One of the advantages of using Deskera People Plus is that all your data are stored on clouds.
This simply means you can always retrieve your imported files directly from the system if you have accidentally deleted the file from your desktop.
Follow the steps below to view your imported file history in the system:
Login to your People Plus account.
Click on Company Settings via the sidebar menu.
Select Import Log.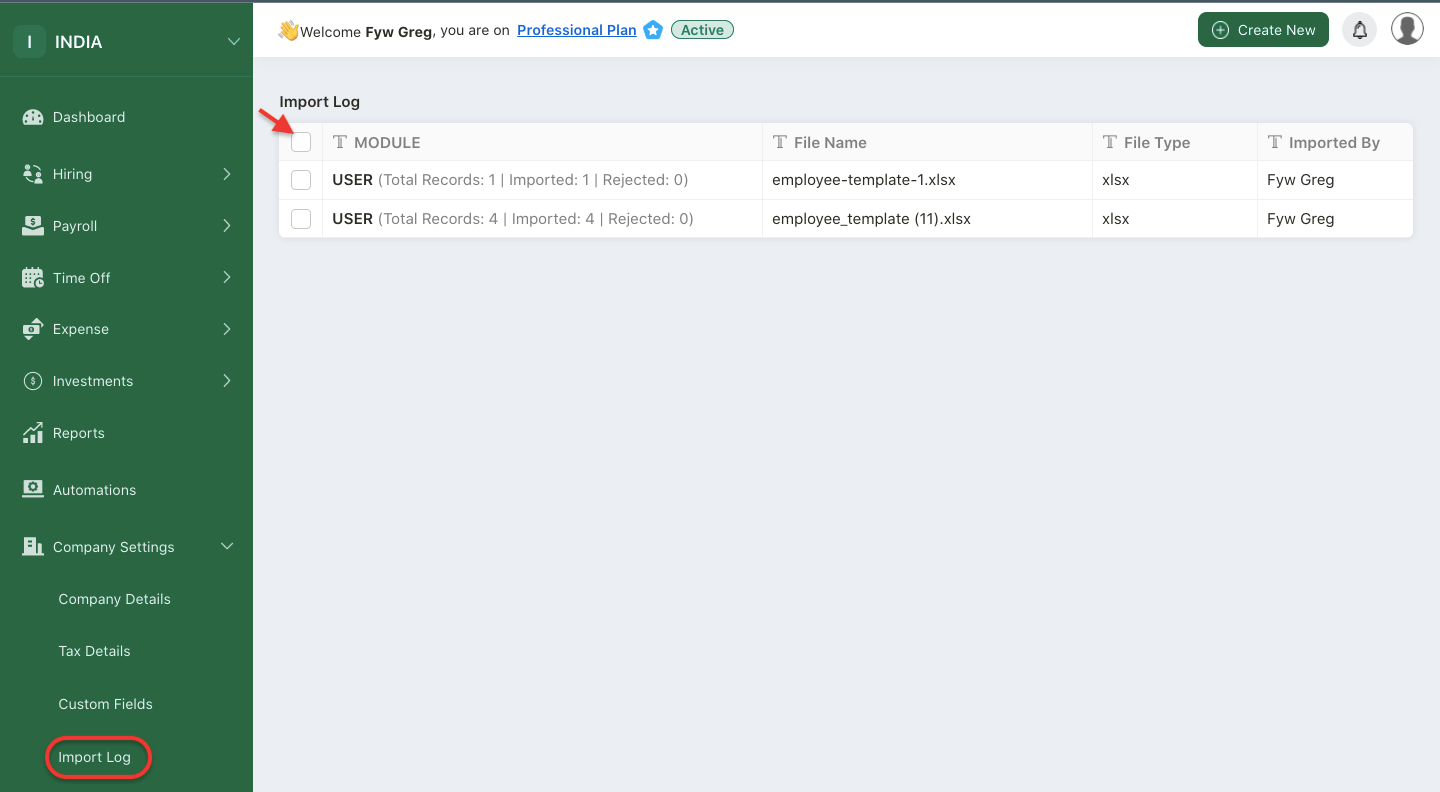 4.  On this page, you can view all the imported files record being uploaded to the system.
5.  On this page, you can view the following details:
Module: view the modules that you have imported the files to. You can view the total records in the file, with the imported and rejected records
File name: the imported file name
File type: you can view the file type here
Imported by: the user name who imported the file will be reflected here
Imported on: you can view the date the file is imported
Actions column: you can download the imported file here