You can reset your password in the scenario where you have forgotten them, or you need to change the password for security reasons.
Follow the below steps mentioned to reset the password: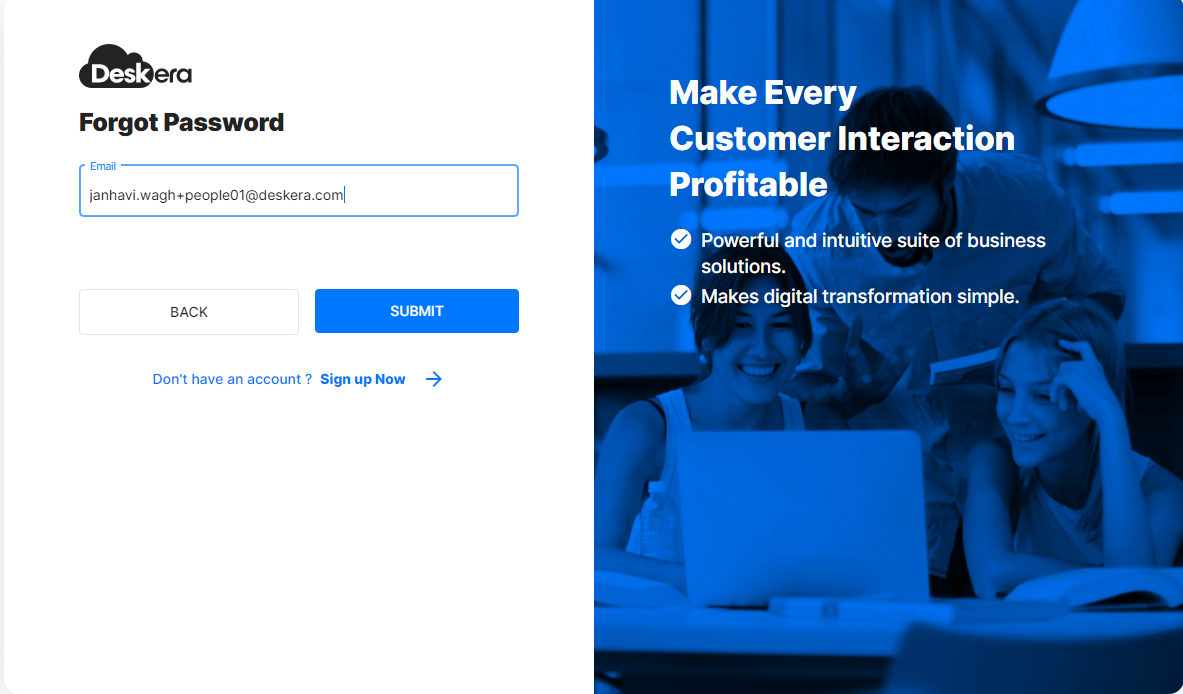 1. Enter your email ID or contact number, which is associated with this account.
2. Click on the 'Send Link' button.
3. You will receive the password reset link on your email id. Click on the password reset link and get your password reset.
- Please note that the link to the new password is only valid for an hour. After an hour, the link will get expired.
4. Enter your new password and click on the reset-password button.
5. Click here and try to log in using the email ID and new password.
Once you managed to log in to the eLeave system, it means that the password is successfully reset. In the scenario where you forget your password again, you may follow the steps as mentioned above again.