In India, businesses must generate a document known as the E-Way Bill before commencing any goods.
Of course, one main criterion to generate the E-Way Bill is that businesses distributing goods greater than INR 50,000 for a single invoice or multiple invoices using a single vehicle must register for the E-Way Bill.
Follow the steps below to create an E-way Bill on Deskera Books Plus:
Login to your Deskera Books Plus account.
Go to E-Way Bill via the sidebar menu.
Next, click on the "Add E-way Bill" button.
A pop-up menu will appear.
Fill in the fields in the pop-up menu;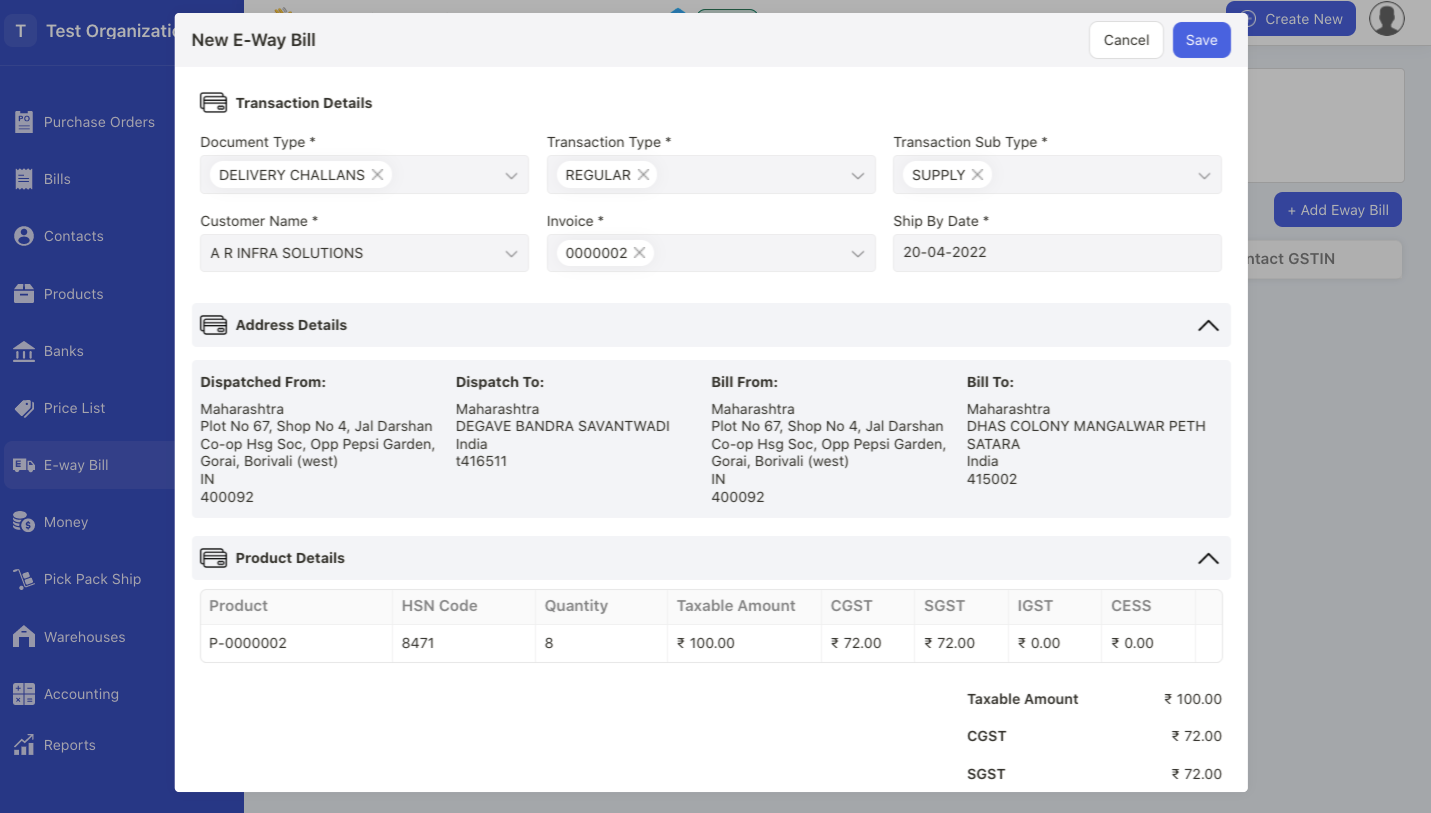 document type
transaction-type
transaction sub-type
customer name
invoice
ship-by-date
6.  After you have indicated the customer name and invoice number, the system will auto-populate the customer's address details.
7.  Under the product details, check and verify the line items in the invoice.
8.  Click on the 'Manage Transporter' button to add a new transporter:
Click on the '+ Manager Transporter' button to add transporter name and transporter ID
Enter the total distance in km
9.  Select the mode of transportation to deliver the products:
Road: Choose whether it's a vehicle or over dimensional cargo. Fill in the vehicle number, transporter document number, and transporter document date.
Rail: Fill in the bill of lading number and bill of lading date
Air: Fill in the airway number and airway bill date
Ship: Bill of Lading number and bill of lading date
10. Click on the Save button to save the e-way bill.
11. At the top right of the e-way bill page, select the e-way transaction type and bill status to export the e-way bill data.