Cashfree is a payment gateway that enables the companies in India to collect payments online and make payouts. It is used by over 50000 businesses.
With the cashfree integration with Deskera Books, there are many advantages, such as, you can directly email the payment link to your customers, reduces the time and effort you need to put in to follow up and make payments.
Now let us see further how Cashfree is set up in Deskera Books.
Go to Sell module>>create invoice>>select contact,
Then click on the Setup Payment button, if you need to setup Cashfree for the first time,

3. This will open up a new tab. Now, here you need to connect Deskera with Cashfree.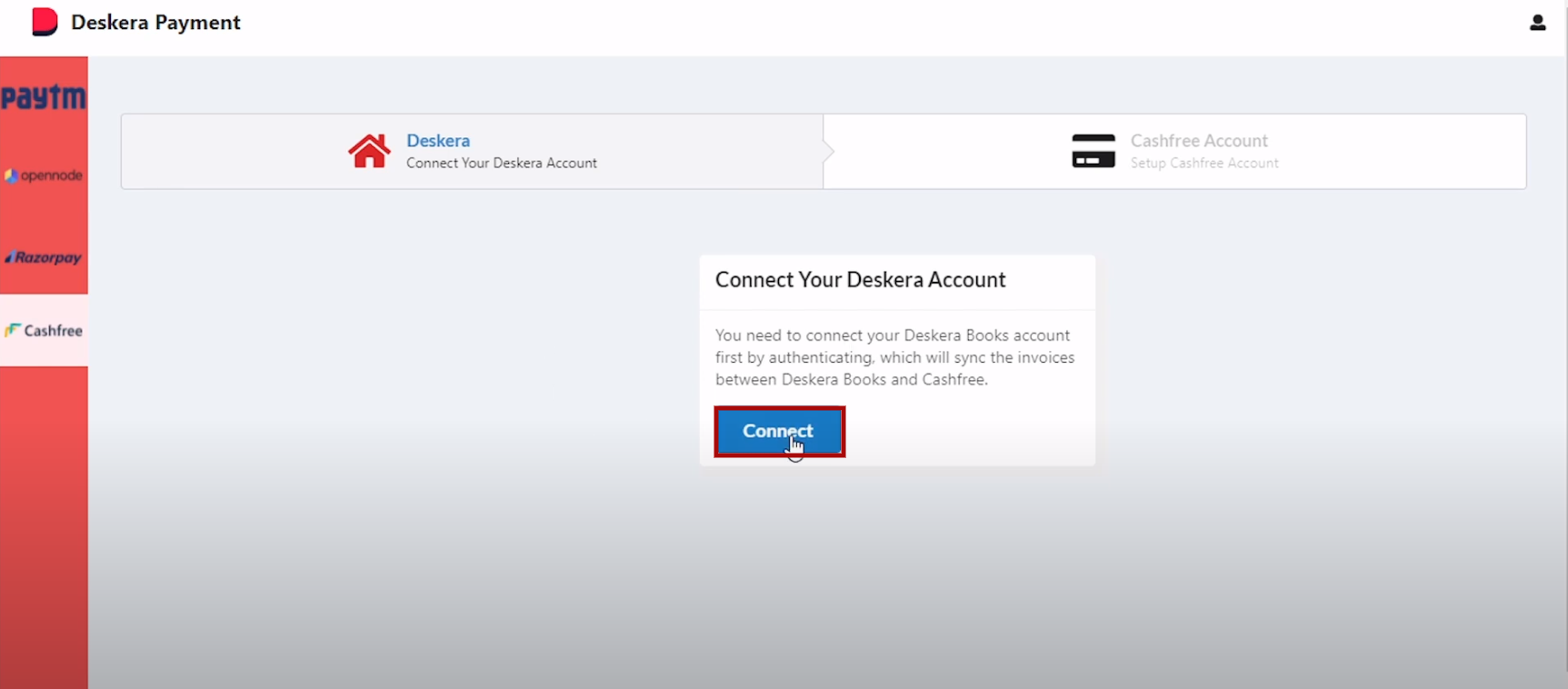 4. Click on Connect, specify your organization name from the drop down list, if incase you have the multiple organizations. Click on Authorize,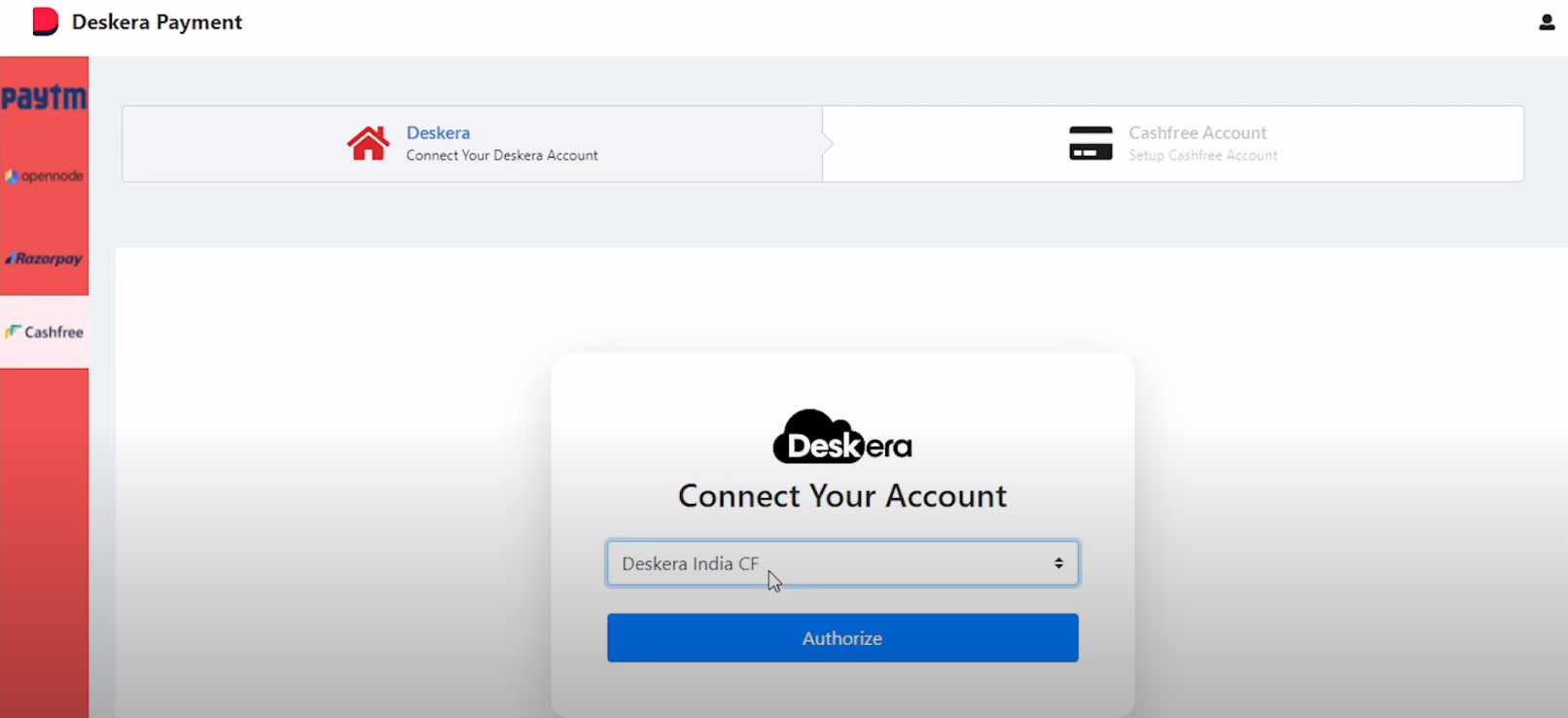 5. Next step is to now login to you Cashfree Account.

If incase you don't have a Cashfree account to create one, simply click on Sign-up Now button.
Else if you already have an Cashfree Account click on Connect Account.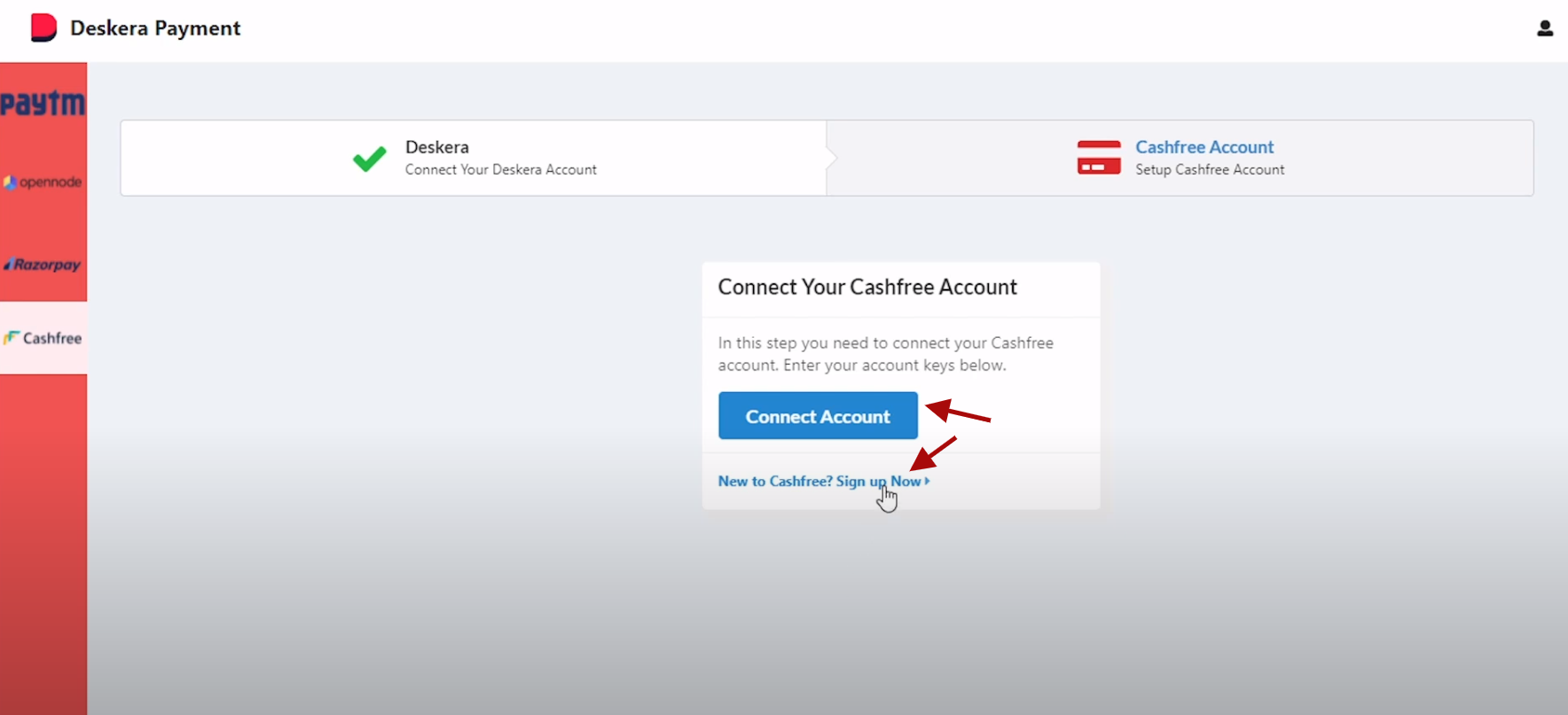 6. After you click on Connect Account, a below screen will appear, where you need to fill in the required details,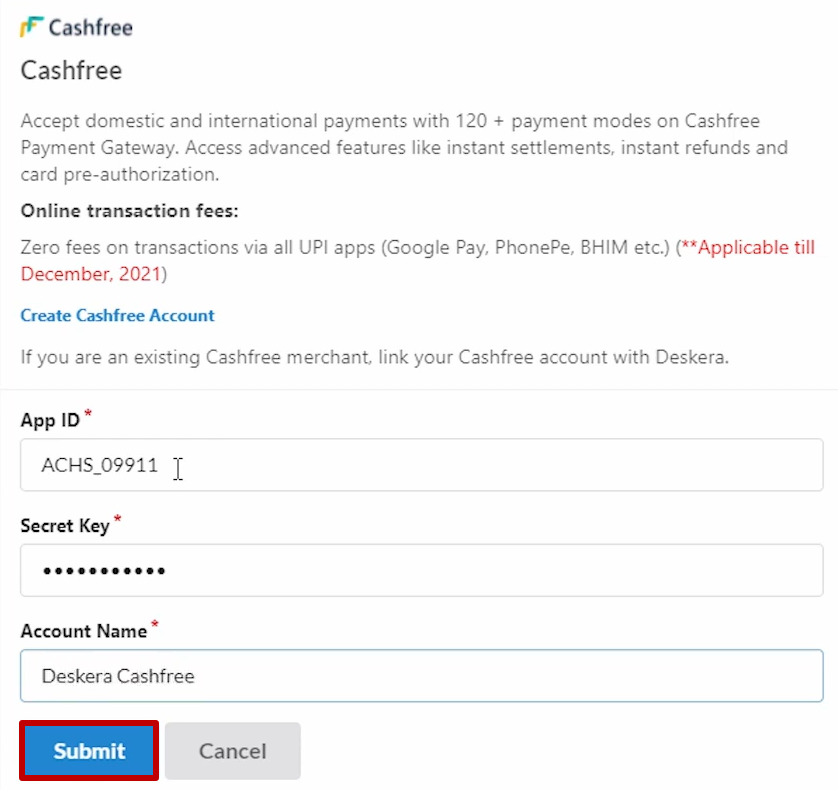 App Id
Secret Key
Account Name
7. Once, all the details are filled in, click on Submit Button. Here, your Cashfree account will get integrated and connected with Deskera.
8. After the account is connected, on the next screen you will be able to see a Cashfree Portal, which will highlight the various Invoices,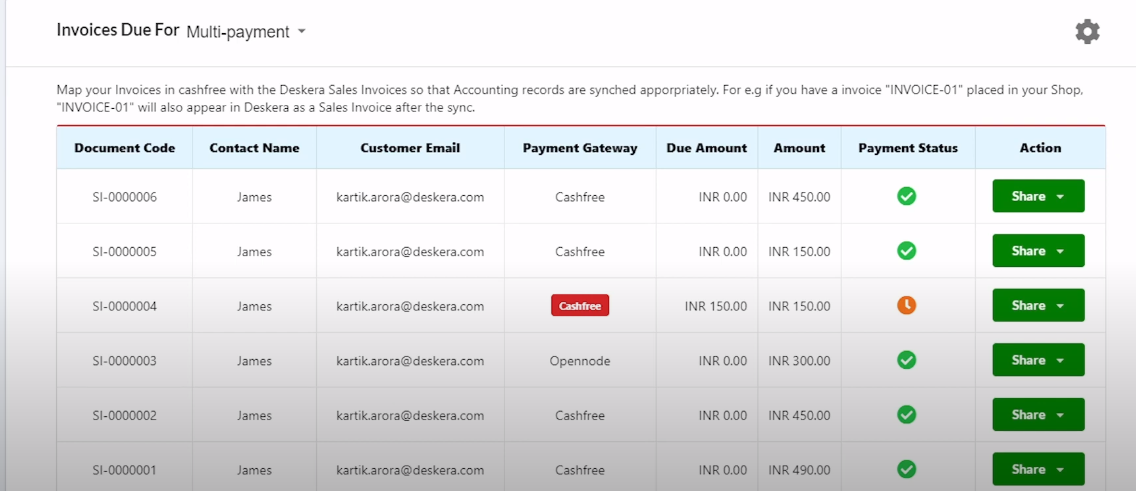 9. Now, go back to the invoice creation screen, and you will see that after the Cashfree is connected, you will directly be able to select. Just, click on Cashfree,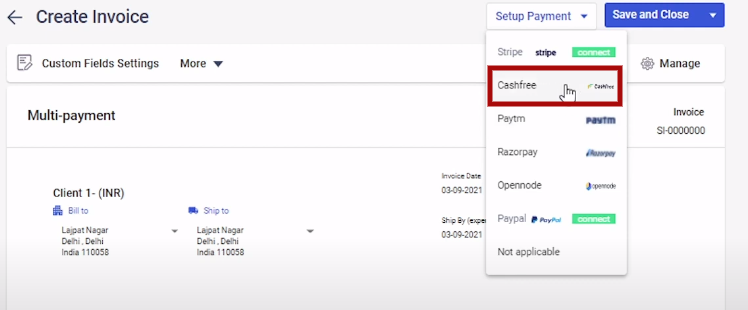 10. Now the payment method is selected as Cashfree,
11. In the Invoice, add a Product, Unit Price >>Save and Close,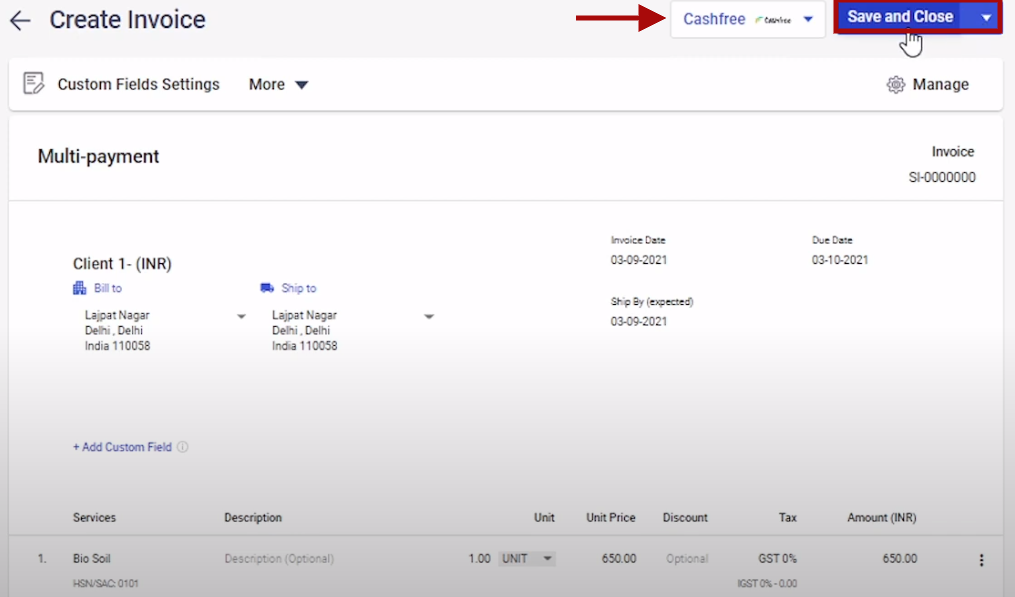 12. Now, from the main invoice List screen, click on the Invoice. Here you will notice for this particular invoice, payment method is Cashfree.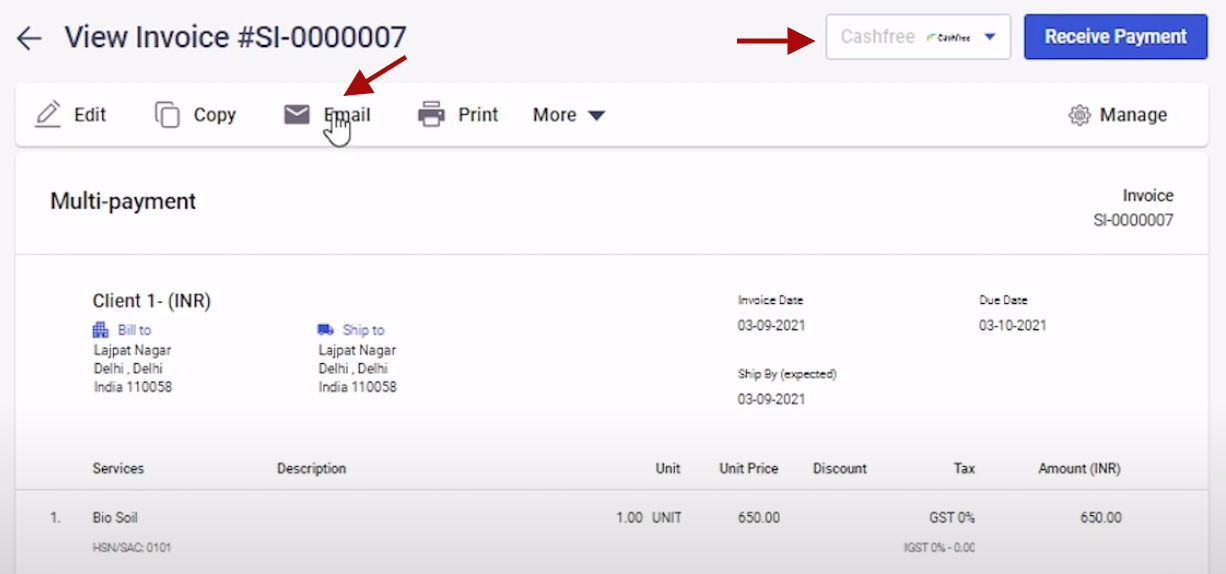 13. Click on Email, a send invoice via email screen will appear, Select the desired template,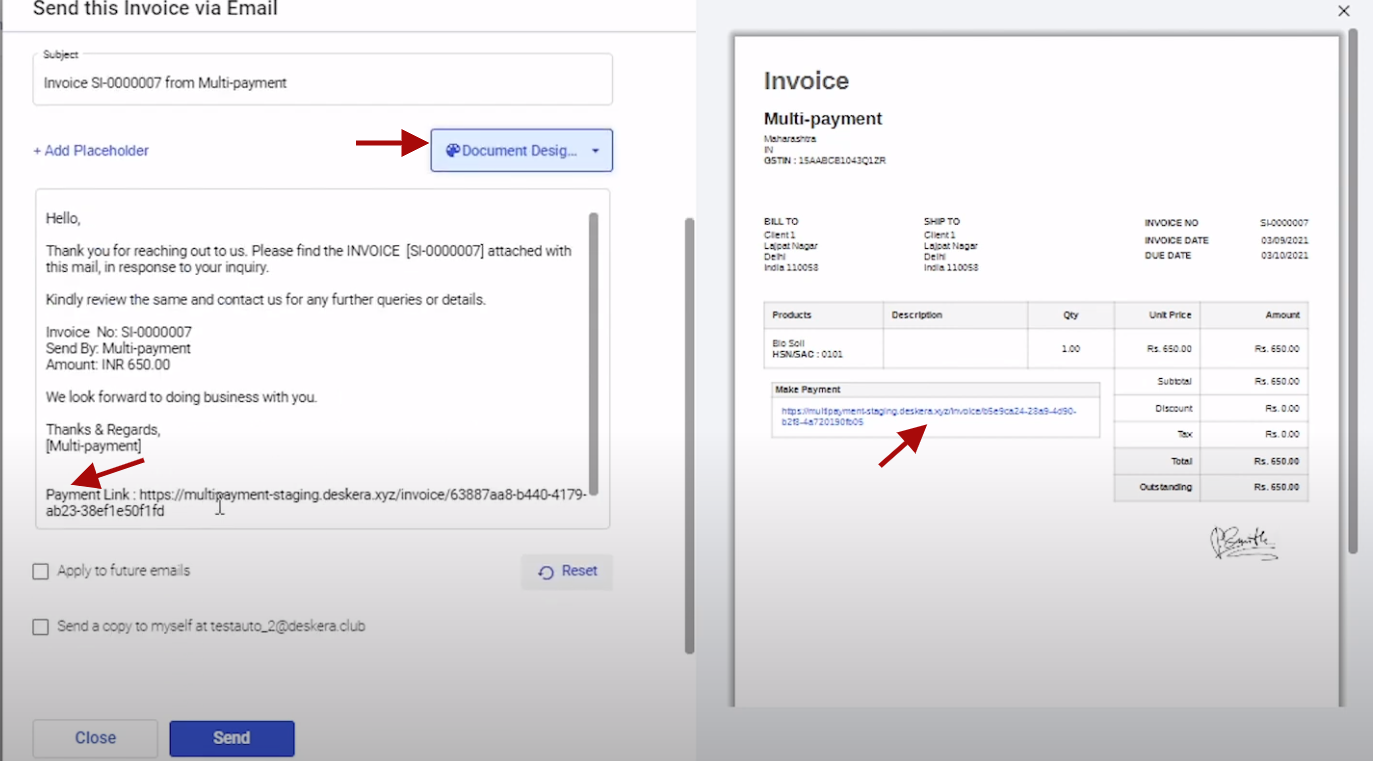 Here, you will notice that the payment link is auto inserted in the pdf file that it send via email.
Also, when you scroll down the email body, you will notice that the payment link inserted.
14. Once, you click on Send button, an email has been successfully send to your mail box in below format,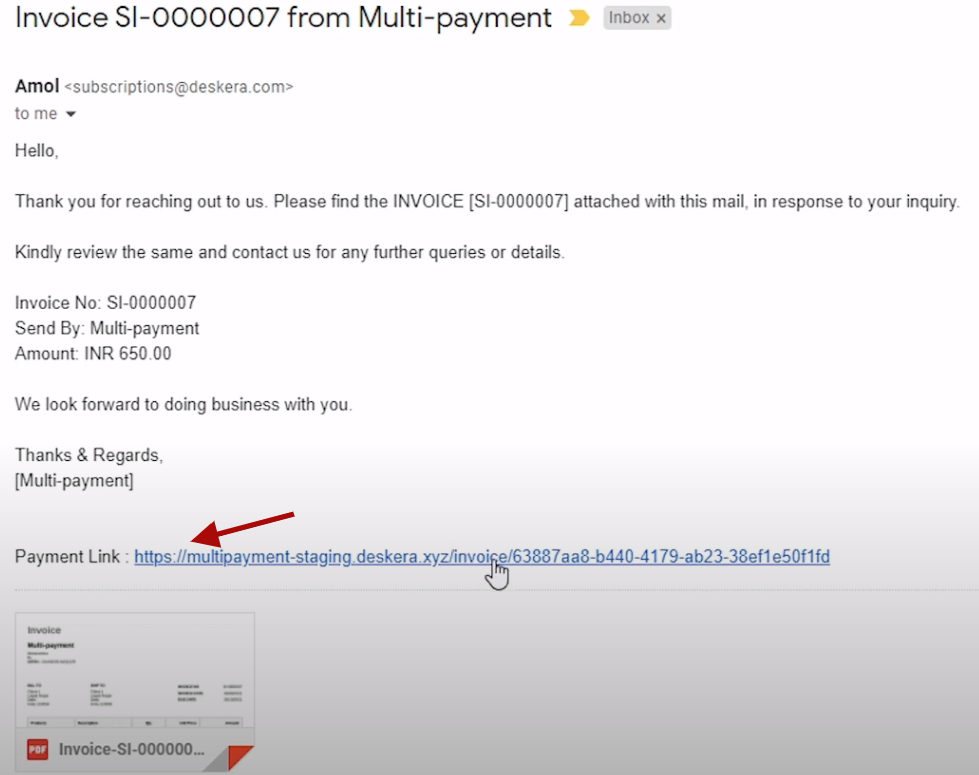 15. Click on the payment link, a below screen will appear. Next click on Make Payment button.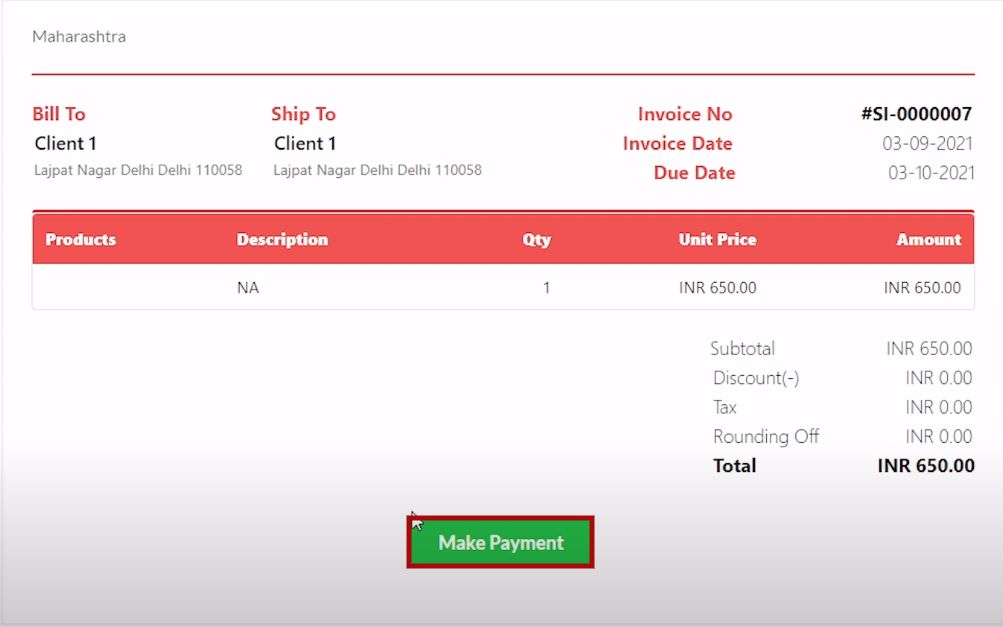 16. This will open a payment gateway screen. Fill in the below details,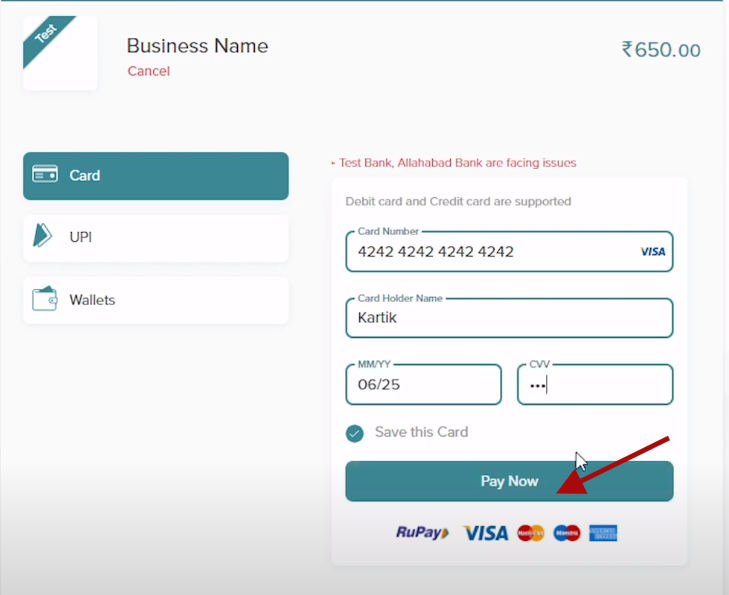 Card Number
Card Holder Name
MM/YY and CVV number
Note: You will have three options to make payment via, Card, UPI and Wallets.
17. Click on Pay Now. On the next screen, you need to enter the OTP number received,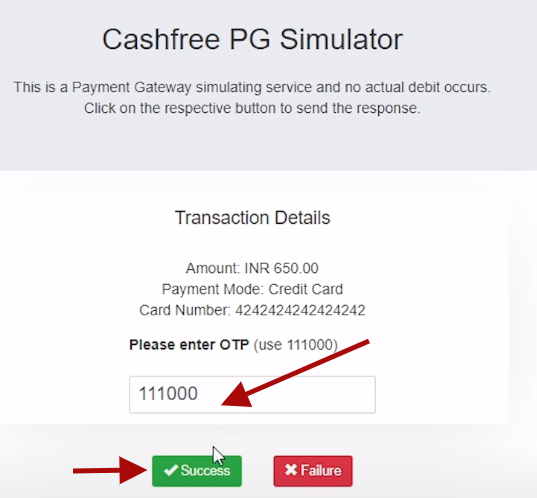 18. Then, click on Success button and payment has been successfully processed.
19. Now to check, whether the payment has been successfully made for that particular invoice, go back to the invoice list screen, and you will notice that the payment status for that invoice has automatically been updated to Payment Received.

So, in this way you can set up Cashfree, link it with Deskera Books, generate invoices quickly and send the invoices along with the payment link.