Under Accounting Overview, you will find the Chart of Accounts.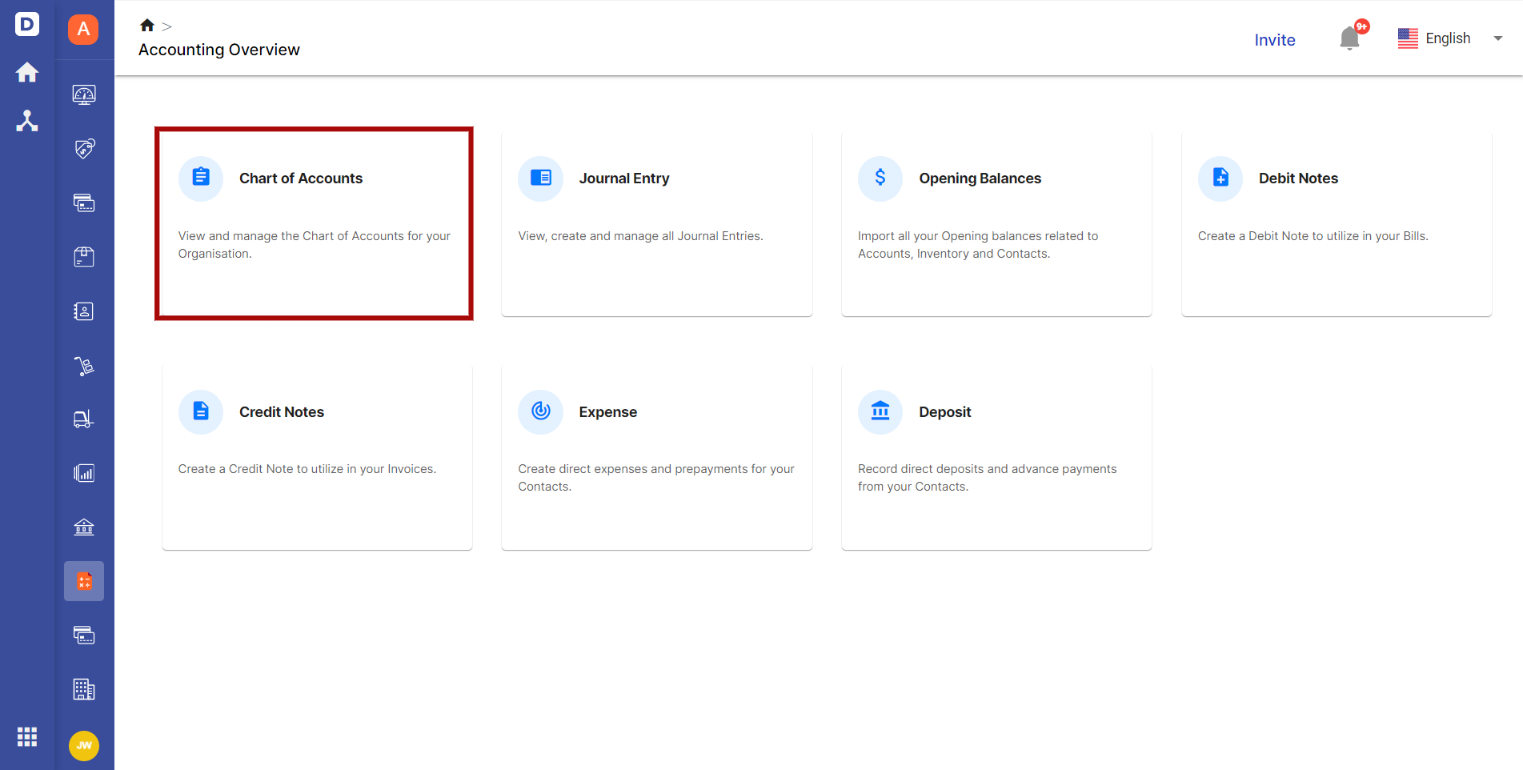 What is the purpose of a Chart of Accounts?
A Chart of Accounts is a consolidation of all accounts your company has identified necessary to record transactions in General Ledger.
In the Deskera Books system, you can use it to organize your list of accounts and have an overview of the money you have, the money you owe, and money spent.

By clicking on "Status" you can view the Active/Inactive accounts.
You can classify the accounts by clicking on the "Type" icon.
Also, you can search the accounts by clicking on the "Search Record" icon.
You can also edit any accounts by clicking on the three vertical dots.
If any COA is not is use, by clicking on the Deactivate icon, temporary you can remove it from the system.
Also, if you want to remove the COA completely from the system, you can do so by clicking on the Delete Icon
Congratulations! you have successfully learned about the Charts Of Accounts.