Once you have signed into the Deskera Mobile App, click on the CRM Module, and select the Contact options. Here you can add all your list of contacts used only in the CRM Module.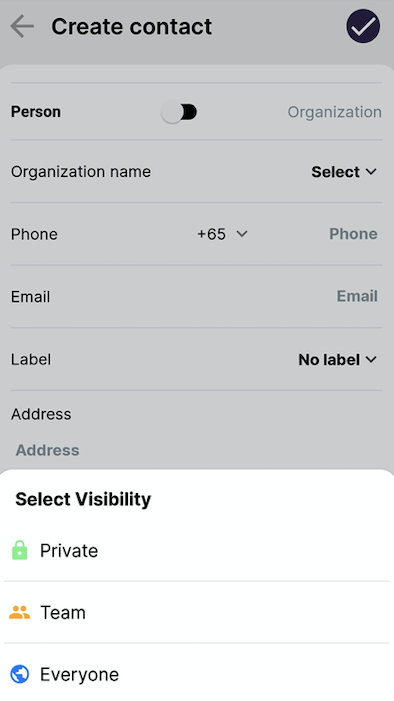 While creating a contact, you will come across this term visibility on the screen.
Click on the drop-down arrow, and you'll see a few options such as private, team, and everyone.
The meaning of each of these terms are stated below:
1. Private: Only you ( the creator of the contact) will have access to view and edit these contacts' information.
2. Everyone: All users in the system have access to view the contact information.
3. Team: Only the users in a team can view the contact information.
With the visibility function, the business owner can control the contact's information to prevent data over-sharing. They can control how much visibility of each user.
Congratulations! You have successfully learned different types of visibility.