You can also edit or delete the custom fields you've created.
In the Custom Field List, select the custom field you wish to edit or delete. Click on the three dots of your preferred custom field.


You can choose to either edit or delete the custom fields.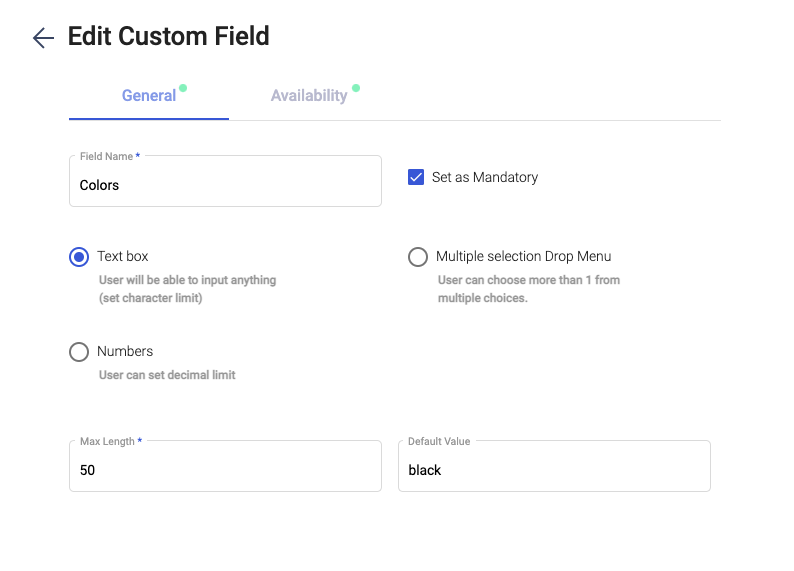 If you choose to edit the fields, you can make changes to the field's name, field's type, and also the module availability.
If you choose the delete button to remove the custom fields completely from the system.
Please note that you cannot delete the custom fields that are already in use in the system.
Congratulations! Now you've learned how to make changes to the custom fields.