Deskera Cloud is a platform where you can manage your Deskera account details and view the current products that we offer - Deskera Books, Deskera Sales, Deskera People, and the Deskera Mobile App.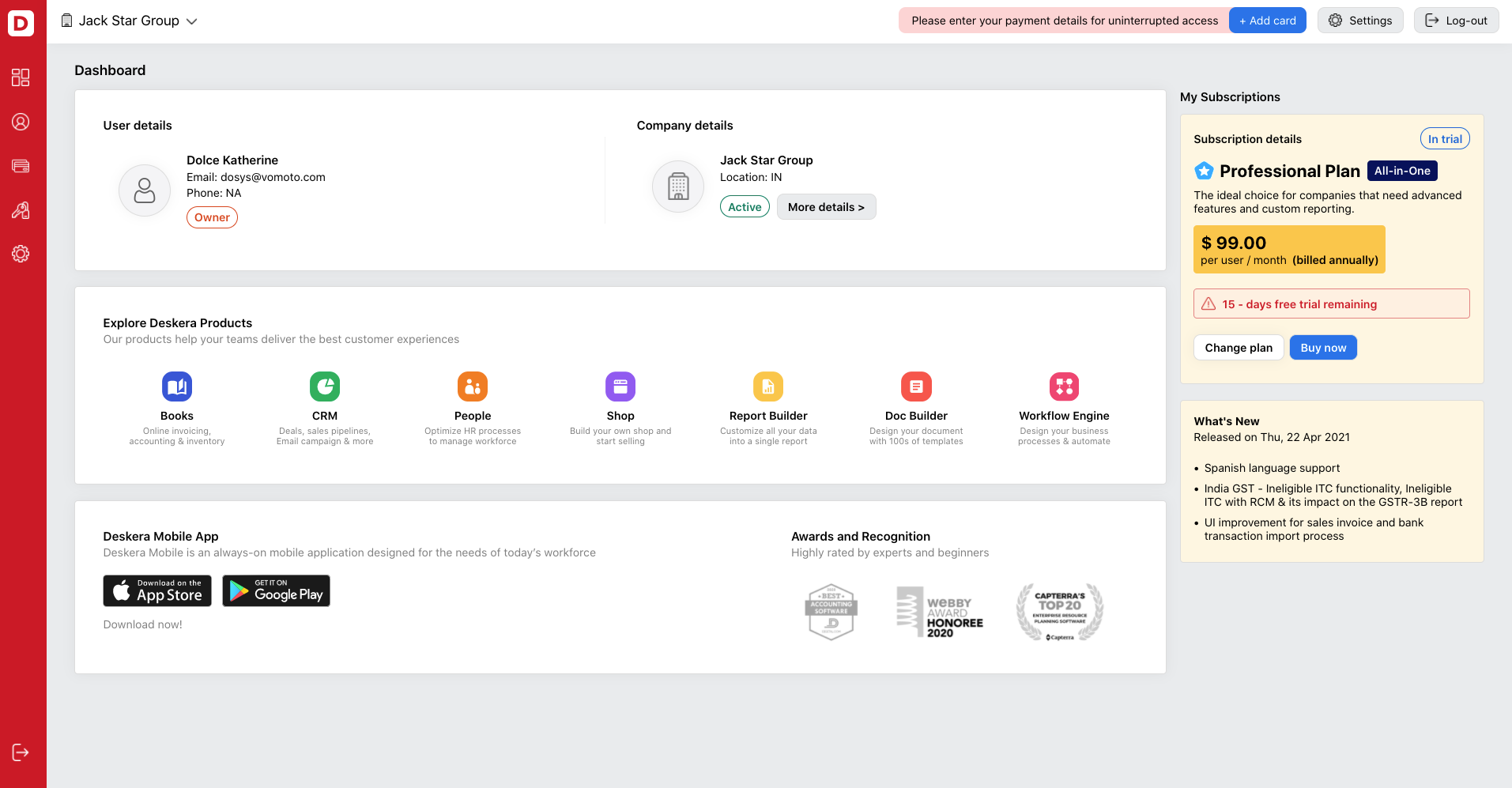 On the Deskera Cloud dashboard, you can update your company's details or choose to upgrade your plan with us if you wish to unlock some Modules available in our system.
Admins can choose to add more users under a selected Product you have subscribed from us.
Aside from that, you can also assign specific roles to your users so they can have access to use that particular Module. If you click on one of the products, as shown above, you will be directed to the main page of that particular Product.
Just in case you are not aware of the functionality of the products we offer, you may read the functionality as stated below to have a clearer idea.
Deskera Books - The accounting software that tracks all your transaction records, your contacts, products, report, and journal entries.
Deskera Sales - You can track your sales, pipelines, and deals here.
Deskera People - Allows you to manage your employee's leave, expenses, and payroll.
Deskera Mobile App - You can use your Deskera Books account on mobile. It's easy and accessible so you view your organization on to go. (available in both iOS and Android).
With Deskera Cloud, we believe that our products help business owners to oversee their business operations at a glance.
There is no more hassle as they can manage and track their users conveniently, and view their different Products within a single page.