The time attendance feature allows users to record, track, and monitor their work attendance easily.
Once the admin invited the users to the organization, the users can access their account to record their work attendance.
Follow the steps below to record your attendance in Deskera People Plus:
Login to your People Plus account.
You should be able to view People Dashboard on your end.
On the Dashboard page, you can view the clock-in button at the top panel.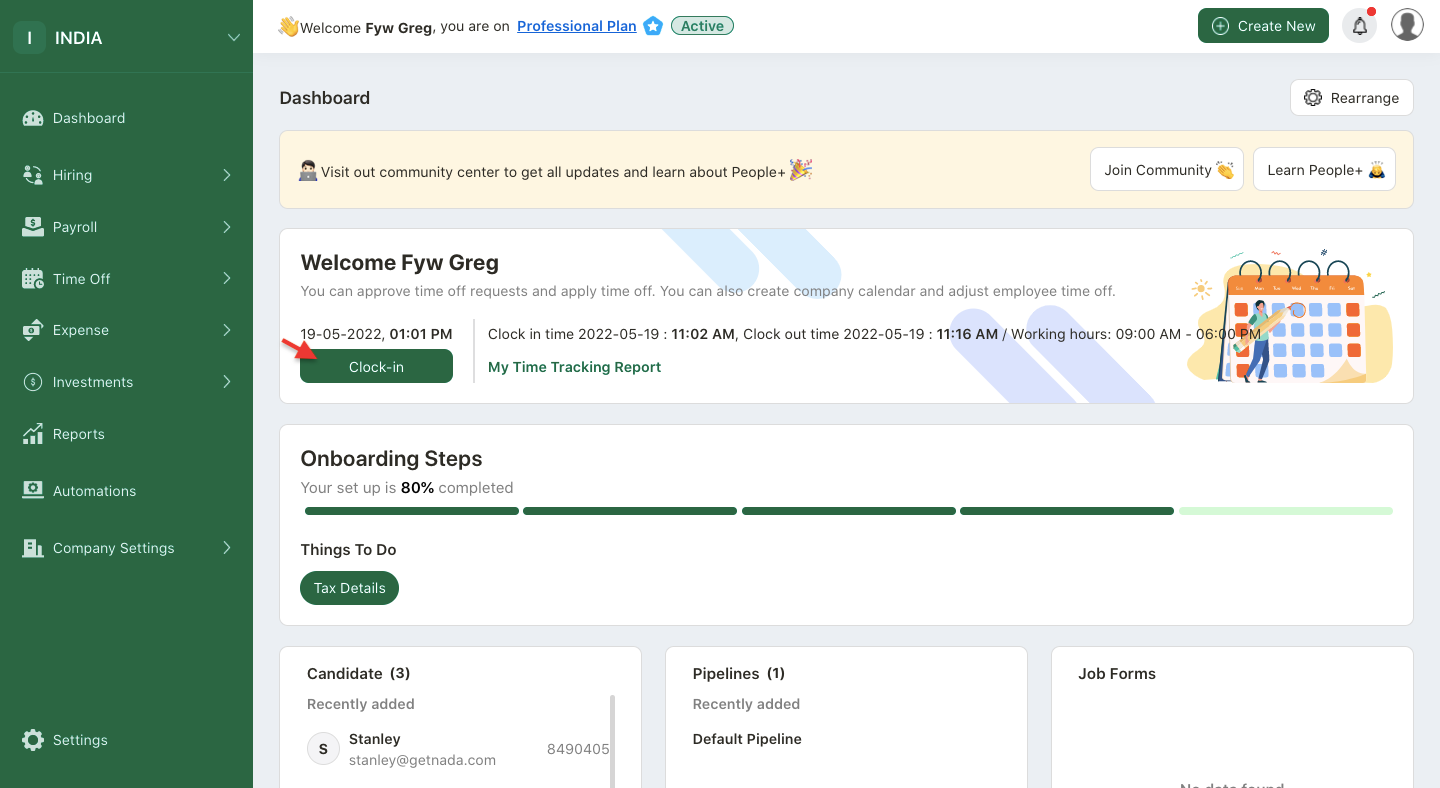 4.  Once you arrive at your workplace, you can click on the clock-in button in order for the system to capture the date and time-stamp.

5.   Click on the clock-out button once your work has ended.
6.  You can also click on " My Time Tracking Report" link and you can track your daily attendance using this report.