Once you have created the sections in your Guide, you can park your support articles in the sections available.
In this article, we will guide you on how to create, edit, and delete your articles.
How to create a guide article?
Stated below are the steps that you can follow to create an article in your Help Center:
1. Go to Services on the sidebar menu.
2. Click on Guide.
3. On the top-right of the page, click on the Add button.
4. Select Article.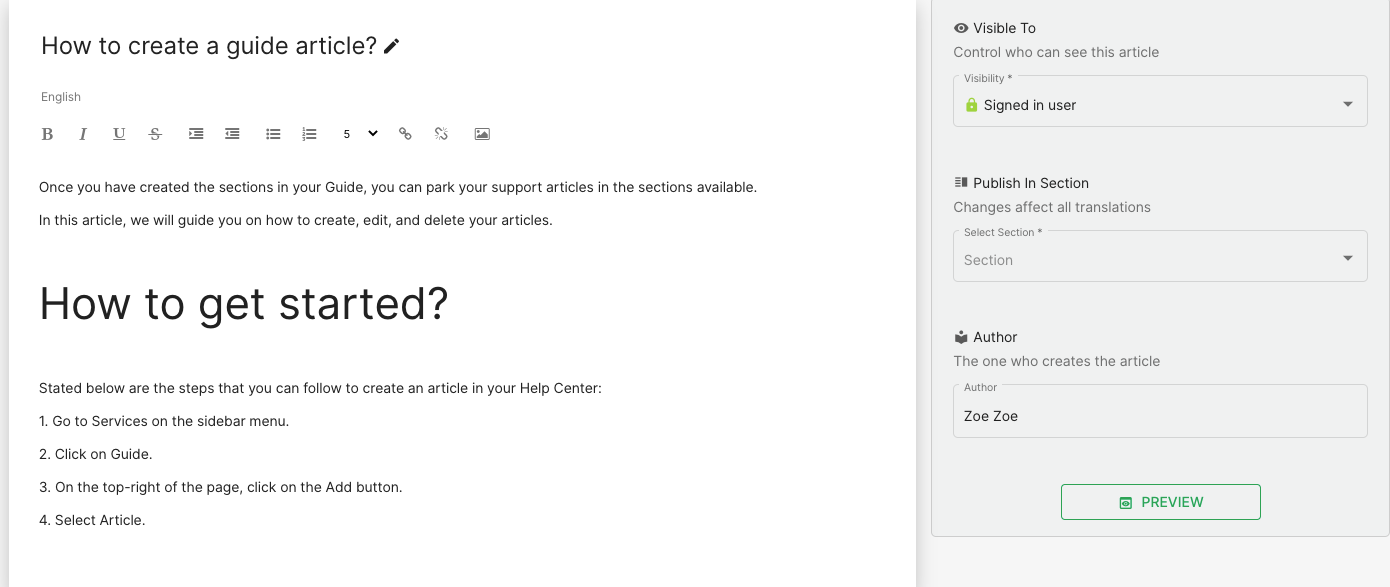 5. In the article page, you can start writing your article and input the title of the article. Also, you can utilize the tools available, change the alignment, insert youtube video and other links, and etc.
6. Once you have done writing the article, you can update the fields on the right-hand side of the screen:
Visibility: Choose from the sign-in user option or everyone.
Section: Choose from the sections created. Here you can also add new section by clicking on the "Add Section" button.
Author: Select the author of the article.
7. You can click on the preview button to view the article in the Help Center before saving the article.
8. If the article is ready to be published, you can click on the Save and Publish button. This article will be made visible to end-users. On the other hand, if you click on the Save button only, the article will appear in the draft mode.

9. In the Article page, you can view the list of articles you have created. You should be able to filter the list of articles based on different statuses such as published, draft, and archived.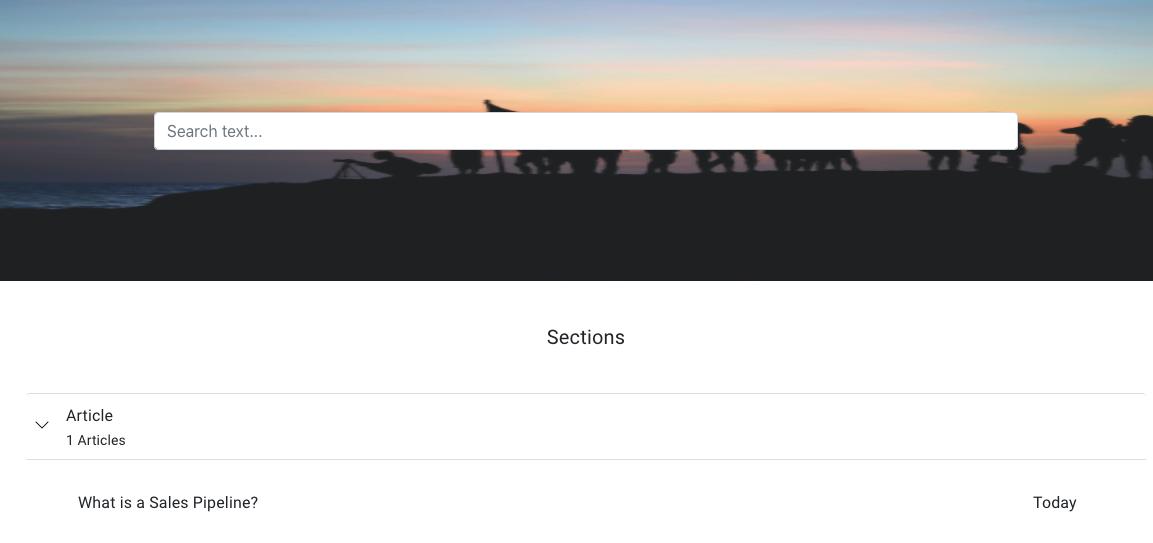 10. If you click on the Help Center button, you can view the articles saved in the selected sections as shown based on the image above. On the Help Center page, the Guide Admin can also choose to add section and article as well.
How to Edit Article?

In the Article page, click on the contextual menu of the article and select the Edit button. Once you click on the Edit button, it will open the edit article page, whereby you can edit the structure of your content, or update the visibility and section of the article.
Click on the Save and Publish button again.
How to Archive and Delete the Article?

You can archive the article even if you do not wish to delete the article. Archiving the article will move the article to the archive folder.
You can still change the status of the archived articles to draft or publish it to the public.
Once you delete the article, the article will be removed completely and you cannot recover back the article.