Deskera Mobile App has the chat functionality that is similar to Whatsapp, Telegram, Facebook Messenger or any messaging app you're currently using.
Before you add your contacts in this app, make sure that your friends, employees, and even suppliers download the app and register for an account. This ensures that their contact is visible when you're trying to add them to your contact list.
If they do not register for the account on Deskere Mobile App, you won't be able to add and communicate with them via this platform.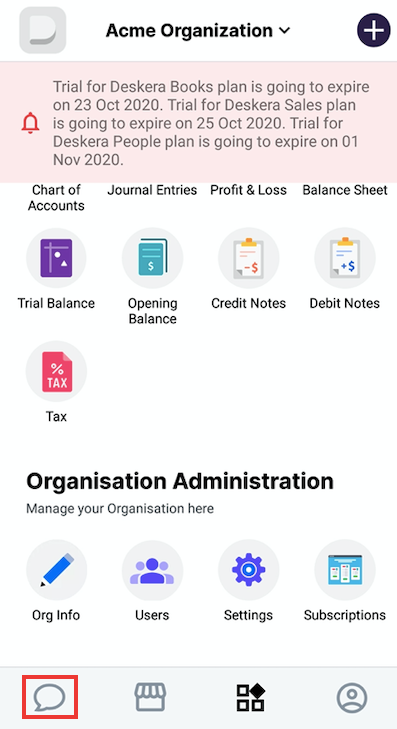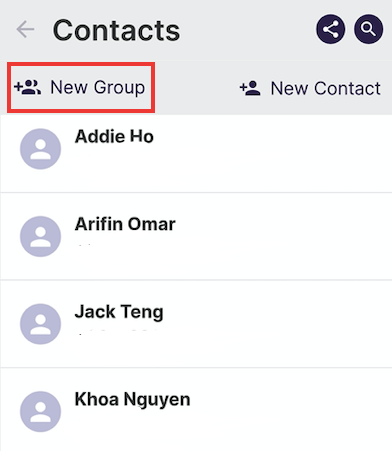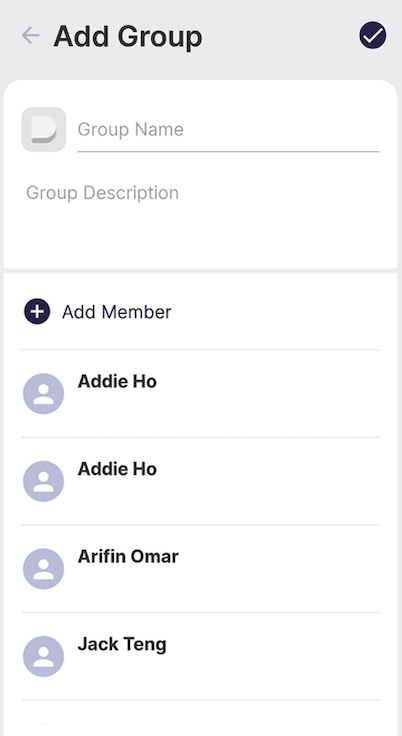 In this screen, tap on the "+ New Group" button to create a group chat. Next, indicate the group name, the group descriptions, and also add members to the group. Once this is done, tap on the "Tick" icon on the top right of the screen.
Finally, you have successfully created a group chat and add a contact on Deskera Mobile App.