The statement of cash flow is a company's financial statement indicating the cash and cash equivalent in and out of the organization. The investor can analyze the performance of the company based on how the company earns and spends its money according to the report of cash flow.
With Deskera Books, you can view the cash flow statement of your company. From the cash flow report, you're able to assess if your company is doing well by checking on the cash position, measure how quickly your company can generate cash to pay off the liability, and how you can use the cash to finance the business activities.
There are two types of cash flow statement and it is the direct method and indirect method of cash flow of statement.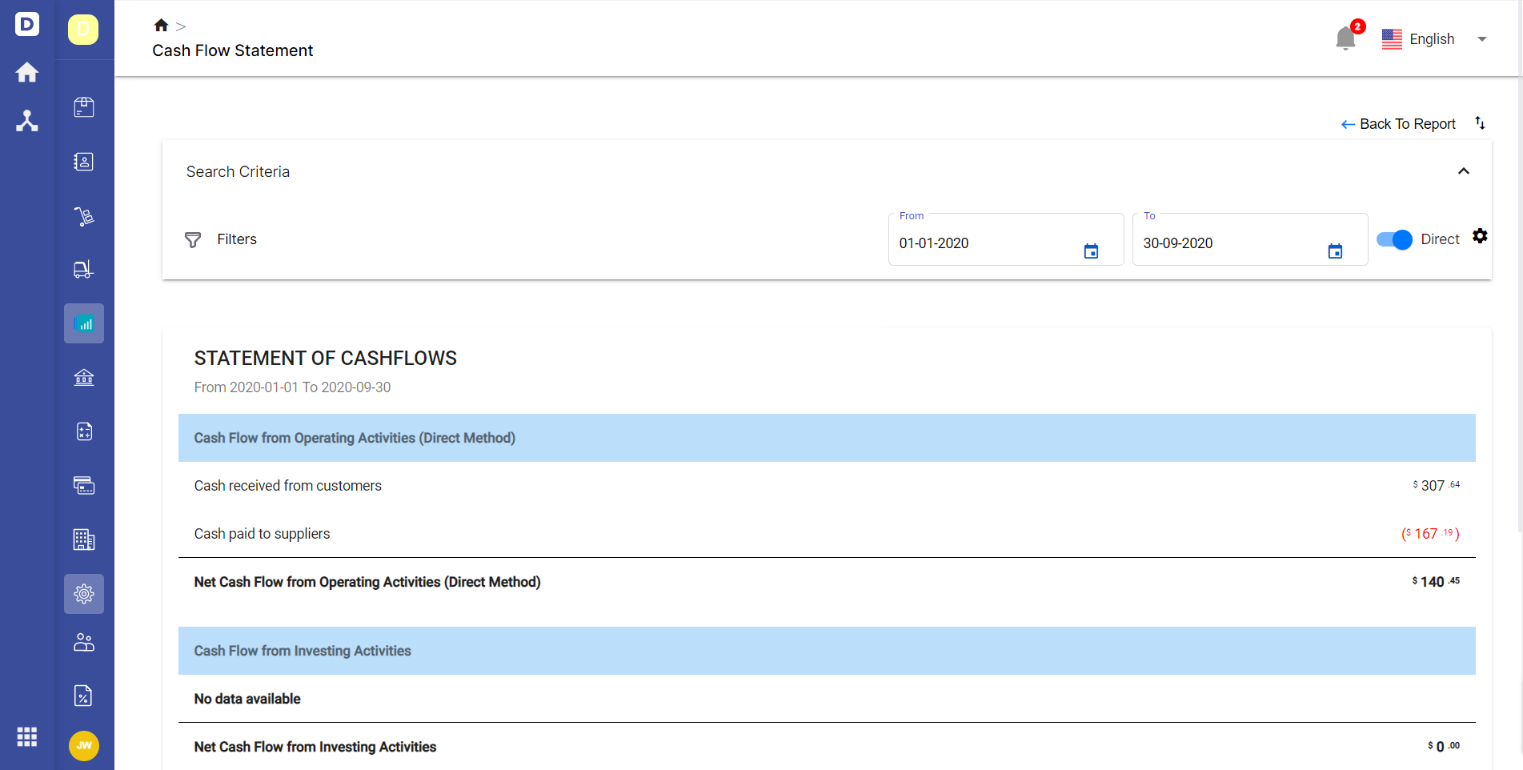 To view the cash flow of statement on Deskera Books, follow the steps below:
1. On the sidebar menu, click on the Reports.
2. Next, click on the Cash Flow Statement under the Financial section.
3. The Cash Flow Statement by default will show the direct method.
The direct method uses the actual cash in and out of the company's business activities. Instead of using the accrual basis, the cash flow statement using the direct method follows the cash basis as per the accounting standard.
Some scenarios that you can apply to the direct method are:
-Cash received from customers
-Cash received for interest and dividends
-Cash paid to workers
-Cash paid to vendors
-Interest and income tax paid
4. For the direct method Cash Flow Statement, you can view three different sections in the report such as cash flow from operating activities, cash flow from investing activity and cash flow from financing activity.
5. For any transactions related to the activities as stated, the amount will be auto-populated to the right activities here.
Custom Field Filter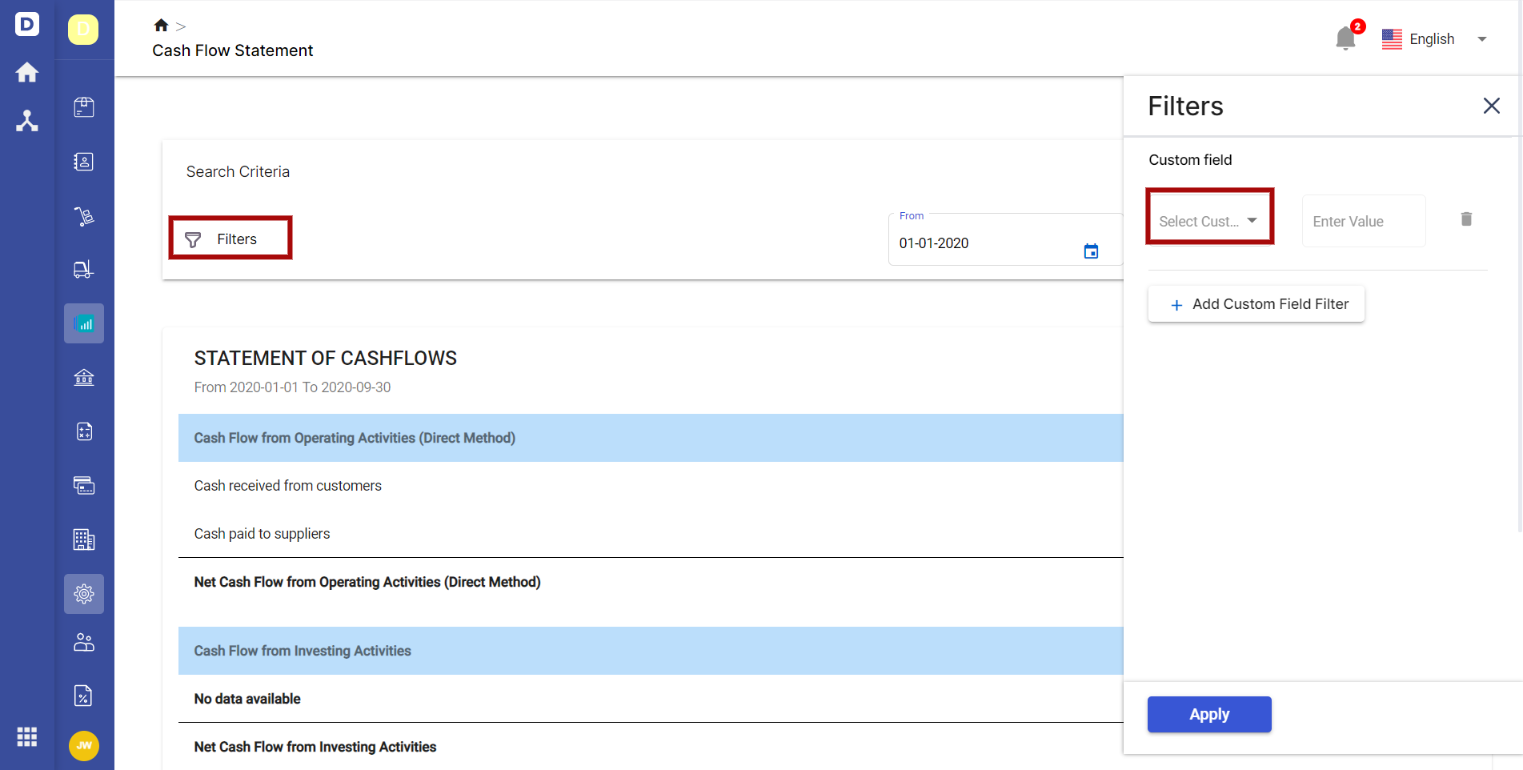 This filter enable you to search for the relevant accounts and amounts in the cash flow statement. By applying the custom field, the accounts or amounts you are searching for will be auto-populated by on the fields indicated.
Prior to that, you need to ensure that the custom fields are enabled for Accounts in the Custom Field Master when creating a new custom field in the system.
Export Cash Flow Report

Export the cash flow report by clicking on the arrow button at the top right of the screen. Next, click on the Export PDF button.