First of all, click on the 'Pipeline' tab at the sidebar menu.
On the pipeline page, it will show the default pipeline. You can click on the drop-down arrow next to the default pipeline.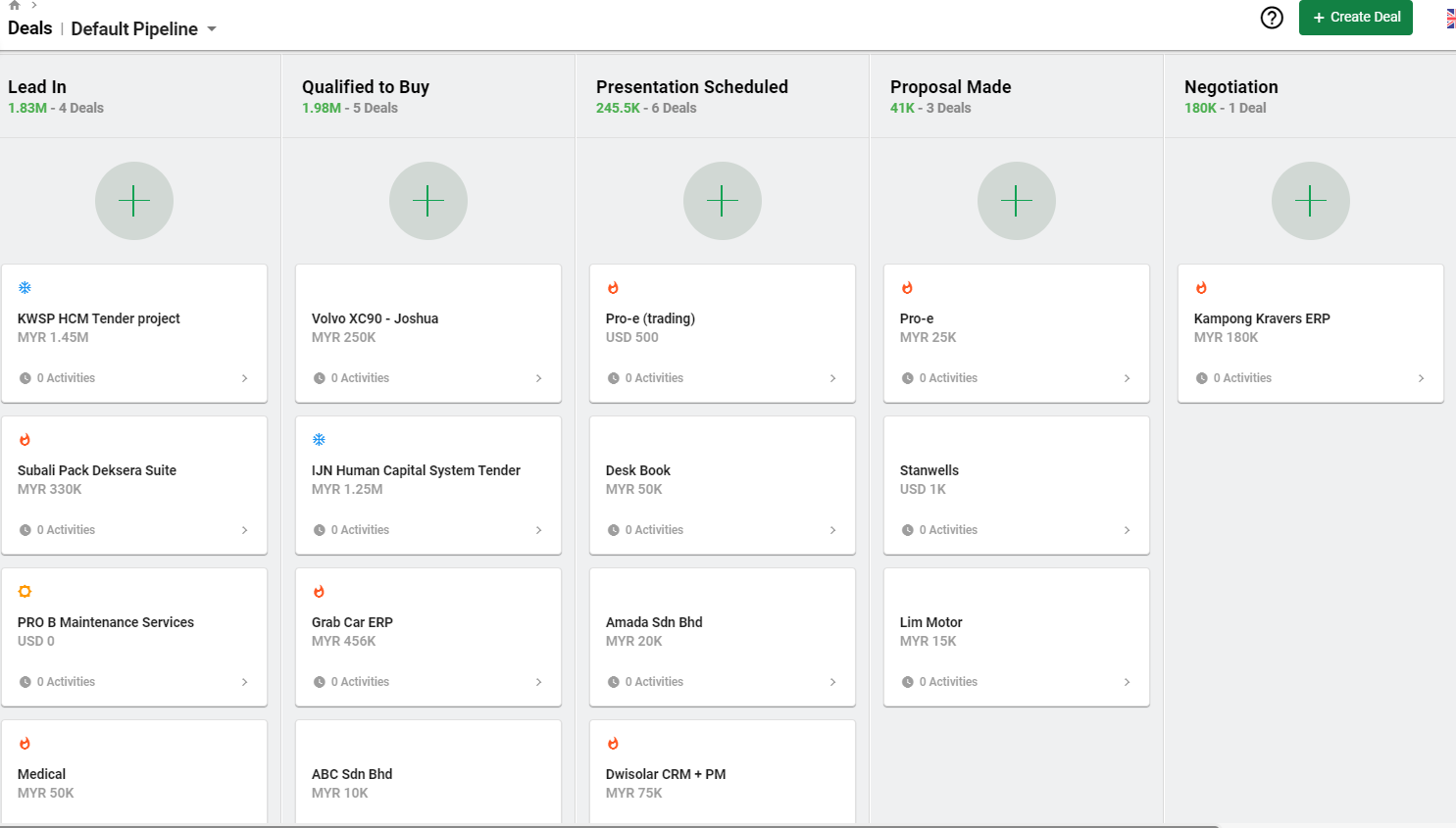 Click on 'Add pipeline' if you wish to create a new pipeline.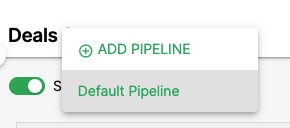 Fill in the stage name, probability, rotting days, and click on the 'Add' symbol to create the next stage.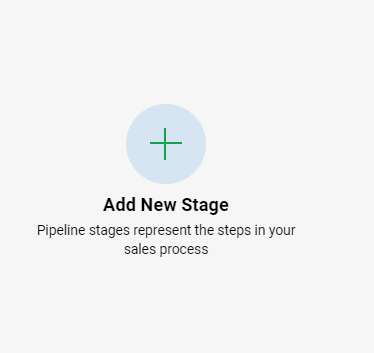 Probability represents the confidence you have to close the deal within the closing date.
Rotting days are the number of days your deals have stayed idle. It means the deals failed to progress to the next stage. Rotted deals are highlighted in red color
Once you are done, click on the 'Save' button at the top right of the page.
After the pipelines are created, you may now create deals in the respective pipelines.