Follow the instructions stated below to make changes to the deal: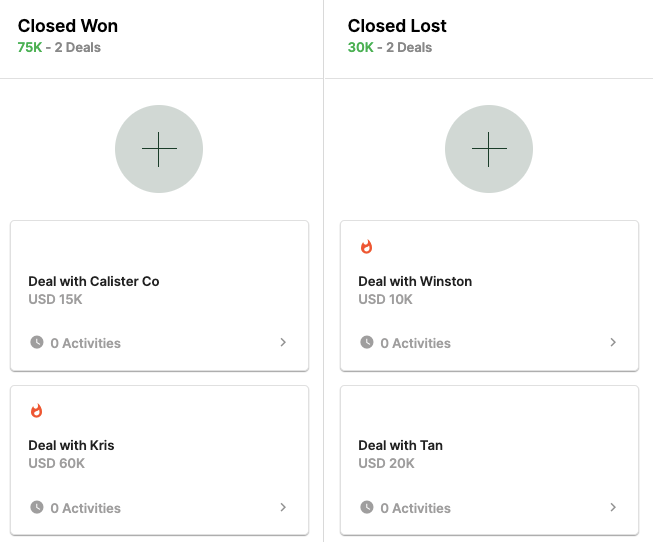 1. Select the 'Pipeline' tab on the sidebar menu.
2. You'll see multiple deals you have created in different stages of pipelines.
3. Click on the arrow sign at the right end of the individual deal card.
4. You can choose the edit icon to edit the fields of the contacts with the assigned deals. In this box, you can also choose to delete the deal, mark the deal as won or lost, and vice versa.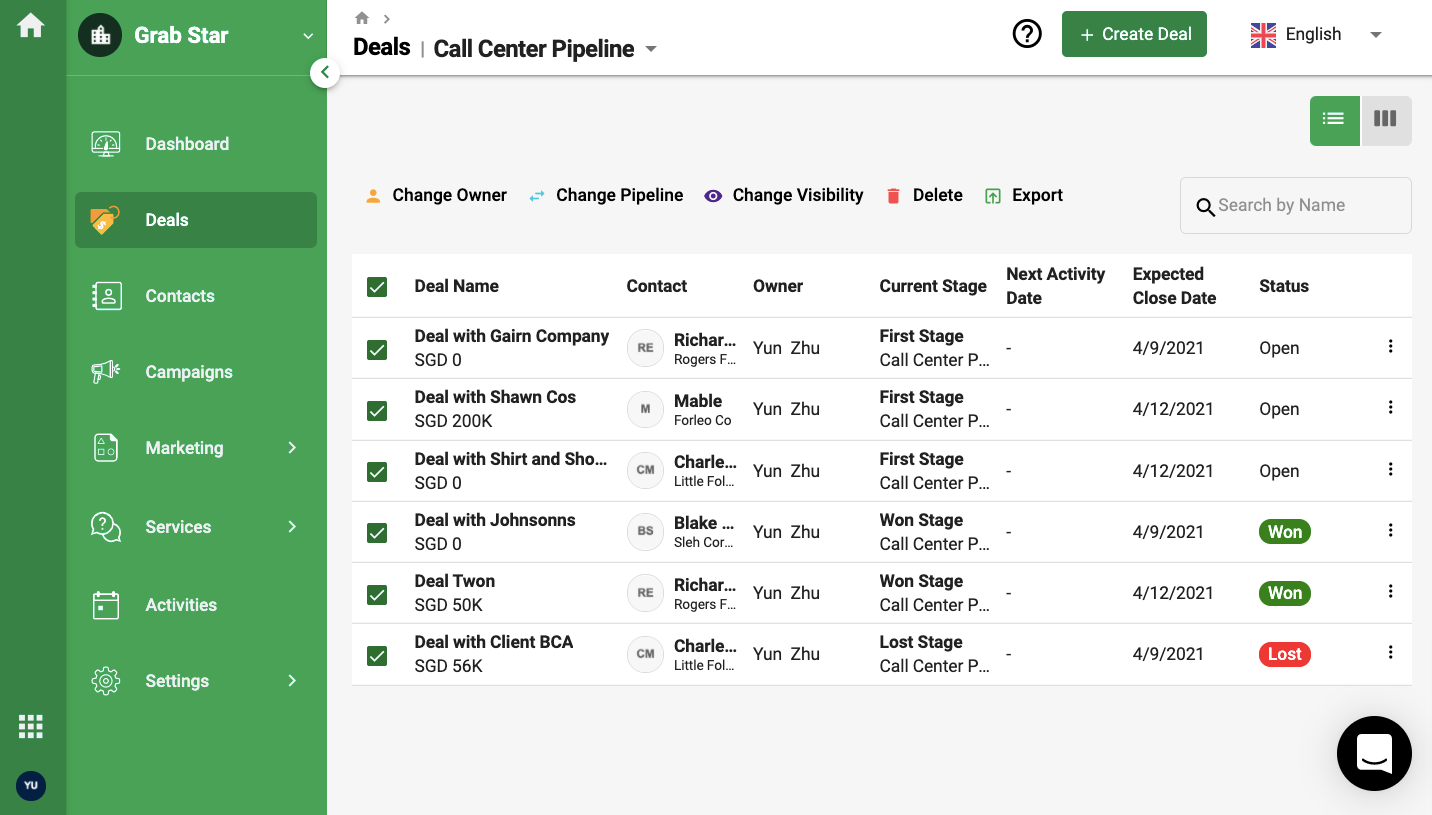 5. If you are viewing the 'Deals' in a grid view layout, you can tick the checkbox of the deal you prefer, and click on the ' Edit, Change Owner', 'Change Pipeline', 'Change Visibility', 'Export' or 'Delete' the deals at the top of the page.
Congratulations! You've finally learned how to create a deal, edit, change, and even delete deals!