If you are running a payroll in India, it simply means that you must adhere to the rules and regulations in that respective state your business is established.
In India, every company has to abide to both national and state-level labor and taxation law without fail. Thus, HR personnels have to be knowledgable and keep up-to-date to the latest labor regulations in this country.
With Deskera People Plus, you can easily generate statutory reports directly from the system.
Follow the steps below to generate these statutory reports in your system: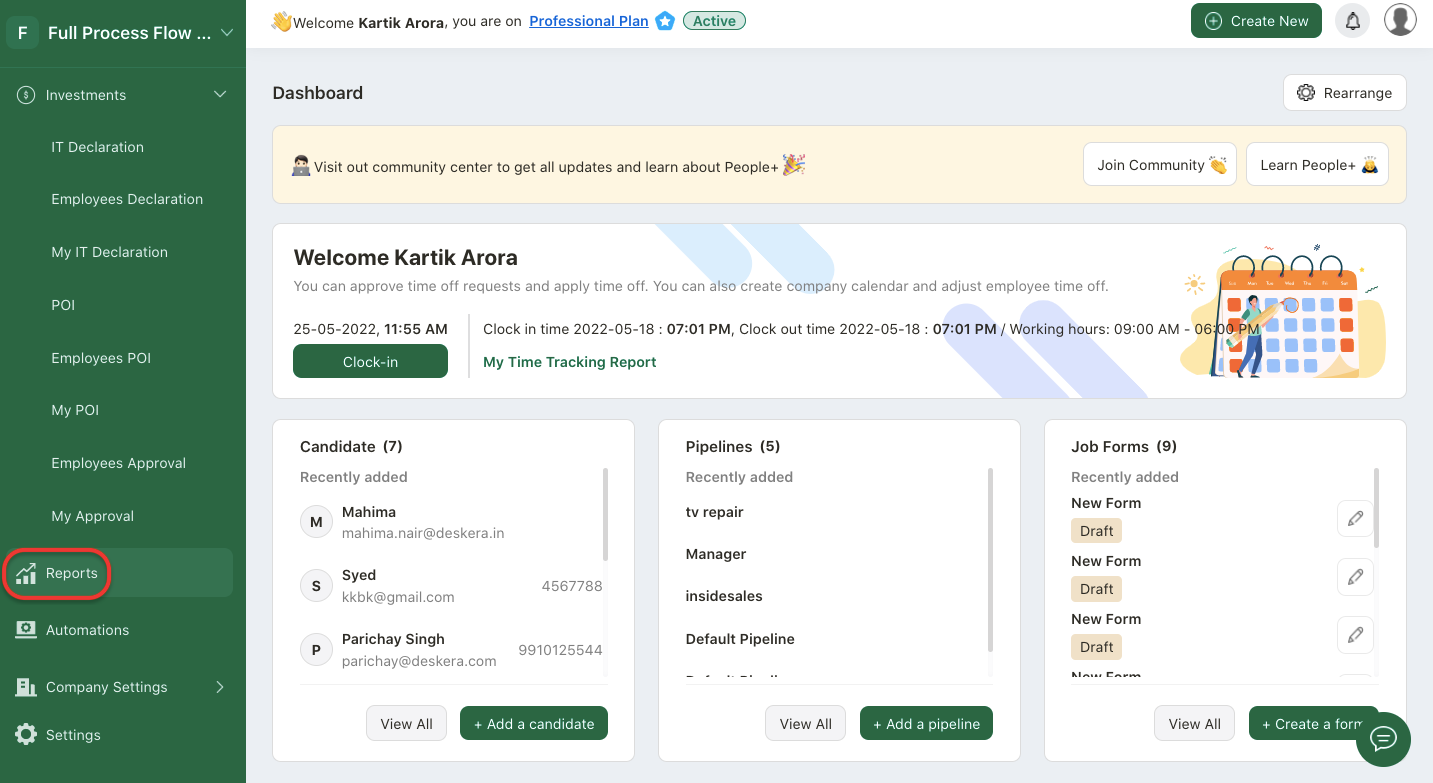 Login to your People Plus account.
Click on Reports Module via the sidebar menu.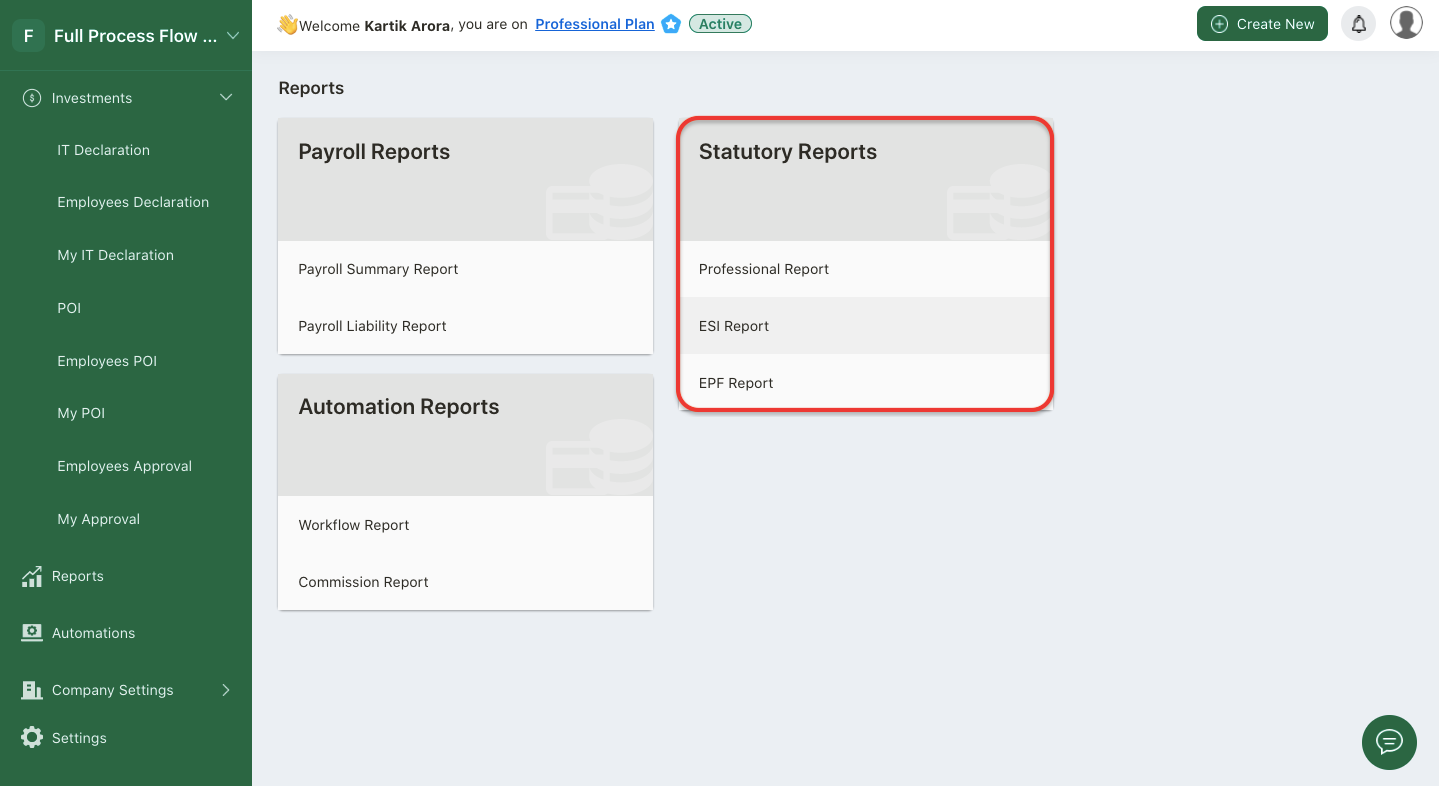 3.  On this page, you can view the statutory reports for your payroll. Here are the three reports that you can generate from the system: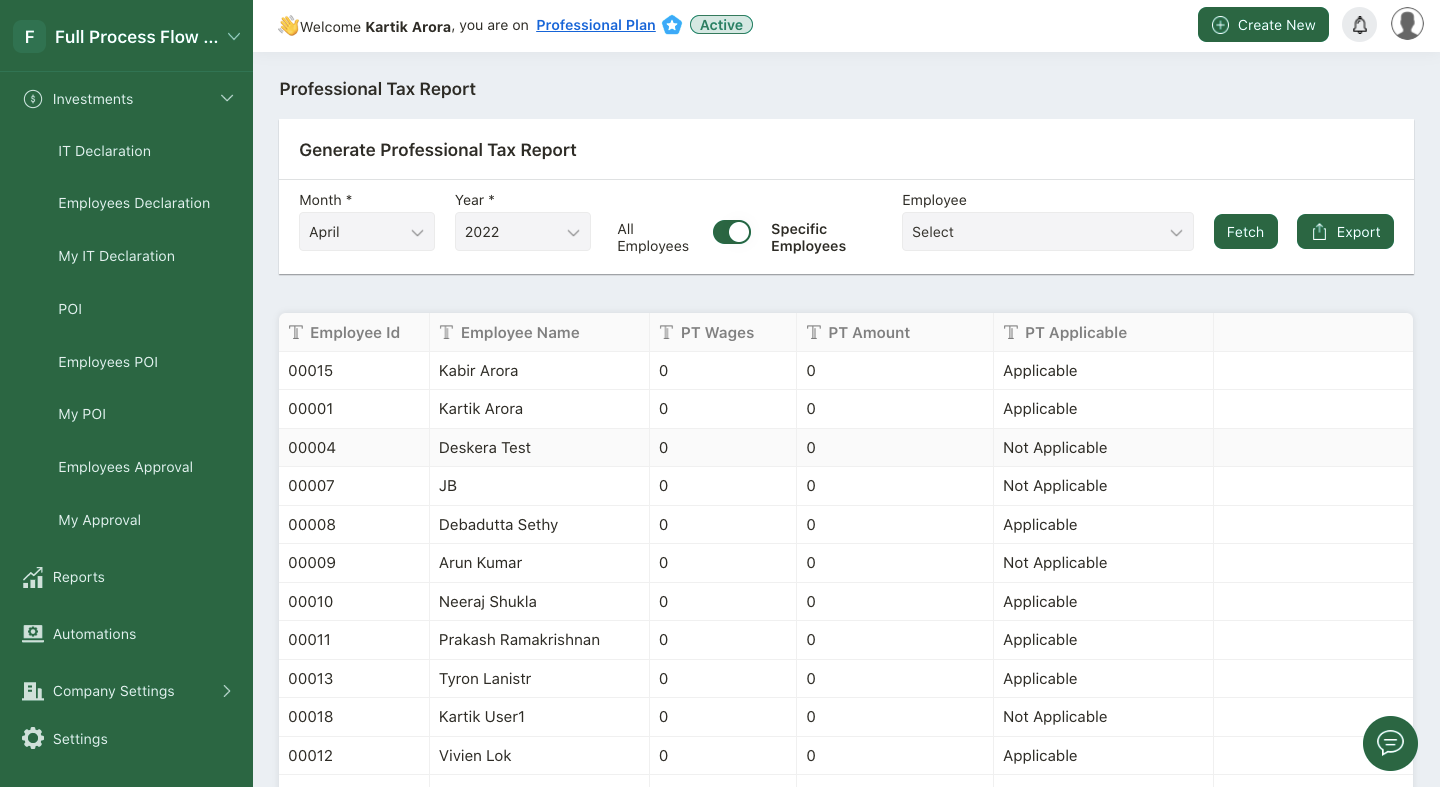 professional report - all your employees professional tax wages and professional tax amount will be auto-populated on this page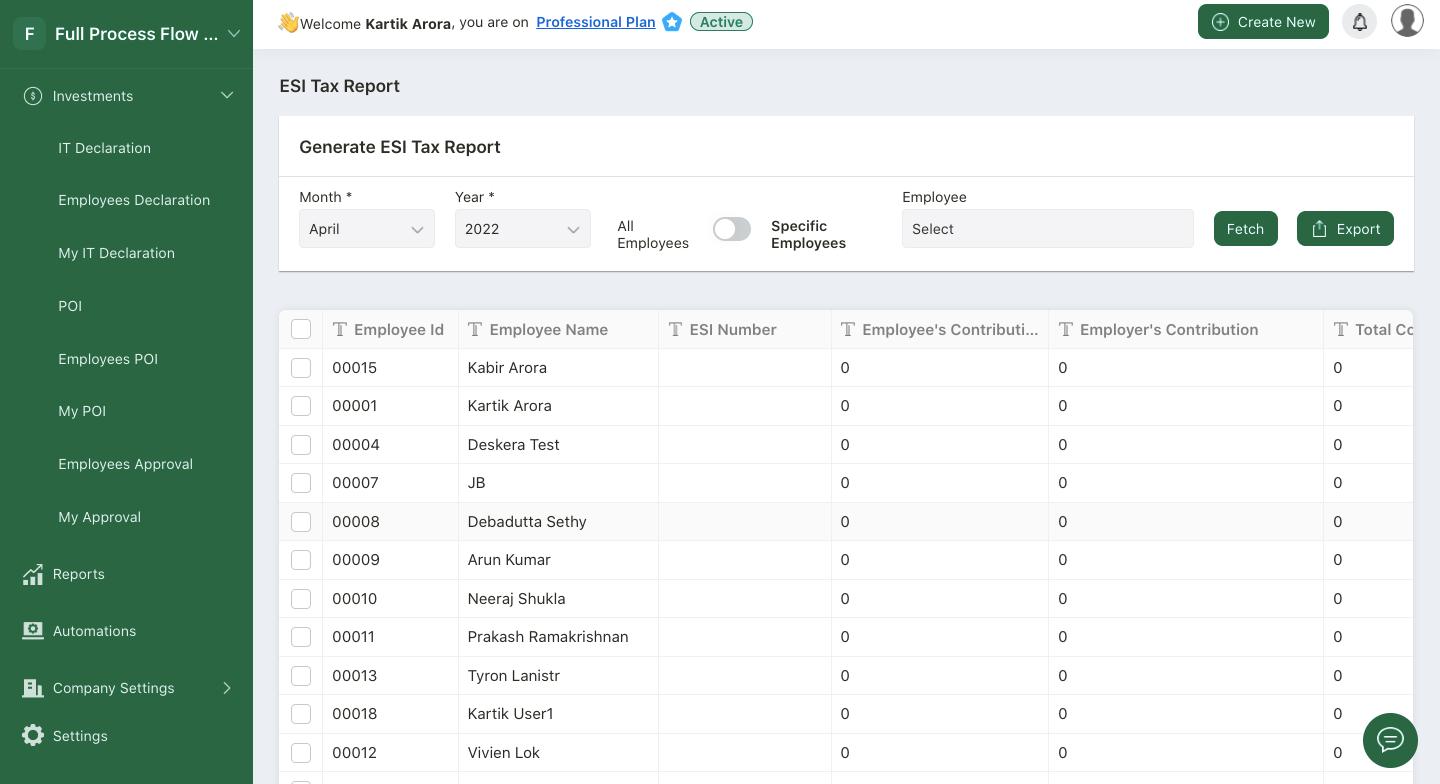 ESI report - your employees ESI number, employee's contribution, employer's contribution, total contribution and ESI status will be auto-populated on this page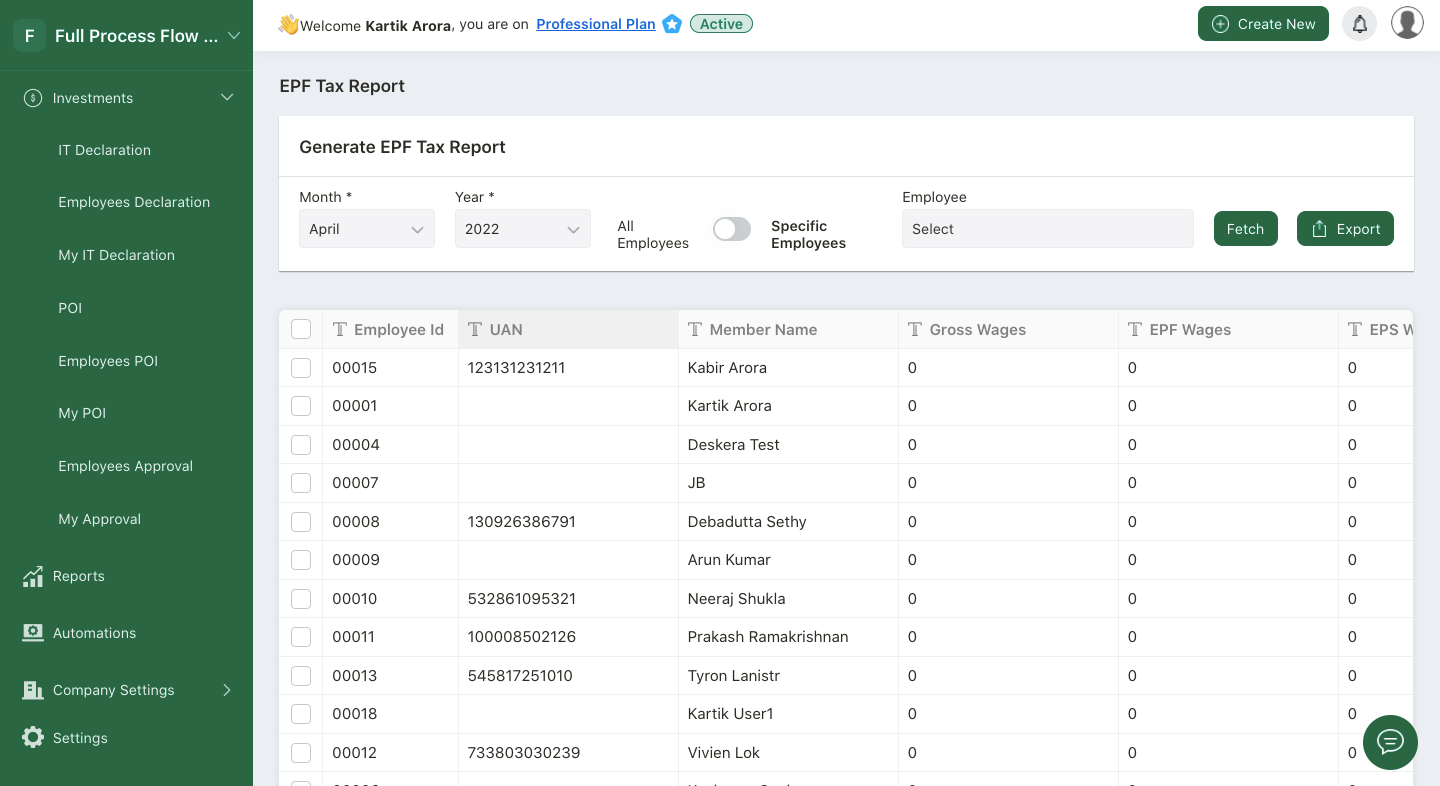 EPF report - your employees UAN, member name, gross wages, EPF wages, EPS wages, EDLI wages, EPF/EPS contribution and remittance, NPC days, and refund of advance fields will be auto-populated here
4.  You can filter the reports based on month, year, and employee names.
5.  After you have indicated the filter's condition, click on the fetch button.
6.  The system will fetch the data as per your filter setting.
7.  You can click on the export button to download the file in txt format.