Modern-day businesses demand greater efficiency and versatility in order to flourish. The barcode scanner is one such feature that helps in contributing to greater versatility.
Adopting a barcode scanner feature, you can find your inventory data quickly and efficiently, which automatically eliminates costly mistakes. With the ability to track a fantastic amount of information, this inventory control solution will allow you to increase productivity and efficiency while managing stock for your business.
The Deskera Mobile App allows you to scan the barcode of your product and record it in the system, thereby enabling more accessible access to the product.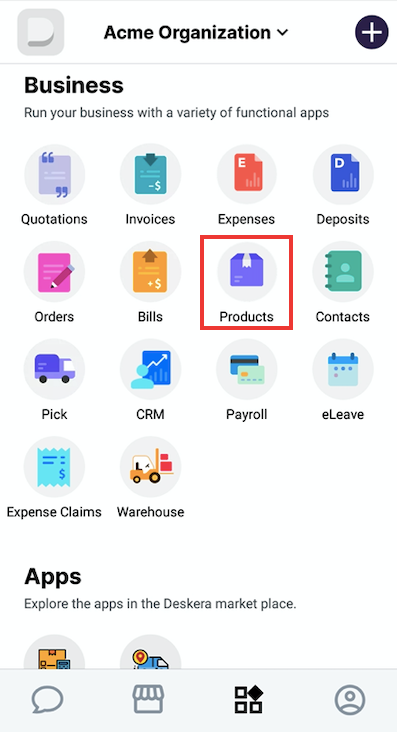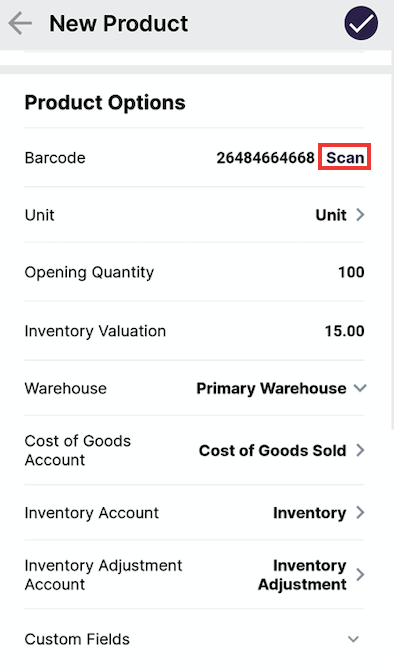 While adding a new product to the system, under the Product Options, the user can simply add the Barcode ID manually or use the scan feature to capture the barcode details of the product.
If you choose to scan the barcode, the barcode number will be captured automatically. Hence, you do not need to enter the barcode manually.