With Deskera CRM dashboard, you can now access all the information you want at your fingertips. There's no need to search for nitty-gritty details for hours and not knowing where all those information are stored.
Have a look at our intuitive CRM dashboard!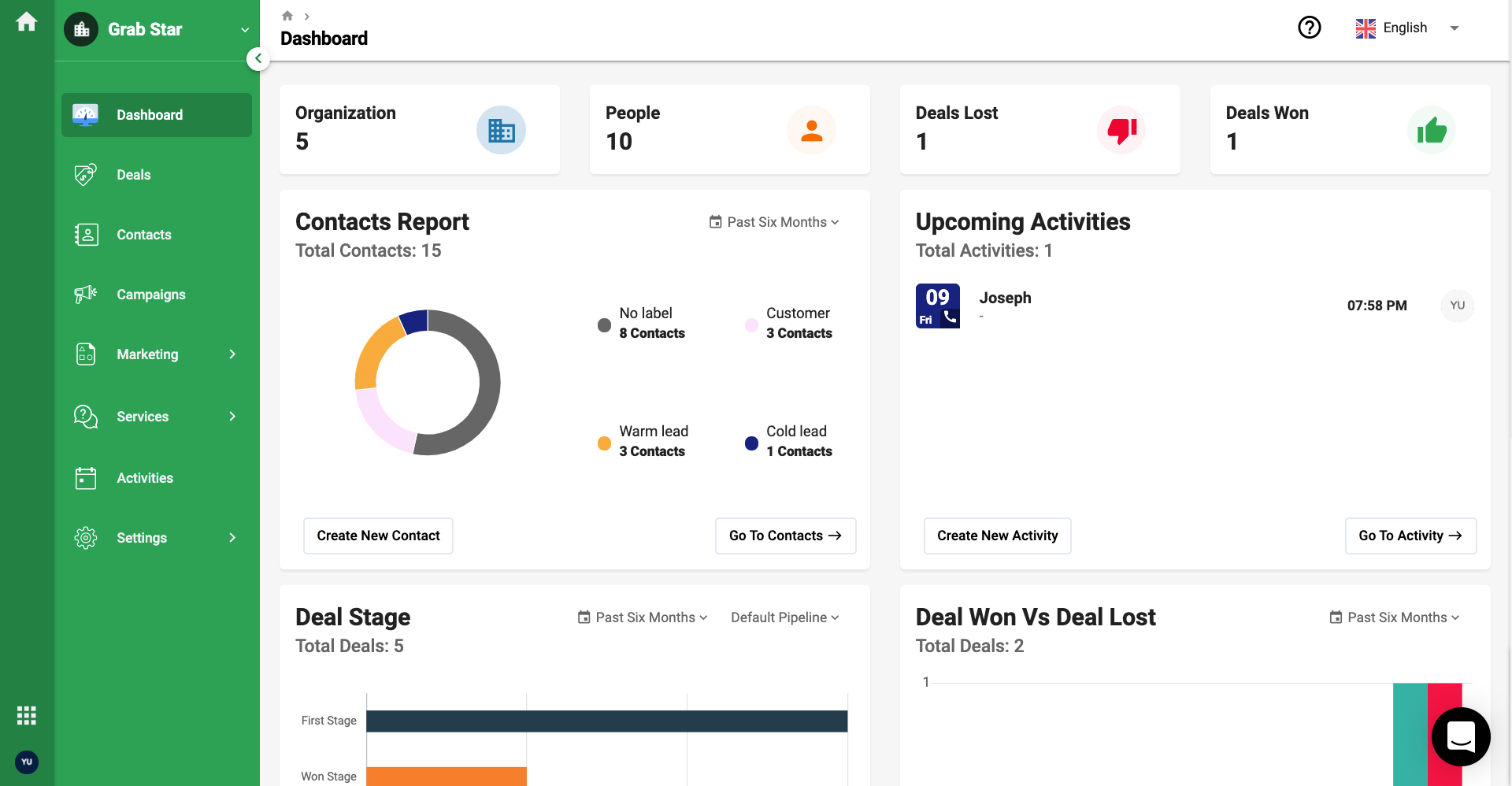 In this window, users can view, understand, and analyze all the information updated on the CRM system in a single glance.
Click on the Quick Help button at the top header if you need assistance to guide you to use Deskera CRM.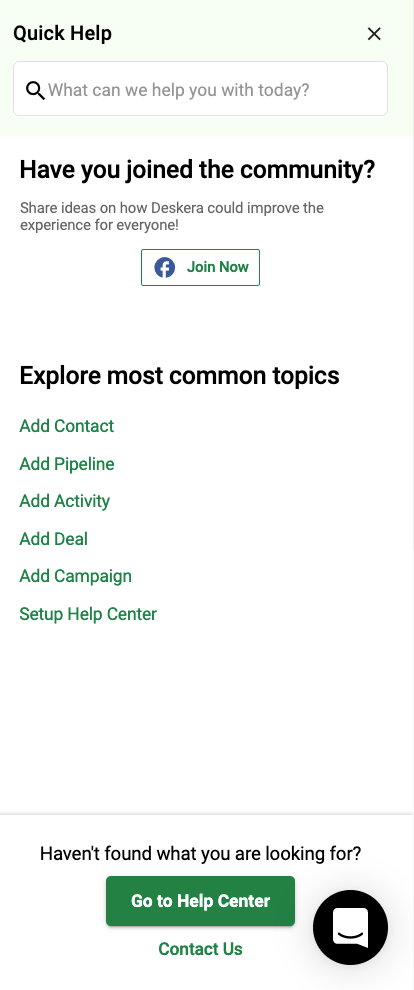 3.  You can go through all the support articles related to Deskera CRM here or quickly interact with our friendly support team live.

4.   Choose your preferred language by choosing from the drop-down option on the language setting.
5.  Once you have selected your preferred language, the changes will be saved across all applications in Deskera CRM.
6.   In the Deskera CRM Main Dashboard, you can view various modules on this window.
7.  The different types of cards you can see on the dashboard are:
Contact Report
Upcoming Activities
Deal Stage
Deal Won and Deal Lost
Campaigns
Tickets
8.  You can click on the drop-down arrow at the top right of each module in the dashboard to edit the time range of the reports and graphs. e.g., last week, last month, last year, last seven days, etc.
Have fun and play around with the dashboard!