With Deskera CRM dashboard, you can now access all the information you want at your fingertips. There's no need to search for nitty-gritty details for hours and not knowing where all those information are stored.
Have a look at our intuitive CRM dashboard!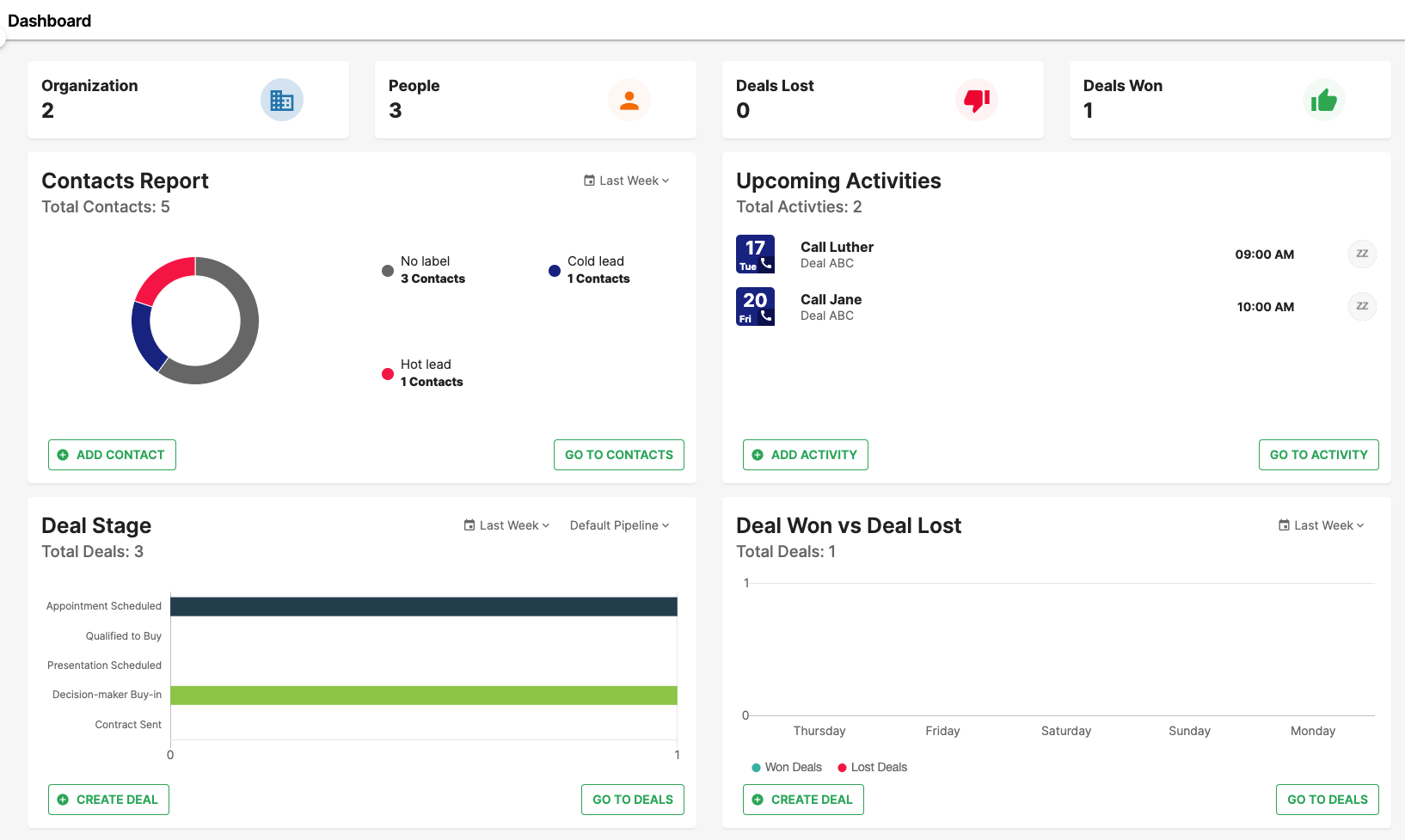 On this page, users can read, understand, and analyze all the information updated on the CRM system.
The name of the user will appear on top of the dashboard. Click on the 'Go to contacts' to view your contact details.
The data is classified into categories in the card layout format. Once the user clicks on the specific card, they'll be directed to that particular page.
The different types of cards you can see on the dashboard are:
Total contacts created under organizations and person
Deal lost
Deal won
Deal vs. Contacts
Contacts Report
Top 5 Deals Won
Contact Added
Upcoming Activities
Open and won deal statistics
Done activities
Deals by owner with deal stages
You can click on the drop-down arrow on the top right of the card on the dashboard. You may select the time range for which you wish to generate the report and graphs. e.g., last week, last month, last year, last seven days, etc.
Have fun and play around with the dashboard!