One of the tasks of every finance department is to make sure that their bank accounts are matched to their accounting records.
Hence, they need to make sure that their cash balances on the balance sheet are similar to the amount in the bank statement.
The users of Deskera Books can choose to do manual bank reconciliation in the system if they feel uncomfortable to connect their bank accounts to the system for auto-reconciliation.
Follow the steps as mentioned below to do a manual bank reconciliation if you're uncomfortable to connect your bank to SaltEdge or Plaid:
Go to Bank on the sidebar menu.
You can choose to either select the reconcile button in the Bank Summary Page or on the bank account page.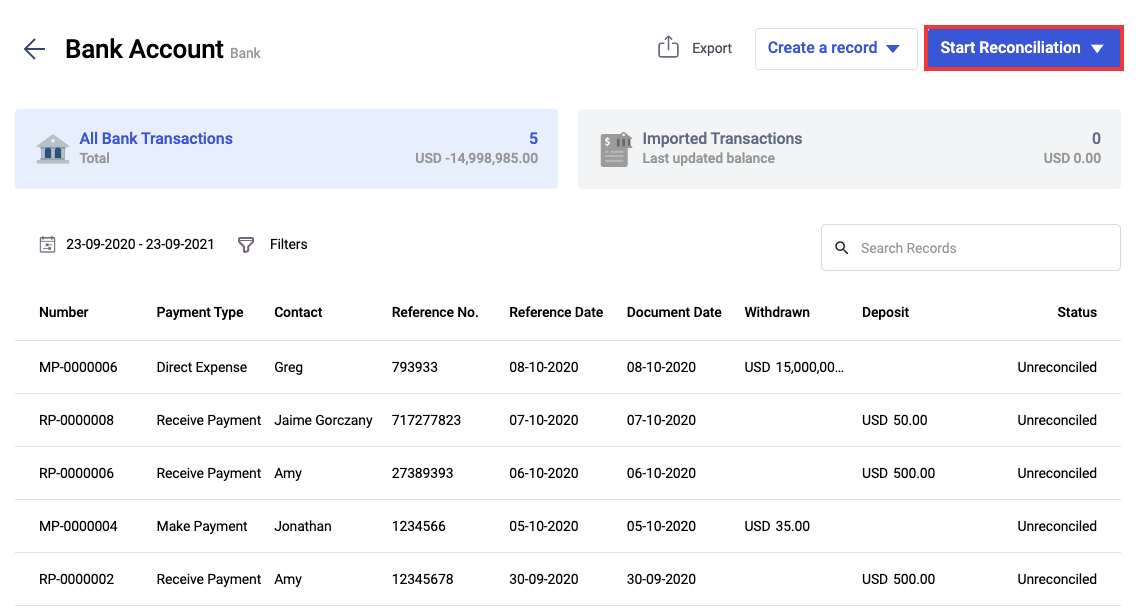 3.  Clicking the reconcile button will direct you to the bank reconciliation page as shown below.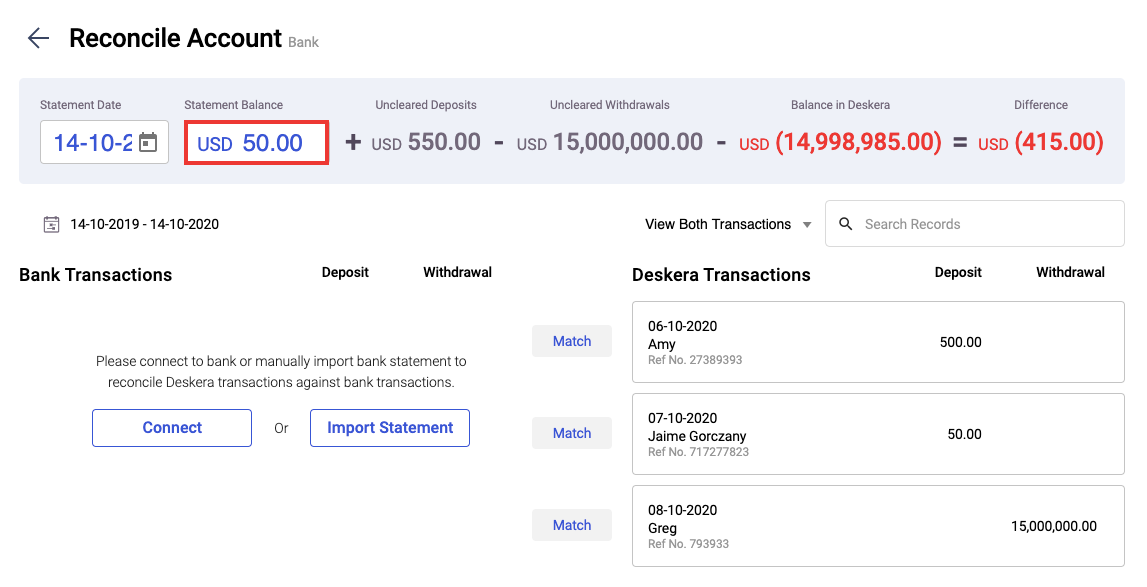 4.  Click on the Statement Balance box and indicate the amount that you wish to manually reconcile with the Deskera transactions.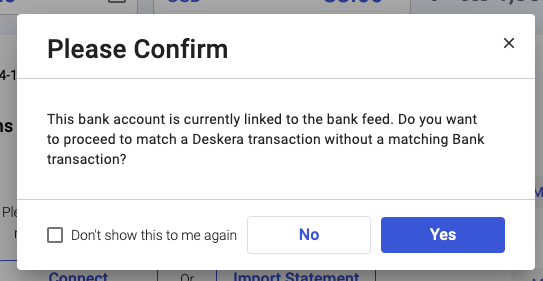 5. Next, click on the match button. A pop-up message will appear asking for confirmation, if you wish to proceed to reconcile without linking to your bank transactions. Select Yes.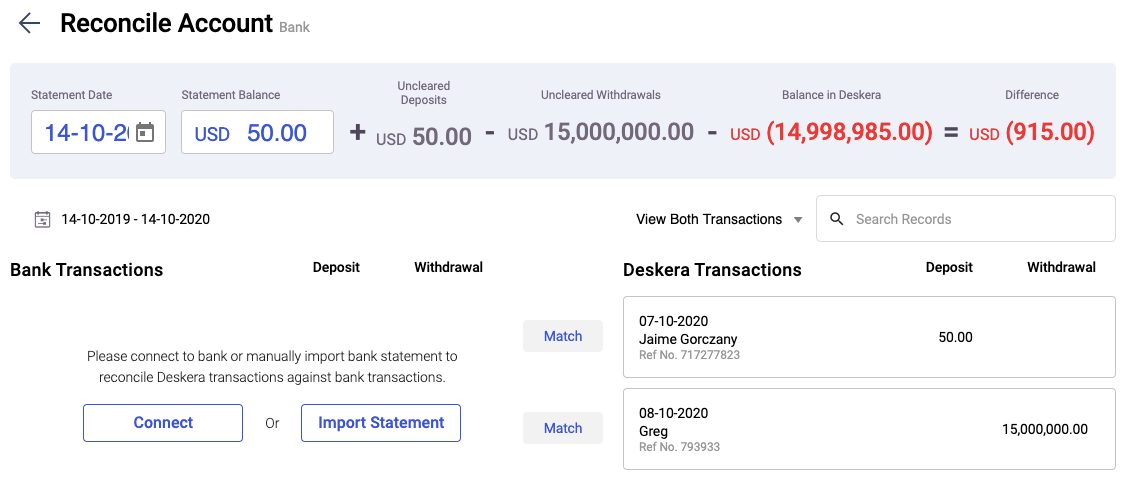 6.  The system will reconcile the exact amount as indicated in the statement balance box with the amount shown under Deskera Transactions list.

7.  Alternatively, you can also import your bank statement to the system for manual bank reconciliation. Click on the Import Statement.

8.  Download the sample import file and fill in the details as shown above. Save the file and upload it onto the system.
9.  Ensure that the mapping of the fields are accurate as per the sample file. Click Next.  
10. In the confirm data page, make necessary adjustment if the fields are inaccurate. Click Confirm.

11.  To view the imported bank transactions, click on the Imported Transactions tab. Here you can view all the records as uploaded from the sample import file.
12. Also, you can export the imported bank transactions in PDF, CSV, and XLS format.

13.  Finally, with the bank transactions record, you can start the manual bank reconciliation process again.
Congratulations! You have successfully learned on how to manually reconcile your bank transactions with Deskera transactions.