There are different departments in each organization. Every department runs differently and have their own head counts as compared to the other departments.
With Deskera People Plus, you can now categorize your employees based on departments, stores, locations, territories, or properties.
Follow the steps below to create multiple departments in the system:
Login to your People Plus account.
Click on Company Settings via the sidebar menu.
Select Manage Location button.

4.  On this page, enable the track locations button.
5.  Choose the location label such as department, business, division, location, property, store and territory.
6.  Next, click on the "+ Add Location" button.
7.  A pop-up message will appear. Fill in the fields below: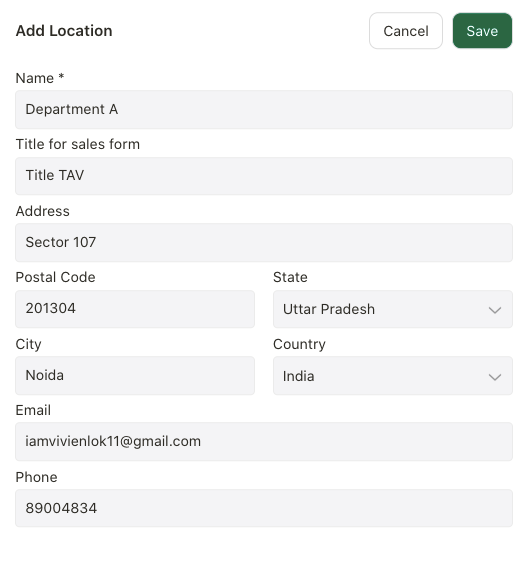 name: enter the department name
title for sales form: enter the title for the sales form
address: enter the department's address with the postal code, state, city and country
email: enter the department's email
phone: enter the department's contact number
8.  Click on the save button.

9.  You can view all the locations/departments added in the system on this page.
How can I assign the employee to different department?

Go to Payroll Module.
Click on Employee Details Module.
When adding an employee, you can view the department/location field under employee details tab.
The departments populated here will be based on the departments created in the Manage Locations Module.
How can I edit the departments added?

Click on the edit button under the actions column.
Select edit button.
A pop-up screen will appear.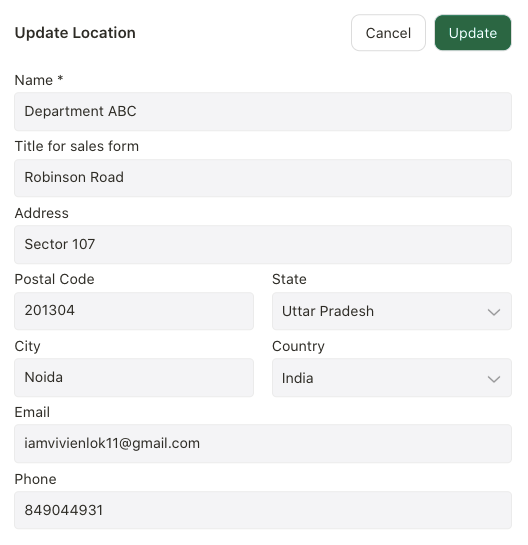 Make necessary changes to the fields here and update it.
How can I delete the departments?
You cannot delete the individual departments in the system.

You can only disable the location tracking toggle.
Once you have disabled this feature, you won't be able to view the departments field in the Employee Details Tab.