Follow the steps stated below to import contacts in bulk:
Go to the Contacts tab at the sidebar and then click on the Import Contacts.
Next, select either Person or Organization accordingly and then click on the Next button.

Download the sample import file and fill in the details.
4. Once you have completed filling in the template file, you can either drag and drop the file or click Browse to search for the file and upload them into the system.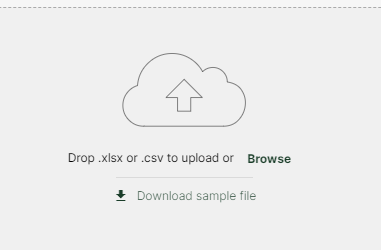 On the Mapping Stage,  check if all the details are input in the right fields.
Once done, click Next,  if all the data are accurate.
A report log will show all the contacts that are uploaded successfully and those that have failed.