In the previous article, you have seen how sellers can create their own shop with the help of Deskera Marketplace on Mobile app.
Now let us see how can buyers buy products using the Deskera Marketplace module on Mobile app.
With Deskera Mobile Marketplace Module the buyers can buy the products easily and quickly following the below-mentioned steps

1.  On the main dashboard click on the Shopping cart icon located below the screen.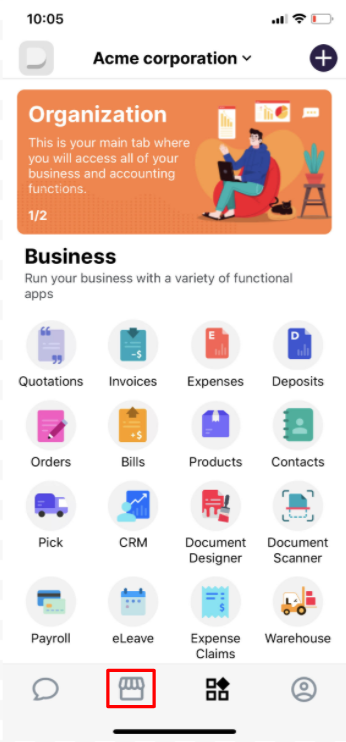 2. Click on the "Explore Items"  button, from where the buyers can start buying the products.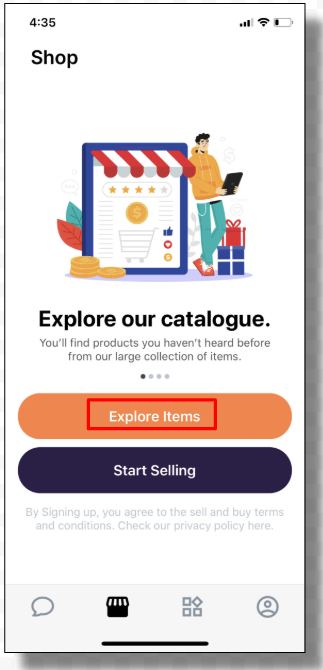 3. Below window will appear with the list of product available for sell,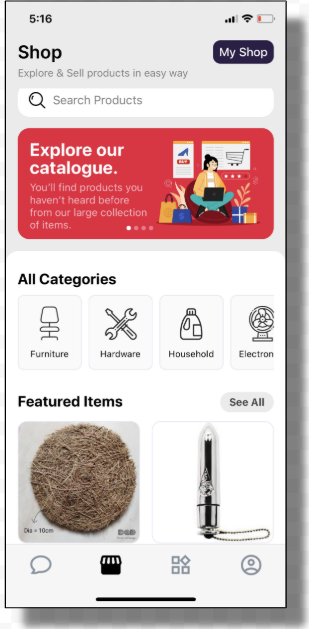 You can select the category from the  "All categories" tab for the product which you wish to buy or can search it entering the product name in the search bar.
After selecting the category you can view the list of products available under the selected category.
4. Select the product which you want to buy and the below screen will appear with the product details.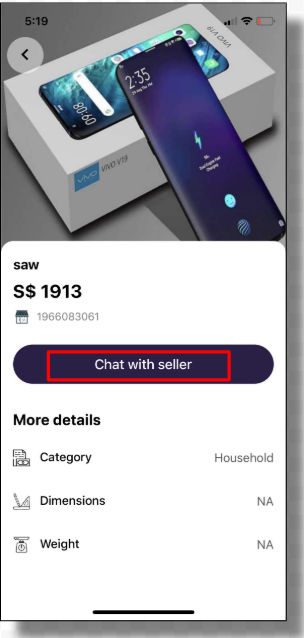 5. If you like the product and wish to know more about it and want to buy you can connect with the seller by clicking on the Chat with seller tab which will take you to the below chat window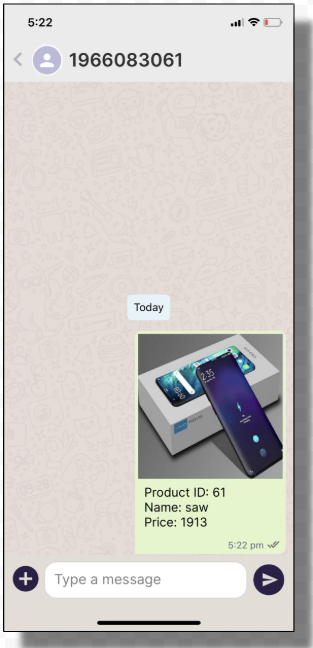 From here you can chat with the seller if you want to know more details about the product and interested to buy this product.
Congratulations! You have successfully learned How can buyers buy products using the Deskera Marketplace on Mobile app