As a businessman, you would be required to manage multiple organizations at the same time. How convenient would it be if you could manage all your different organizations from the same platform, switching between organizations with just a click?
Deskera Mobile App allows you to add multiple organizations to the system allowing the user to switch between organizations on the application without fear of missing out on anything. Let's find out how.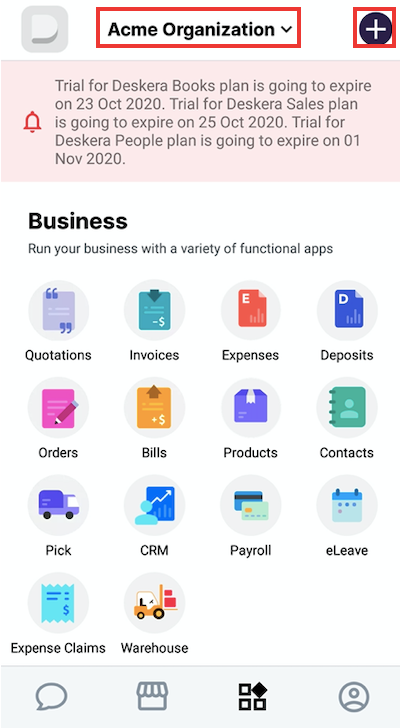 You can add a new organization to your existing Deskera Mobile App by:
Clicking on the + symbol on the top right side of the dashboard.
Alternatively, you can also click on the company's name at the center of the screen.
If you click on the organization's name, this will open the lists of the company's name you created on the Deskera account as shown based on the image below.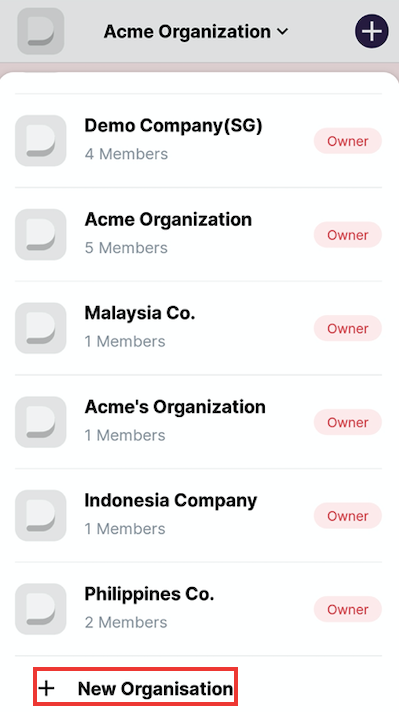 Once you have tapped on the "+new organization' button or the "+" icon on the top right-hand side of the dashboard, this will open the screen below.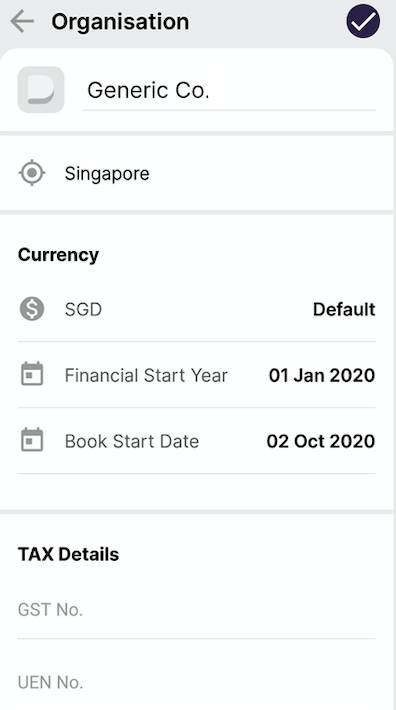 In the Create Organization form that opens up enter the required organizational details such as name, country, currency, financial year details, address, and etc. Once are done, tap on the Tick icon to save the organization.
You can always switch between different organizations as shown on Figure 2. Once you tap on the respective organization, it will lead you to the respective organization's dashboard. All accounting and business data for the selected organization will be ready for you to use.
Congratulations!! You can now proceed to add as many organizations as you wish to your Deskera Mobile App and manage them all from your phone.