There is no delete button available in the Product Module on Deskera Mobile App. Instead of deleting the products, users can choose to 'Delist' their products. Delisting products means marking your products as inactive.
There are two ways you can delist the products. First of all, you can delist the product in the Product Summary List. Secondly, you can delist the product while editing the product itself.
To delist your products on the Product Summary List: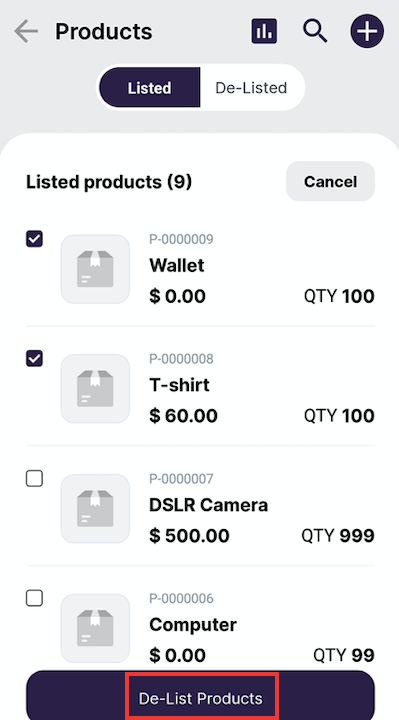 Tap on Products Module
In the Product Summary List, tap on the delist button. Next, select the checkbox of the product you wish to delist.
Click on the De-List Products button.
To delist your products in the product detail page: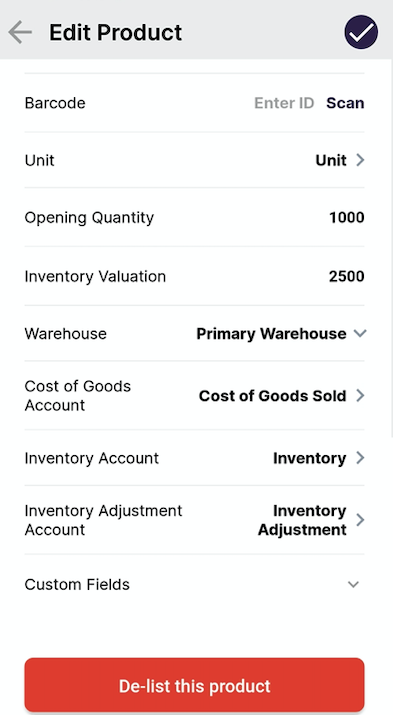 Alternatively, delist the product on the product details page.
Once you tap on the product, it will lead you to the product page. Tap on the Edit button at the top right.
Scroll till the bottom of the screen and tap on the Delist Product button.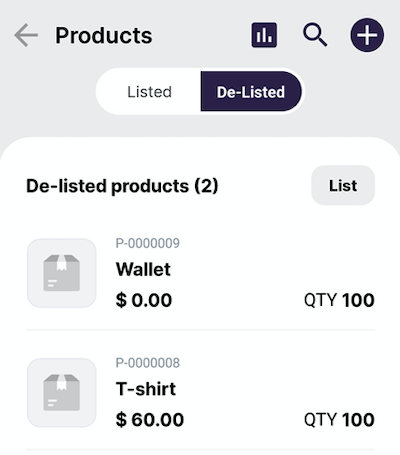 After you have delisted the product, you can view all the products you have delisted in the Delist Category. If you choose to activate the product, you may do so by marking the products back as list.
Once you have delisted your products, you won't be able to use the products in the Quote/Invoices/Purchase Orders and Purchase Invoices Module.