SMTP stands for Simple Mail Transfer Protocol,  an application that helps you to send, receive, or relay outgoing mail between the email senders and recipients.
If you are sending emails to your vendors or clients using Deskera Books, you might want to configure the email SMTP beforehand.
This is to ensure that the recipients are aware that the email is sent by you.
Read more below to configure your email SMTP on Deskera Books.
How to configure the email SMTP?
Login to your Deskera account.
2.  Once logged-in, click on Books and the system will direct you to Deskera Books main dashboard.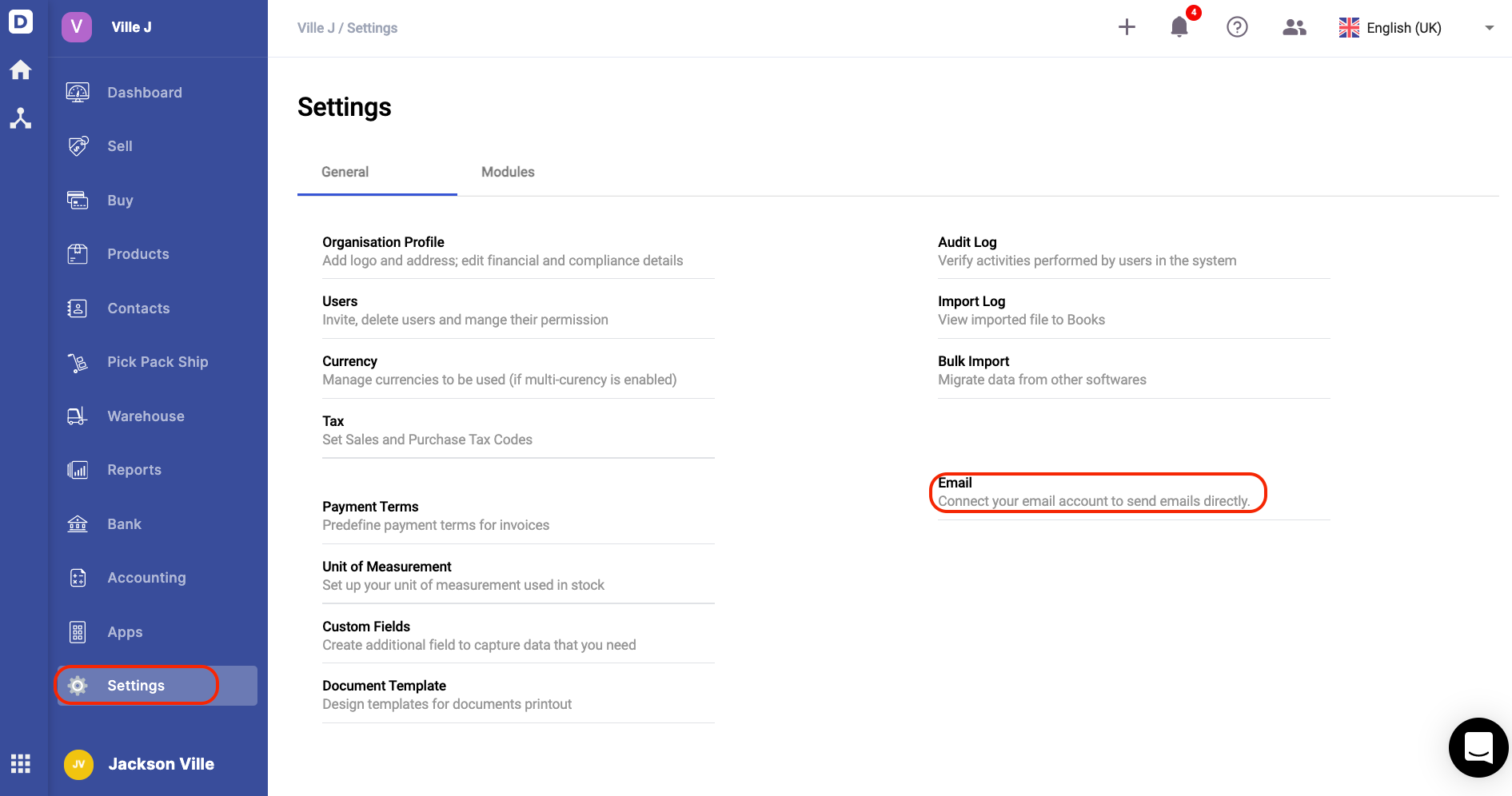 3.  On Deskera Books Main Dashboard, click on Settings via the sidebar menu. Then, select Email option.

4.  When setting up your SMTP, fill in the fields below:
Sender name - This can be your name
Sender email - Your email address
Username - You can use similar email address saved in the sender email box
Password - Your email's password
Server Host Name - Your email's host name
Server Port Number - This should be in numerical format
5.  Once you have entered all the information above, click on the Test Connection button.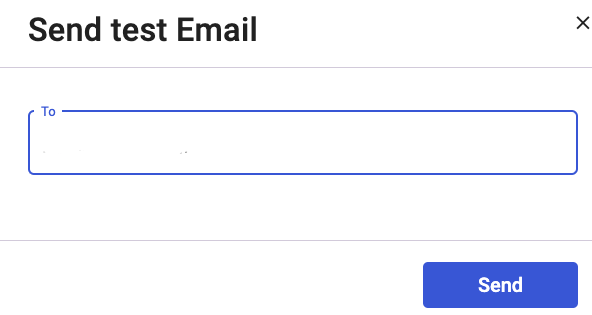 6.  Next, a pop-up will appear, asking you to send a test email for testing purposes. Click on the Send button after entering the recipient email.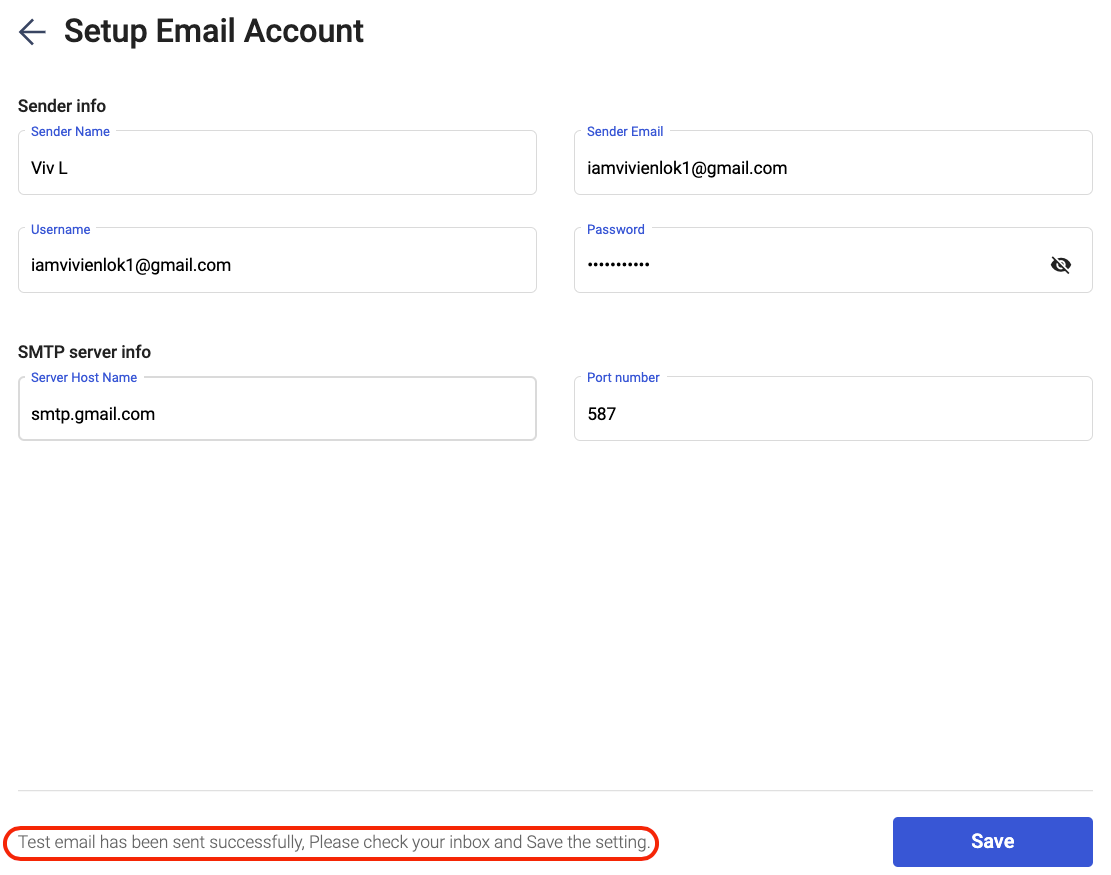 7.  Your recipient should be able to view your email address in their inbox.
What is my SMTP host name and port number?
We have compiled a few SMTP host names and port numbers for your reference.
You can refer to the table below.
smtp.zoho.in

smtp.zoho.sg

**This varies depending on your location
If you are unsure of your SMTP, please consult your IT team for further advice.
What to do if I cannot connect to my Gmail?
You can configure your Gmail account with the configuration details given below:

Go to the Less secure app access section of your Google Account. You might need to sign in.
Turn Allow less secure apps on.
What happens after I have configured the email SMTP?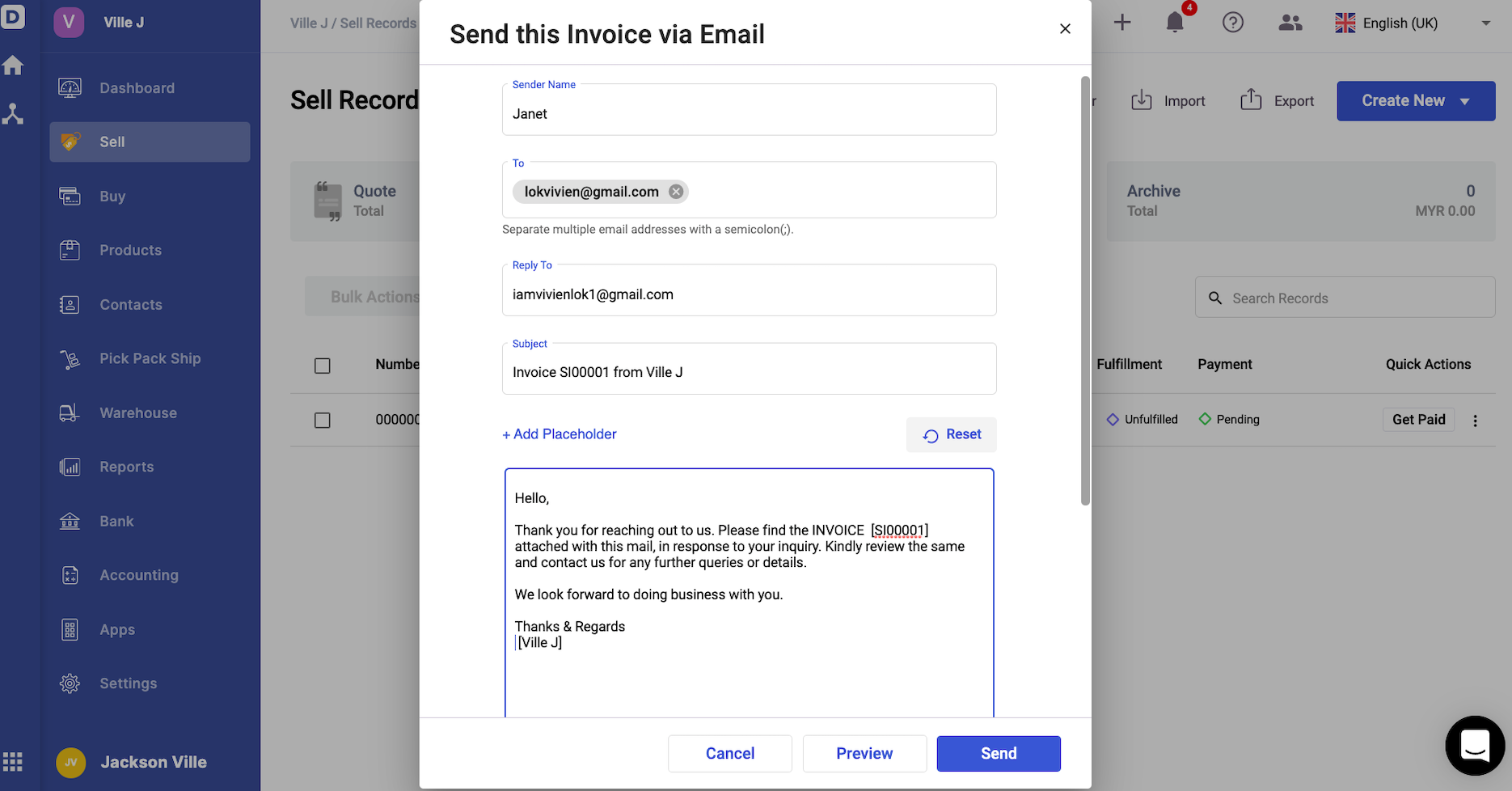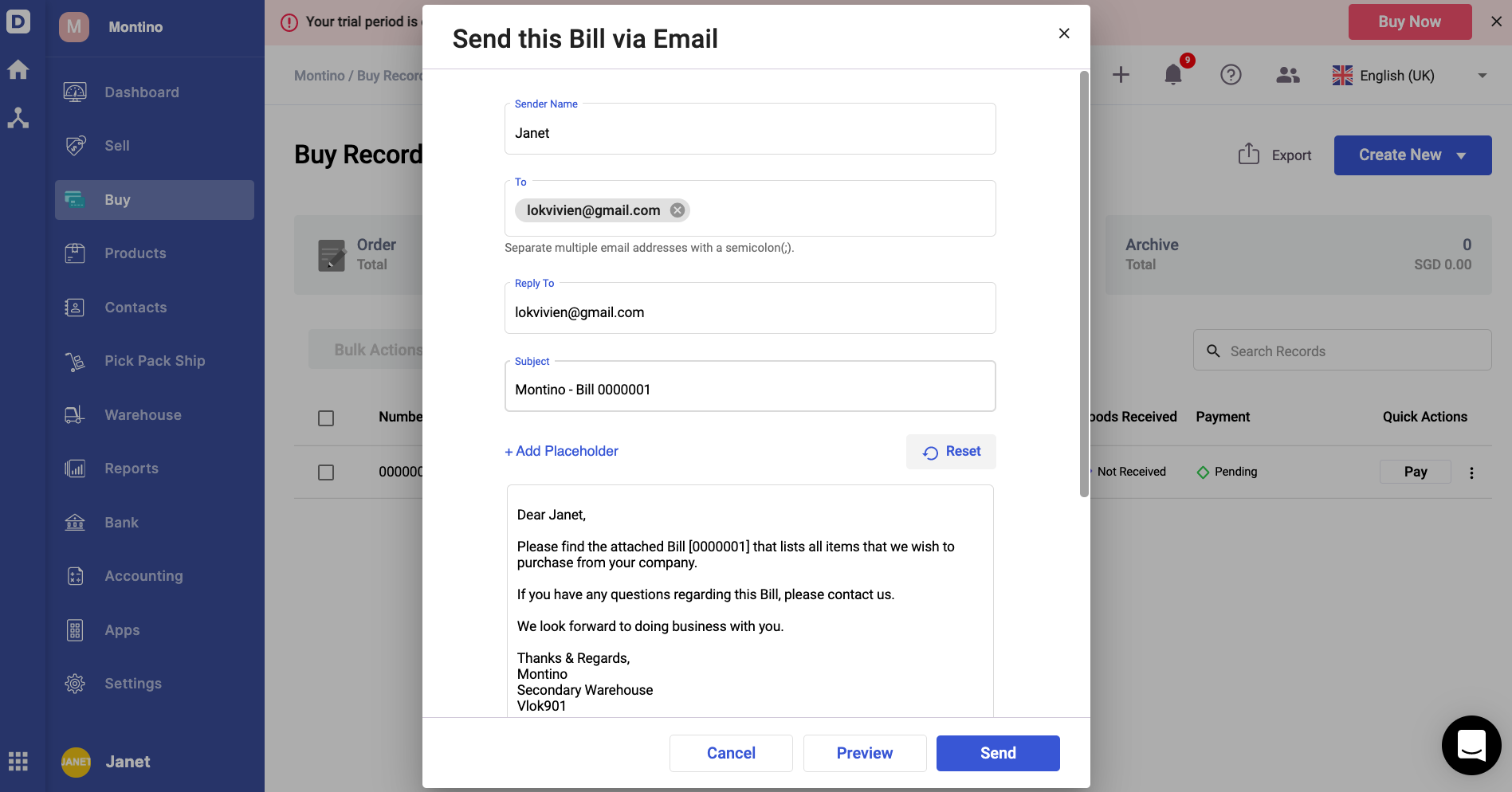 Once you have setup the email configuration, you can send out email to your customers or vendors via the invoice or bill screen.

2.  Before the email configuration, the recipient will receive the email from subscription@deskera.com, as per the image above.

3.  After the email configuration, the recipient will be able to view your email address, i.e. iamvivienlok1@gmail.com, whenever you send them emails.