Different companies seek different skillsets and talents depending on what industry they are in.
With Deskera People Plus, you can create job openings that suit your business nature. You can group a pool of candidates in the same job opening to ensure systematic and efficient tracking.
Follow the steps below to create a new job opening in the system:
Login to your People Plus account.
Click on Hiring Module via the sidebar menu.
Select Job Openings.

4.  On this page, click on the "+" icon at the top panel.
5.  A pop-up box will appear.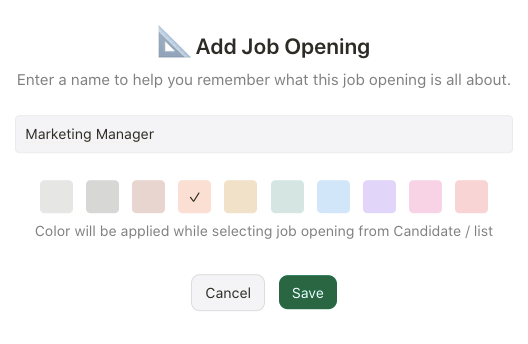 6.  Enter the job opening name and choose the color label.
7.  Save it.

8.  You can view the newly added job opening at the top panel.
9.  If you have group the candidate to this job opening during candidate profile creation, you should be able to view his profile under this category.
How can I edit or delete the job opening?
On the job opening page, click on the job opening label under the Job Opening Column.

Click on the edit icon.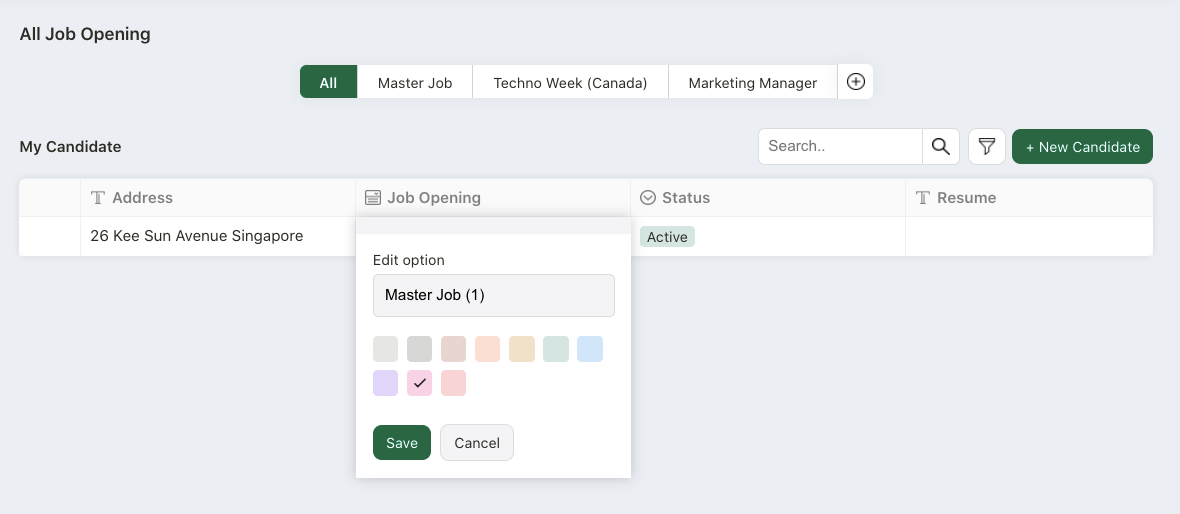 You can update the job opening name and color label here.
Click Save. New changes will be reflected in the system.
Please note that you cannot delete the job opening once you have saved it.