When creating a new invoice or bills in Deskera Books, you can edit the column's header instead of using the default heading available.
To edit the quote/invoice/order/bill documents' header, follow the steps mentioned below:
Login to your Deskera Books account.
Go to the Switch To tab at the bottom left of the page and select Deskera Books.
This action will direct you to Deskera Books' Main Dashboard.
Next, go to the Buy or the Sell tab via the sidebar menu.


5.  Click create a new invoice, quote, order, or bill.


6.  When creating a new order, bill, quote, or invoice, click on the setting icon next to the save button.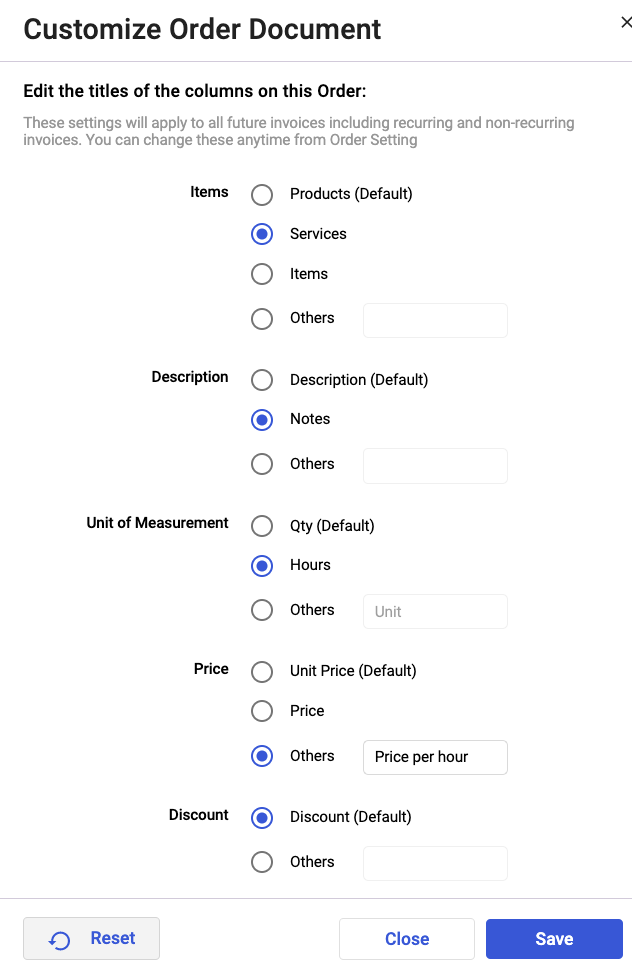 7.  A pop-up dialog box will appear. Edit the following column's title in the quote/bill/invoice/order document:
Items
Description
Unit of Measurement
Price
Discount
8.  Click on the Save button.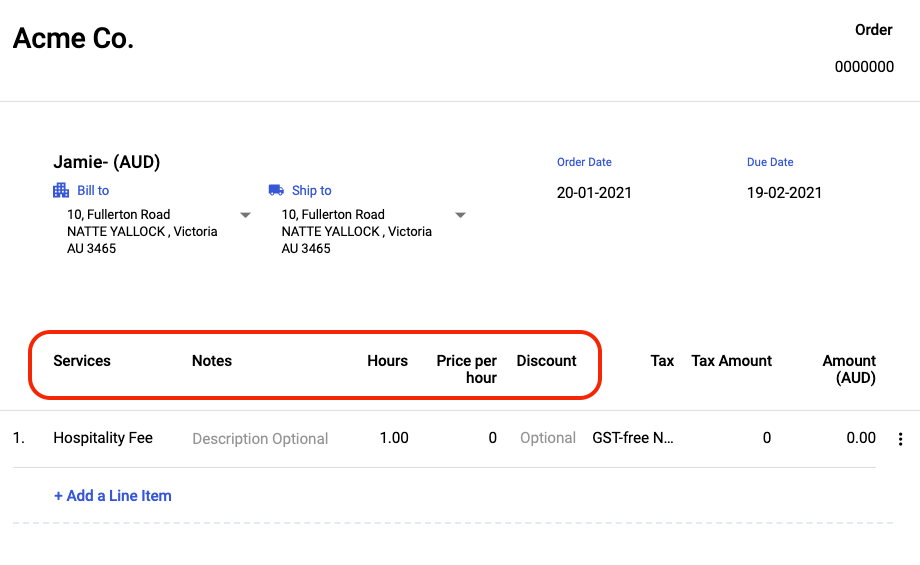 9.  The header in the quote/bill/order/invoice document will reflect the latest update.
10.  Click on the Reset button if you wish to revert the changes to the default options.
Congratulations! You have learned how to edit the column's header in the invoice/bill/order/quote document in Deskera Books.