Using Deskera Books you can Set up VAT while creating a new Contact
1. Under Contacts on the main dashboard menu, click on "+Create" button, below window will appear and you need to fill in required fields to set up VAT for your company.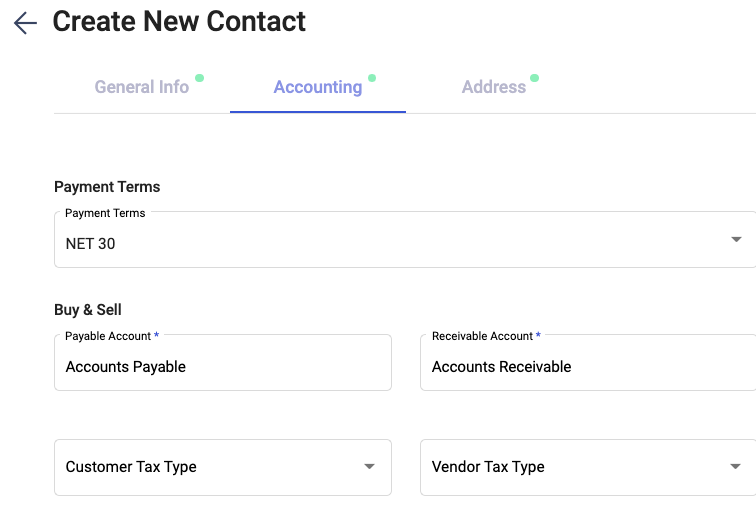 Add Contact Name
Add contact Person email id
Select accounts Receivable and payable from the dropbox
Select Vendor Tax type and Customer tax type  from the dropdown required to generate the Tax reports
You need to fill in the NPWP tax registration number of a contact (Vendor/Customer)
If any contacts do not have an NPWP number then the user needs to mention KTP/NIK number.
KTP/NIK number is a 16 digit number which is an Identification number of a contact.
You can select the type as Resident or Non resident. Based on this you can apply WHT rate based upon the Residential status of Contacts. (Vendor and Customer)
Click on the Next button and add the Billing and shipping address and add the custom fields if any.
Lastly click on the Save button to add a new contact with VAT Set up