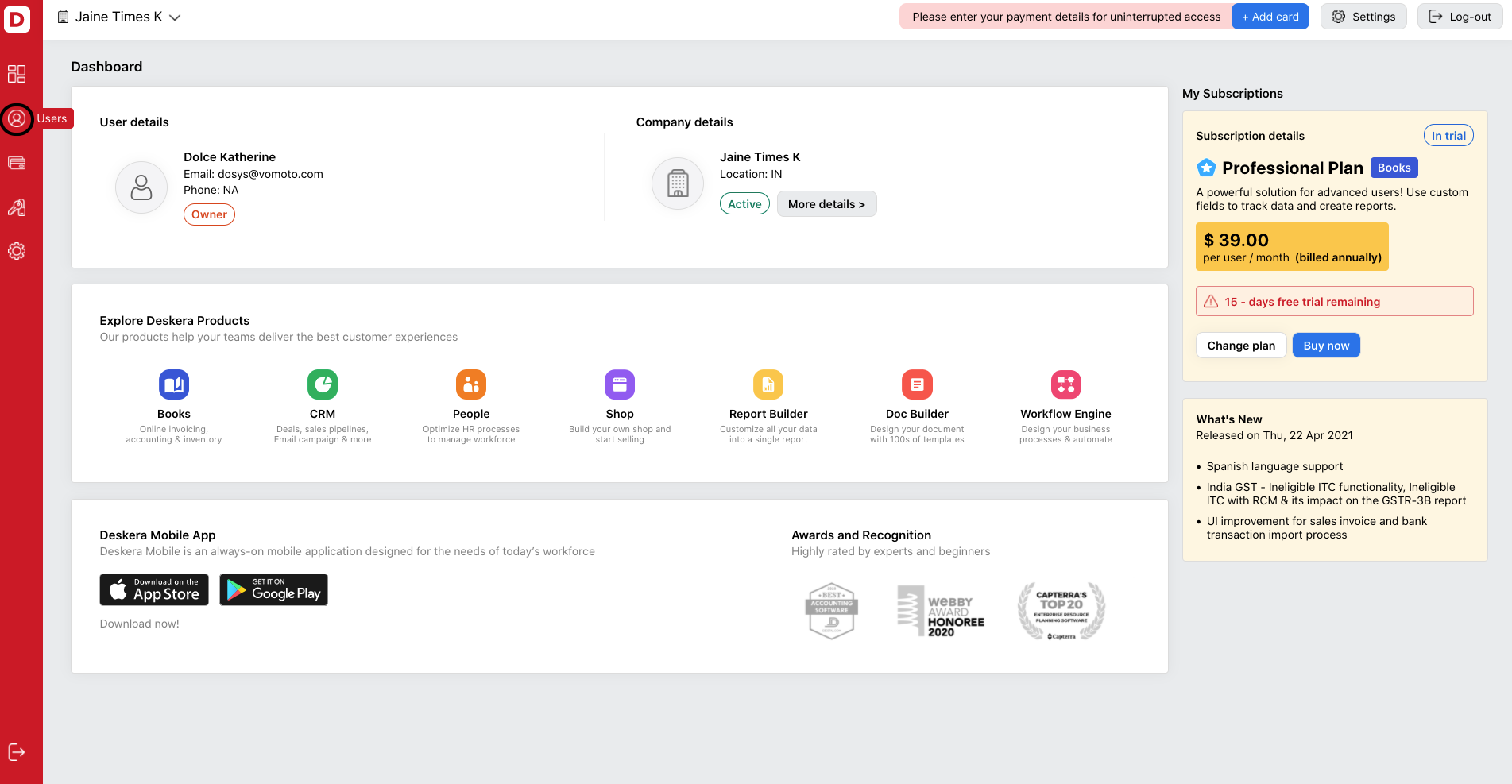 To make any changes to the users you have added to the system, follow the steps as mentioned:

Click on the edit icon to edit the user's role, user's first and last name, or assign different product to the users.
** You cannot change the user's email address in the system.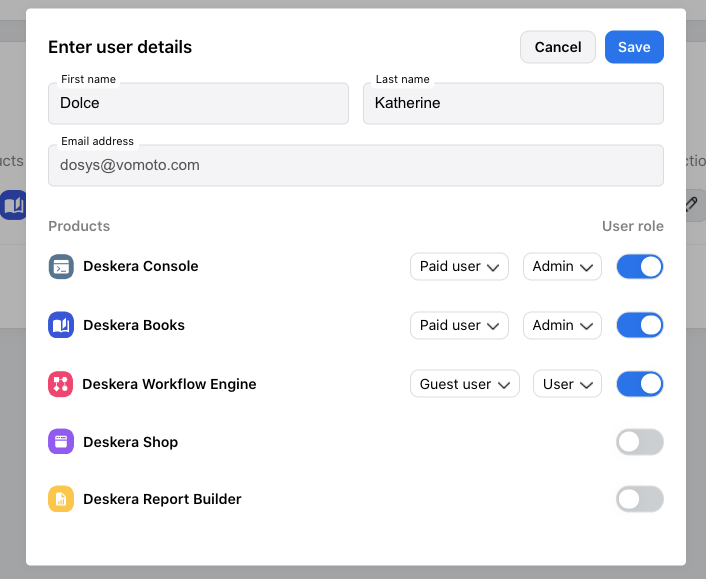 2.  Then, click on the Save icon.

3.  The changes will be reflected accordingly.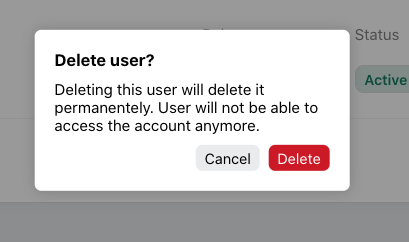 4.  Click on the delete icon if you wish to delete the user permanently from the system. Please note that this process is irreversible.
Congratulations! You have finally learned on how to edit and delete the users from Deskera's Cloud.