To check if the ending figures of your General Ledger are balanced, you should use a Trial Balance.
Based on the double-entry accounting system, each transaction should have the total debits equal to the total credits.
A Trial Balance serves as an essential function by allowing businesses to spot discrepancies if the total of debit balances is not the same as the total of credit balances.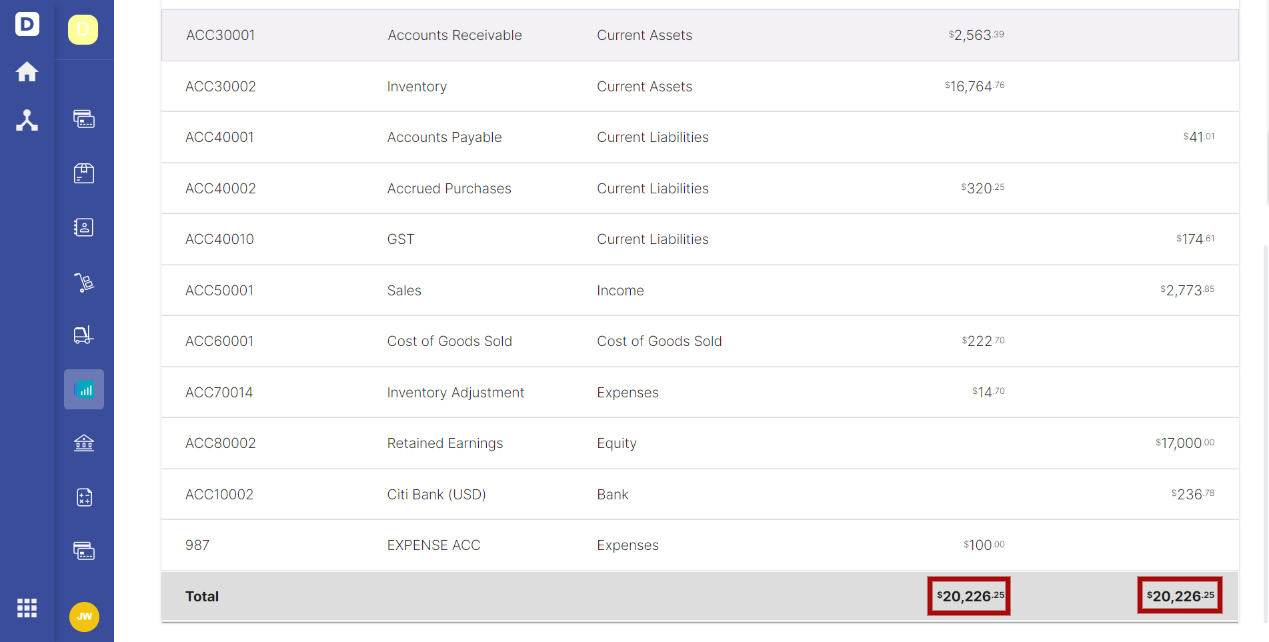 The objective of balancing these accounts from General Ledger is to ensure that the double-entry system is being used correctly.
Using Deskera Books will reduce the occurrence of your Trial Balance not being balanced as the system automatically populates your Journal Entries, and errors will be highlighted so that you can make any necessary adjustments.
Custom Field Filter
This filter enable you to search for the relevant accounts and amounts in the cash flow statement. By applying the custom field, the accounts or amounts you are searching for will be auto-populated by on the fields indicated.
Prior to that, you need to ensure that the custom fields are enabled for Accounts in the Custom Field Master when creating a new custom field in the system.
Export Trial Balance

Export the trial balance report by clicking on the arrow button at the top right of the screen. Next, click on the Export PDF button.