Using Deskera CRM, users can create their own kind of custom fields in addition to the existing fields shown in the system.
Once they have created the new custom fields, you can apply the new fields in the Contacts, Deals, and Activities Modules.
To create custom fields on Deskera CRM, follow these steps:
Log in to Deskera CRM.
Select the Settings on the sidebar menu.
Click on the Custom Fields button.
On the custom field page, click on the + Create Custom Fields at the top right.
Next, fill in the custom fields details such as: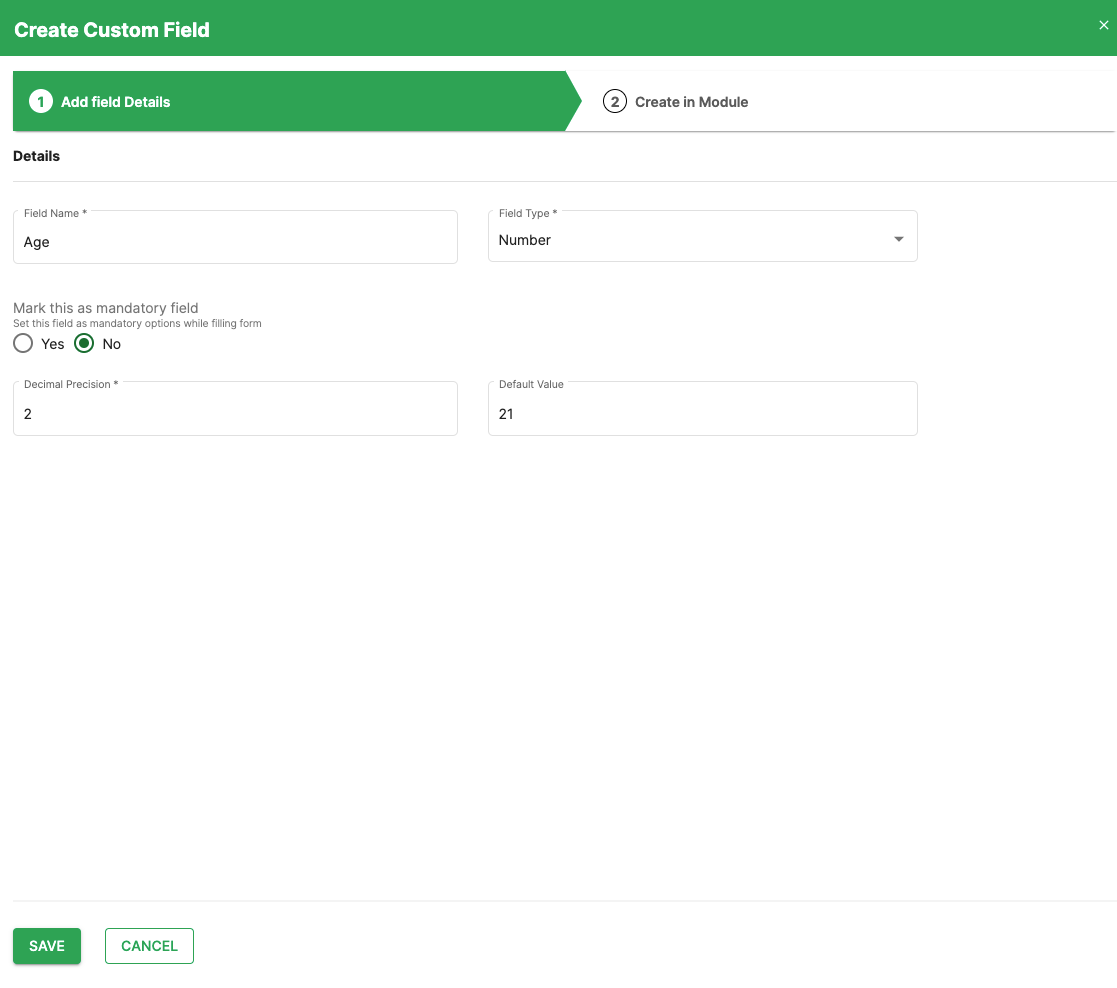 Field name
Select the field type from options such as drop-down, numeric, text area, text, checklist, date, and even multi-selection dropdown.
Indicate if the field is mandatory.
Enter the values for each field type you have selected.

6. Select the Module you wish to assign the custom fields to.
7. Enable the toggle if you wish to make the fields visible.
8. Click on the Save button.
9. Select the Assign Later button, if you have not decided which module to assign the fields to.

After you have completed creating the new custom fields, you can always edit the details of each field or remove the fields from the system.
Hover your cursor at the end of each row in the Custom Fields List. Select the edit and bin icon to perform your next step of action.