Follow the instructions below to make the changes in the deal:
1. Select a Deal under the Pipeline menu.
2. You will see multiple deals you have created in different pipeline stages
3. Click on the deal in which you want to make the changes in the deal.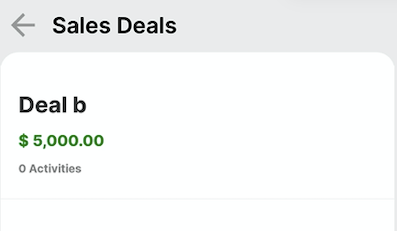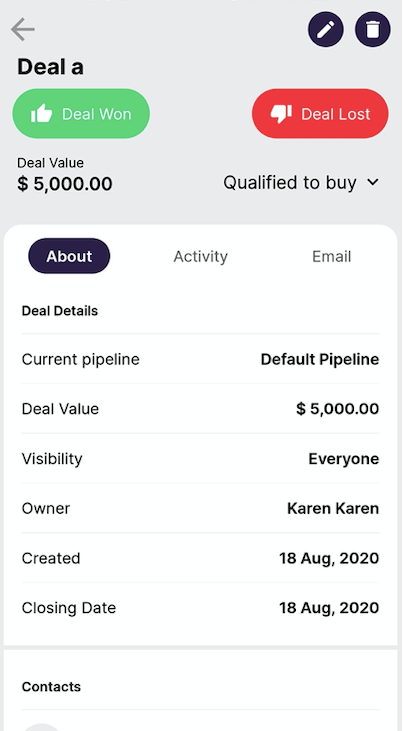 4.  You can make a Deal as Won or Lost
5. You can change the deal pipeline from the dropbox in the middle of the screen.
6. You can also view the deal details.
7. Select the 'Edit' button to make changes and the 'Delete' button to remove deals located on the right-hand side of the screen. Once you select the Edit button, a new window will appear. Edit the fields in the dialog box and click 'Save' to update the changes.
8.  In the activity tab, users are allowed to see the activity schedule with this particular deal.
9. In the Contact tab, users can view the contact information of this deal.
10. You also have an option to add a note to the deal as per deal won or lost.
Congratulations! You have successfully learned to edit, change, and delete the Deal.