There are various types of goods and services available in the marketplace.
Depending on the type of goods and services you're providing, using Deskera Books, Product Creation tab, users can choose to classify the product in to three types  Tracked or Non-Tracked and Bills Of Material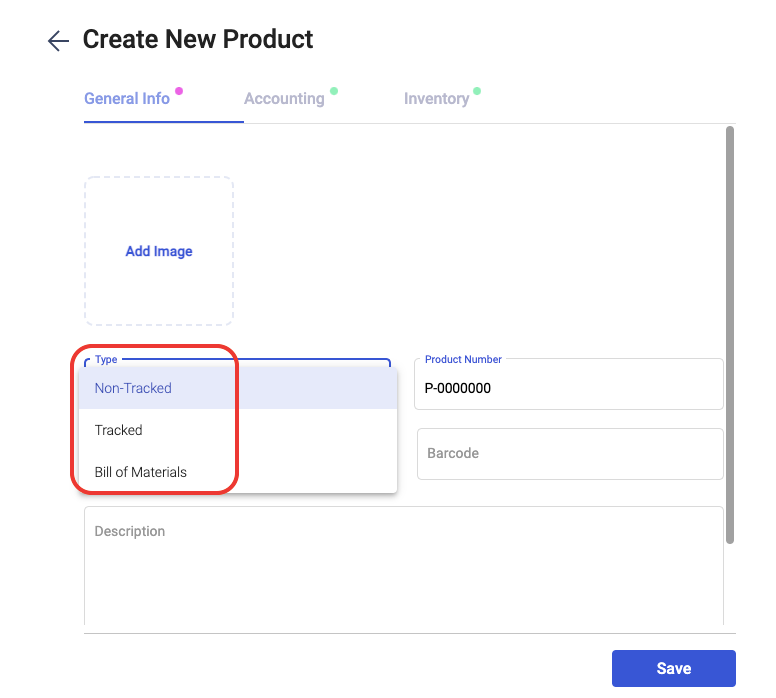 Tracked Inventory
To track the inventory for every purchased and sold product, users may select the "Track Inventory" option for any tangible products. In layman terms, a tangible product means any quantitative product that can be measured or counted.
Once the products are sold, the inventory counts will decrease unless the stocks are replenished. The inventory count will increase if more products are purchased.
Non-Tracked Inventory
Aside from the "Track Inventory" selection, users may select "Non-Tracked" for selling any service.
Services cannot be measured as it is a transaction in which no physical goods are being transferred from seller to buyer. For any services provided, it does not involve inventory management.
Bills of Material
The Bill of Materials is the list of all the raw materials, components, assemblies, sub-assemblies, sub-components, and parts that are needed to process and produce the end product.
The manufacturers will gather a comprehensive list of B.O.M., then they will follow specific instructions or guidelines, to build the end products.