Deskera Books users can perform various actions on open Quotes, such as Editing and Copying.
Available actions on an open Quote can be found in the Contextual Menu of the Quote.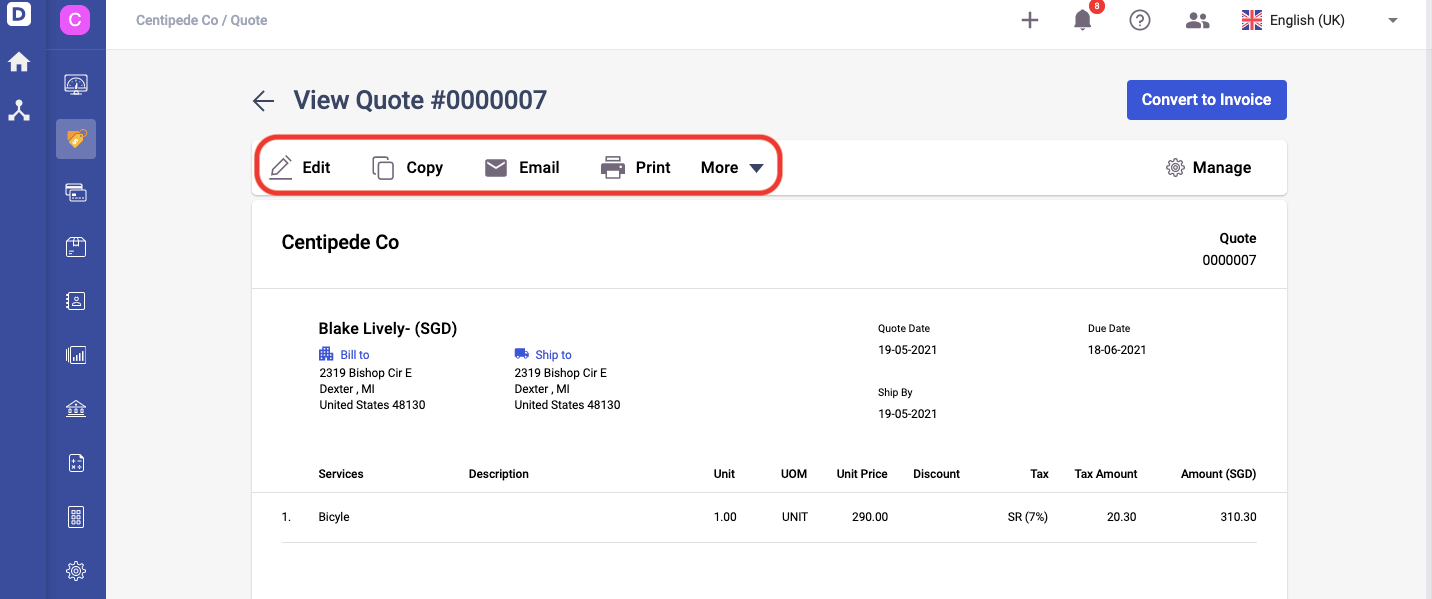 Go to the Sell tab and click the Quote which you need to Edit Or Copy. You should be able to see the selected Quote's details.
At the top of the Quote document, you can select from the following options:
Edit - Click on the edit icon to make changes to the quote document. You can only edit this document if no fulfilment has been made against this quote document
Copy - Create a duplicate quote document in the system
Email- Send quote/invoice email to your customers
Print- Click on the print button to print the quote document
More- Choose to fulfil the quote here, set recurring quote or archive this quote
Manage- Customize the columns' titles in the quote document here


Edit Function
Do note that you can't Edit Quotes that have been partially/completely Fulfilled.
Click 'Edit' to edit the following fields: Product, Description, Quantity, Unit Price Discount, Quote Date, Valid Till Date, Expected Shipment Date, Tick/untick the Tax Inclusion checkbox.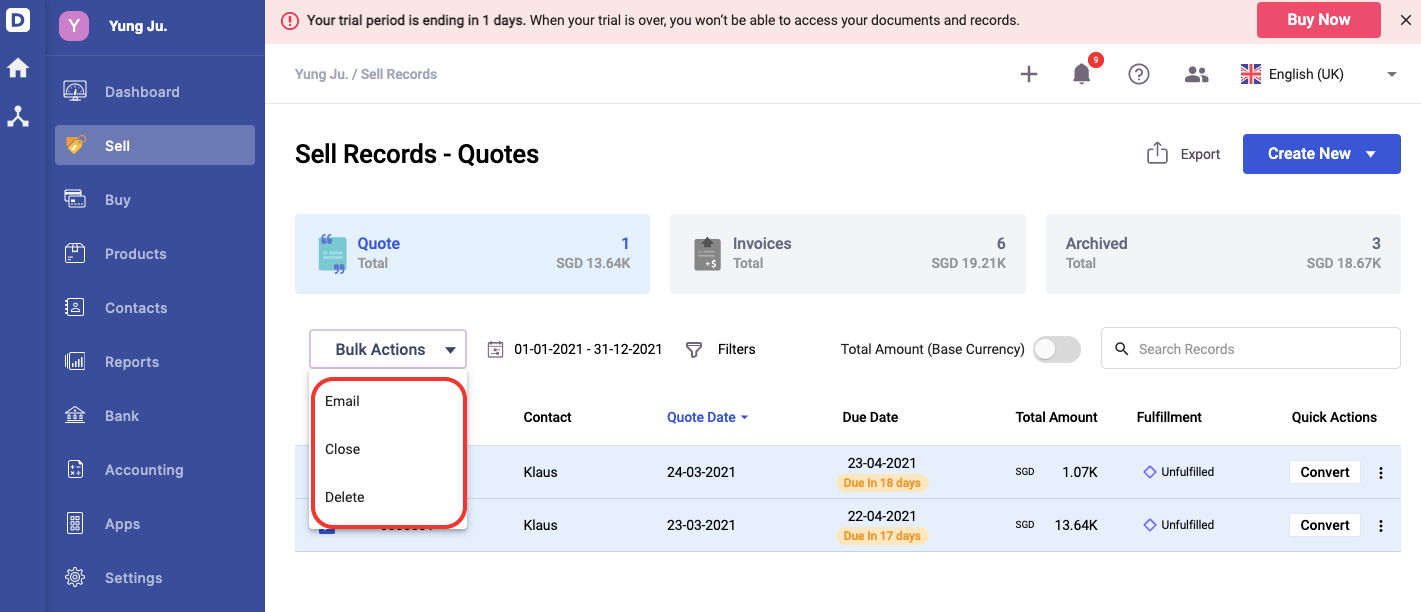 You can perform bulk actions by checking on the quotes' checkboxes; choose from email, close and delete options.
You can also Delete the line item previously created by clicking on the Delete bin icon next to the Amount (SGD) field.
Remember to click Save Changes button to save all changes made.
Is there a Delete Function?

Quotes can be both archived and deleted from Deskera Books.
Archive this Quote means that the Quote is canceled or voided. All archived documents can be viewed under the Closed Tab.
You can always reopen canceled Quotes by clicking on the 'Reopen' button to restore the document back to the Quotes tab.
You can only delete quotes that have not been fulfilled. Quotes that are marked as fulfilled cannot be deleted in the system.

5. You need to delete the fulfilment record in the Quote before you can delete the Quote document entirely.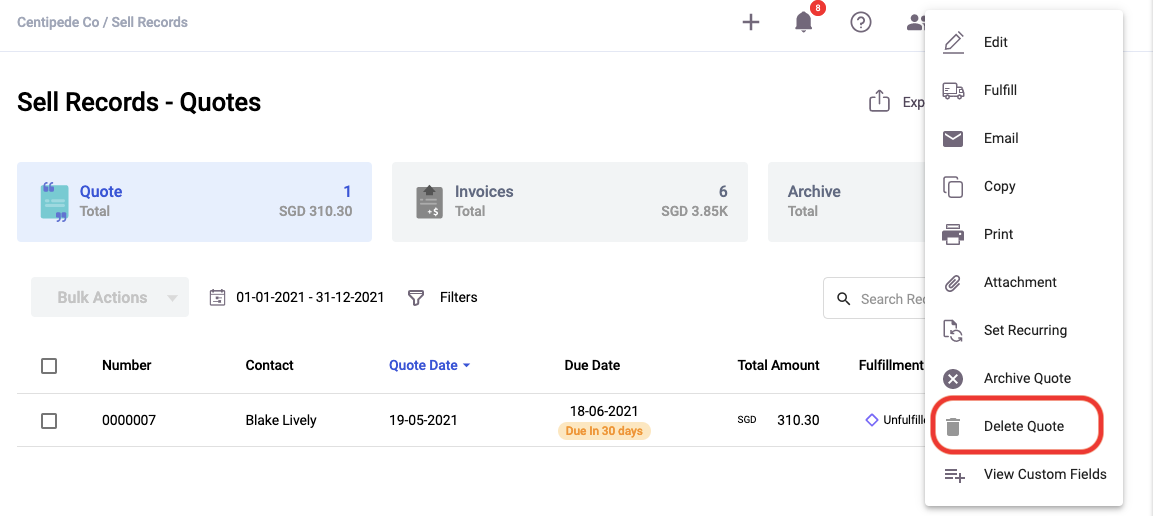 6. Users can also choose to Delete Quote to delete them from the system.