Sometimes, businesses send faulty, broken, and wrong products to their customers. At the end of the day, the customers will have to send the faulty goods back to the sellers.
The sellers will either refund the customers or replace the broken product with a new item.
In Deskera Books, you can create sales return for the quote/invoice document that you have already fulfilled.
Follow the steps as mentioned to create a sales return:
Go to Sell tab on the sidebar menu.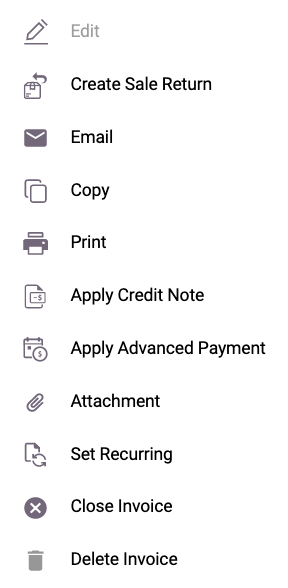 2.  Click on the contextual menu of the quote/invoice that you have already fulfilled.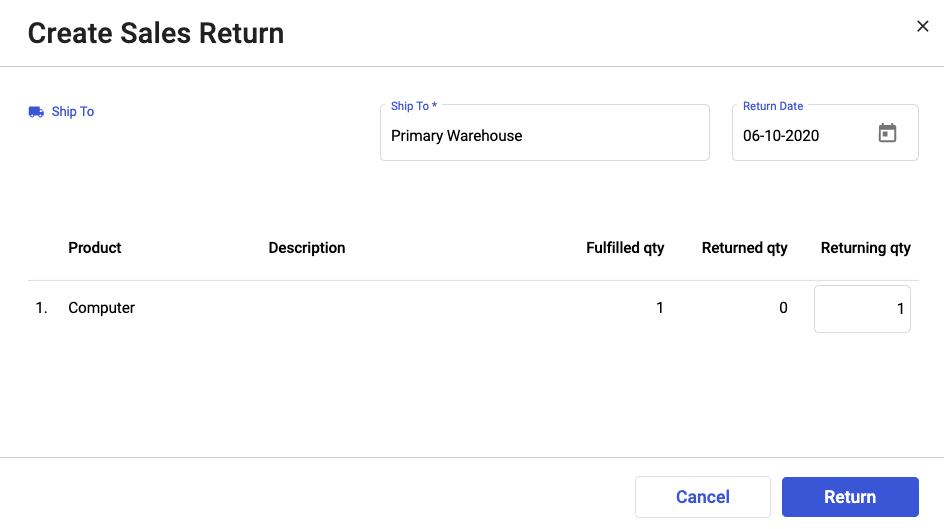 3.  This will open a dialogue box as shown above. Indicate the warehouse that the products will ship to and stored, the return date, and the quantity returned.

4.  Next, click on the Return button.
5.  If you select the direct expense button, the system will direct you to the direct expense page. On the other hand, if you choose to issue a credit note, you will be directed to the credit note page.

6.  Once you have successfully completed the sales return process, go to the Accounting tab to view the journal entry.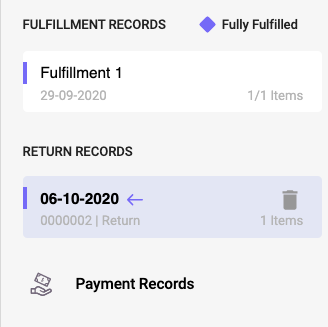 6.  You can view the sales return record on the right-hand side of the page in the respective quote/invoice documents.
7.  To delete the sales return record, hover your mouse next to the return record. You can view the bin icon. Click on the bin icon to remove it.
How can I generate the sales return report?
Go to Reports via the sidebar menu.
Click on the Sales Return Report under Inventory section.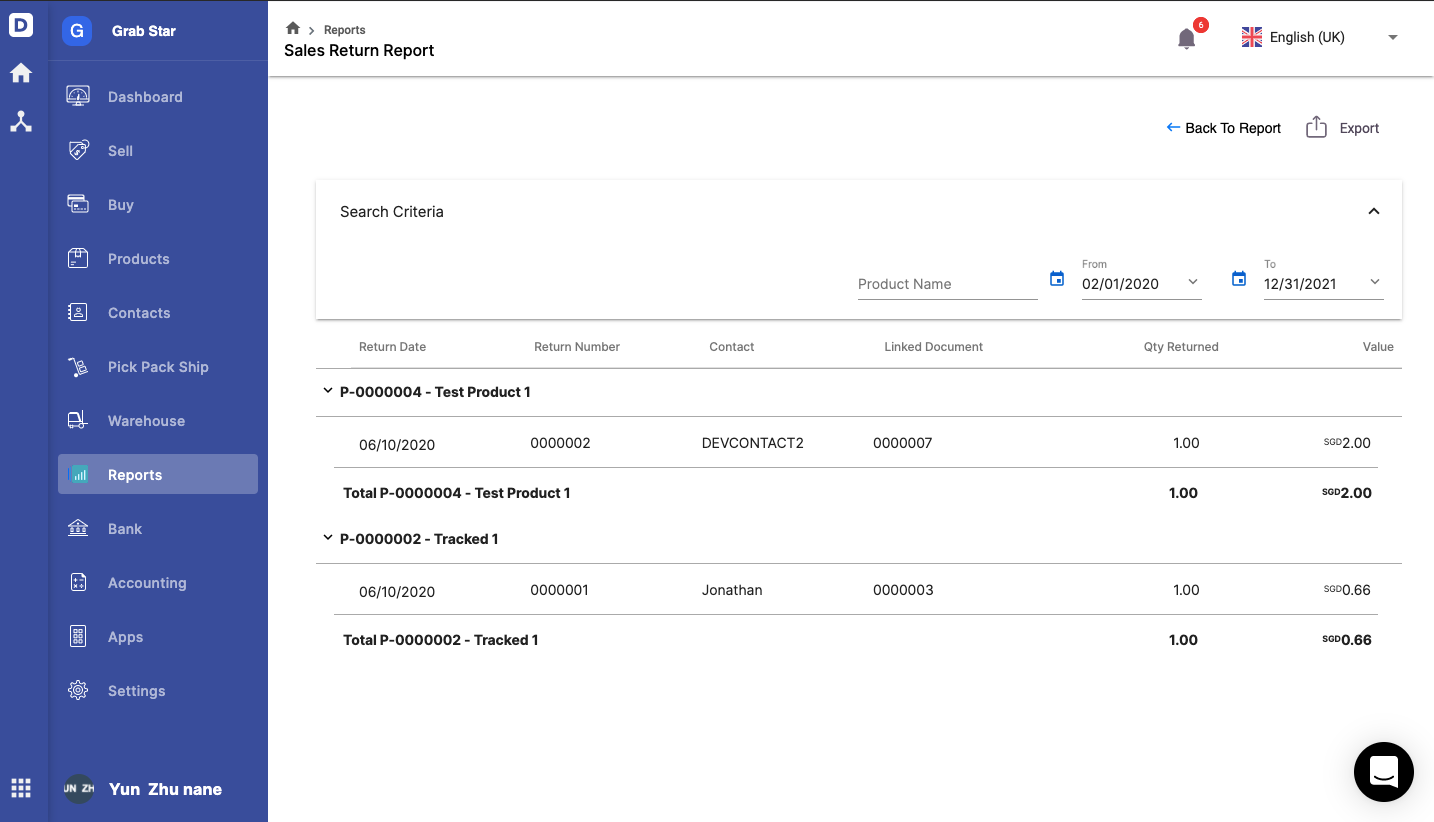 3.   In the Sales Return Report screen, you should be able to view a list of products returned, the associated contacts, linked documents, product's quantity and value returned.
4.  Click on the Export button to download the report in pdf and xls format.
Congratulations! You have successfully created a sales return record in Deskera Books.