Books users can access to their credit note and debit note reports that you have applied in the Invoice and Bill documents.
To view this report, follow the steps stated below:

1. Click on the Report on the sidebar menu.
2. Under the Sales section, select the Credit Notes to generate the report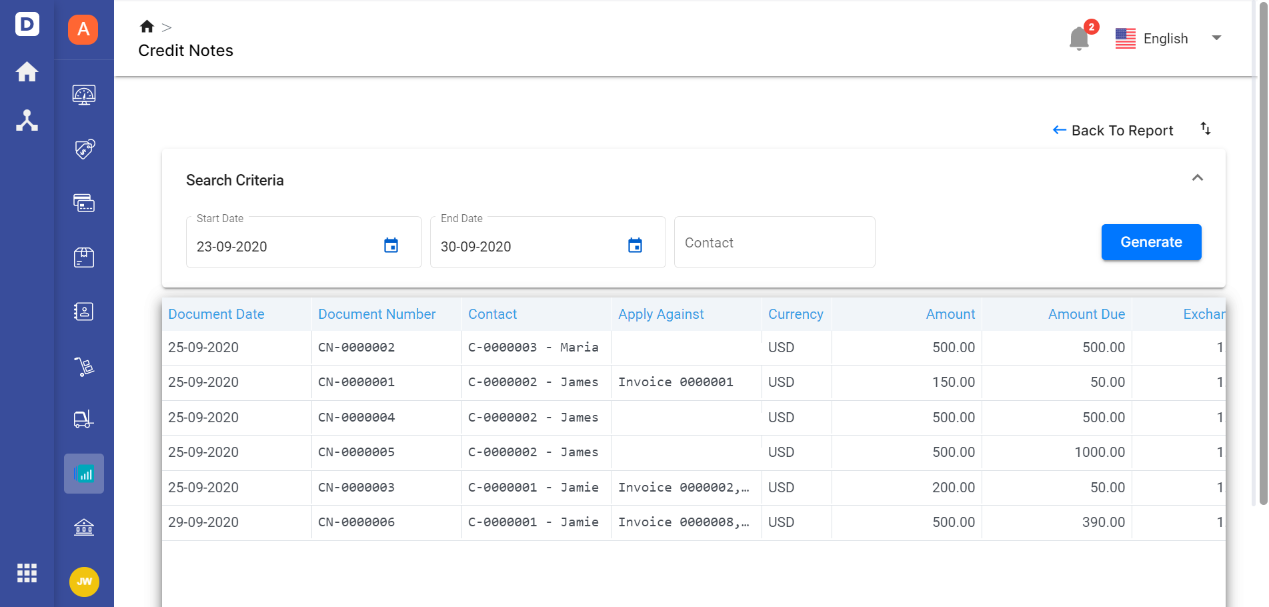 3. Click on the Debit Notes under the Purchase section to generate the report.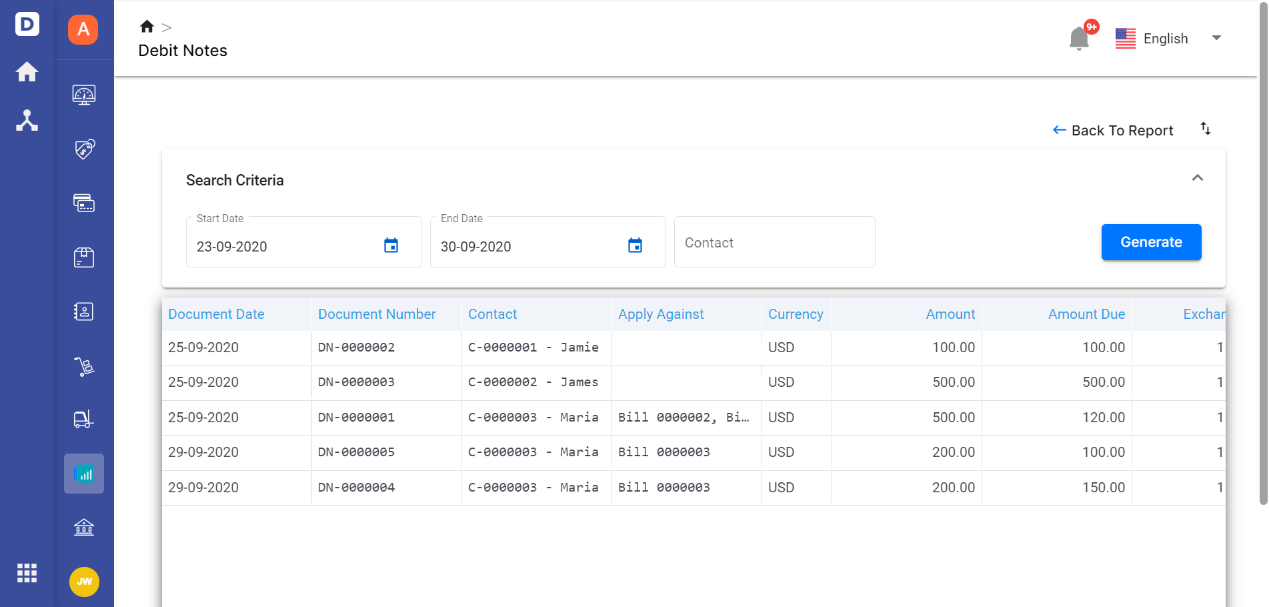 On the Debit Note and Credit Note Report, you can view the document date, document number, contact's name, which document it applies to, currency, amount, the amount due, exchange rate, the amount in base, and memo.
Besides that, users can also search for a specific debit note or credit note via the filters as shown. You can search the record based on the date range and contact name.

If you wish to export the report to your desktop, click on the arrow at the top right. Choose either to export the report as Excel or PDF format.