Payment terms are used by businesses to indicate when they will receive payments from their customers on a predictable schedule.
In Deskera Books, you can view five default payment terms; NET 0, NET 10, NET 15, NET 30, and NET 45.
If your preferred payment term is not reflected here, you can always add a new payment term in the system.
Follow the steps as mentioned below:

In Deskera Books, go to Settings on the sidebar menu.
Select the payment term.
On this page, click on the add payment term.
A dialog box will appear. Enter the name and payment term.
Click on the Save button.
How can I apply the payment term?
To apply the configured payment term, go to Contact Module.
Read through the steps here: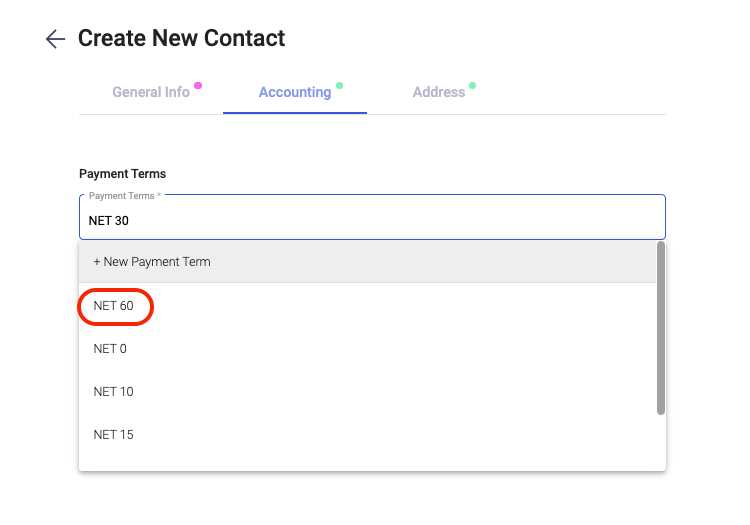 Create a new contact
Under the accounting tab, you can select the configured payment term here.
Also, you can choose to create a new payment term instantly on the Contact page.
Can I edit and delete the payment term?
You cannot edit and delete the default payment in the system.


You can only edit and delete the configured payment term.
When you edit the payment term, the new changes will only be reflected for the creation of new quote/bill/order/invoice.
It won't update the existing quote/bill/order/invoice's payment term.