A Quote serves as an estimation of the price of goods sold to a customer and not a formal request for payment. Typically, Invoices are sent instead to your customer when you would want to request for payment of goods delivered.
On Deskera Books, we allow you to convert Quotes directly into an Invoice for a seamless, hassle-free experience.
To convert a Quote to an Invoice, follow these steps:
Go to the Sell tab on the sidebar menu and select the Quote you wish to convert to an Invoice.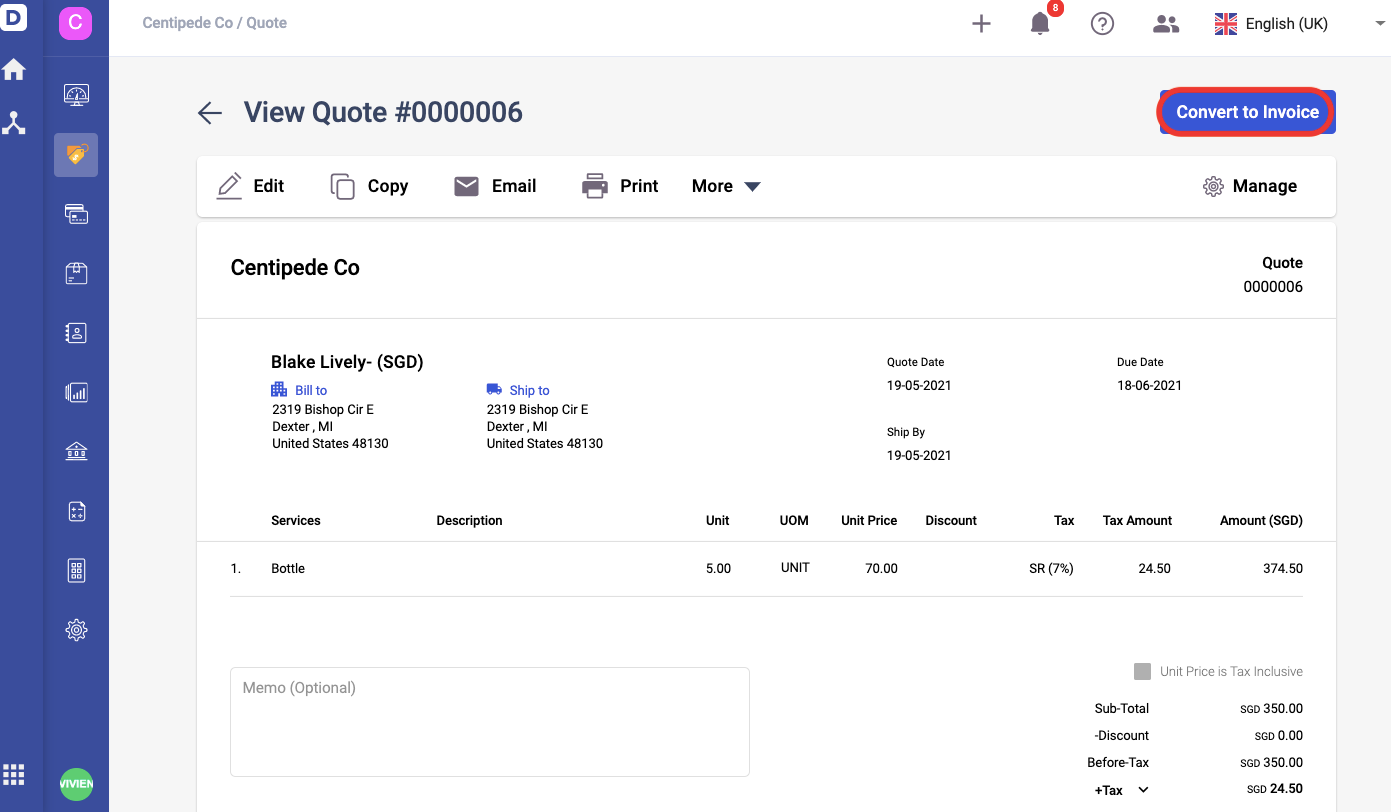 2. On the top right-hand corner, click the Invoice button.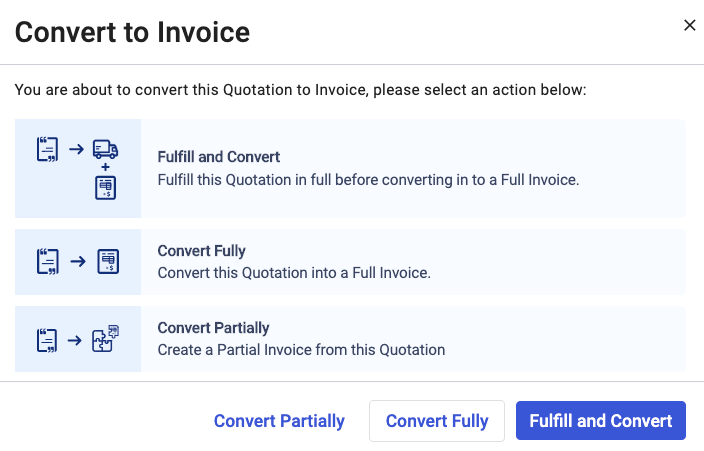 3.  A pop-up will appear above:
Convert Partially: Create partial invoice for this quote document
Convert Fully: This converts the Quote into an Invoice without affecting its fulfillment status. You may update the Fulfillment status later in the invoice window
Fulfill and Convert: This converts the Quote into an Invoice and marks all the products as fulfilled.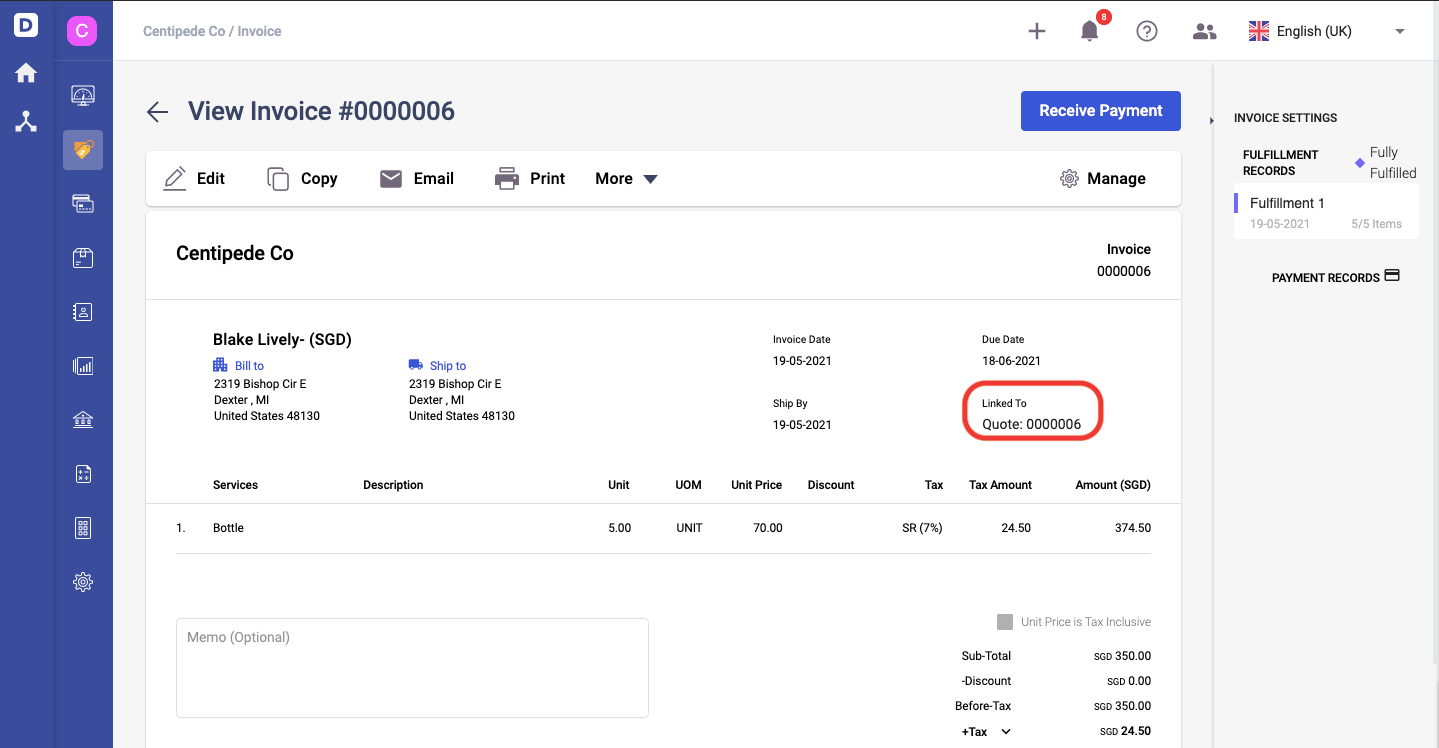 3. This will move your Quote to the Invoices page.

4. Alternatively, you may also convert the Quote to an Invoice by using the Quick Action on the Quotes overview page.
Congratulations! You have successfully converted a Quote to an Invoice!