As the admin of the Deskera Mobile App account, on the Expense Claim dashboard, you'll come across the 'Review Now' button and also the number of claims shown in different modes under the My Claims Report Section.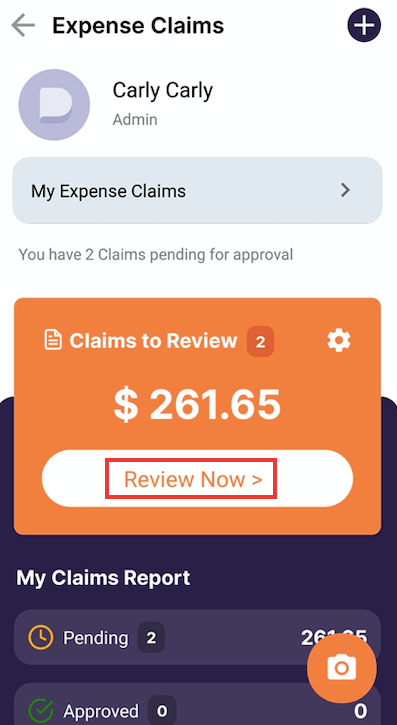 If you are the expense claims admin, you should be able to view the Claims to Review section. The number of claims to review will be shown on the screen as shown above.
The users of the expense claims won't be able to view this section. If you are the admin, click on the Review Now button.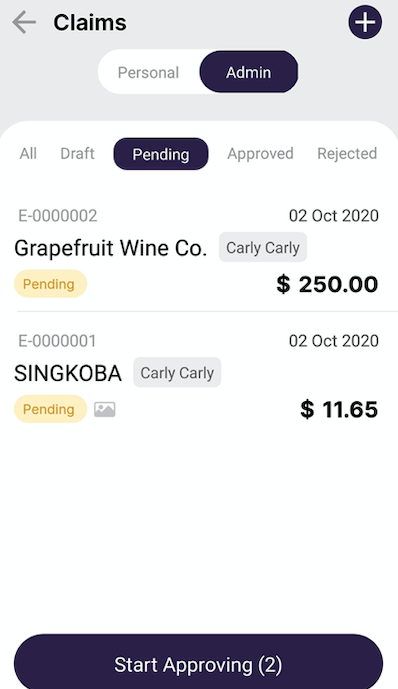 You can change the toggle between personal and admin under the expense claims. If you select the personal claims, it will show you the list of expense claims that you (admin) have submitted.
Under the admin, you will view all the claims submission of all the users in the organization.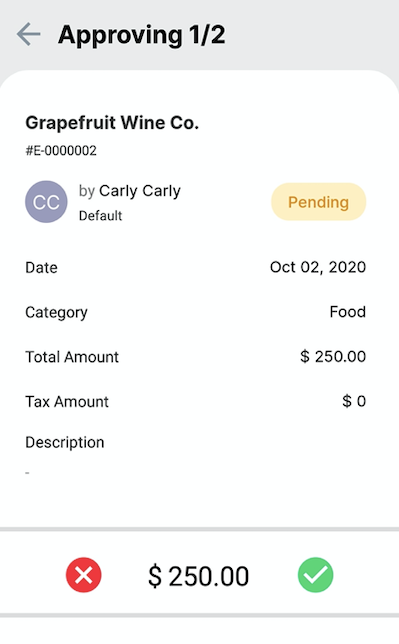 Click on the 'Start Approving' button at the bottom of the page. Next, review all the information submitted by the staff, reject the claims by clicking the X button, and approve the claims by selecting the tick button.
Lastly, on the Expense Claims Dashboard, admins can oversee the number of claims and the amount submitted under the draft, pending, approved, or rejected section. Hence, it's more convenient for the admin to oversee if there are any pending claims to be reviewed.