Manage your Chart of Accounts by understanding the type of accounts you can create. between  account and a bank or cash account
You can create customized accounts that suit your company's needs.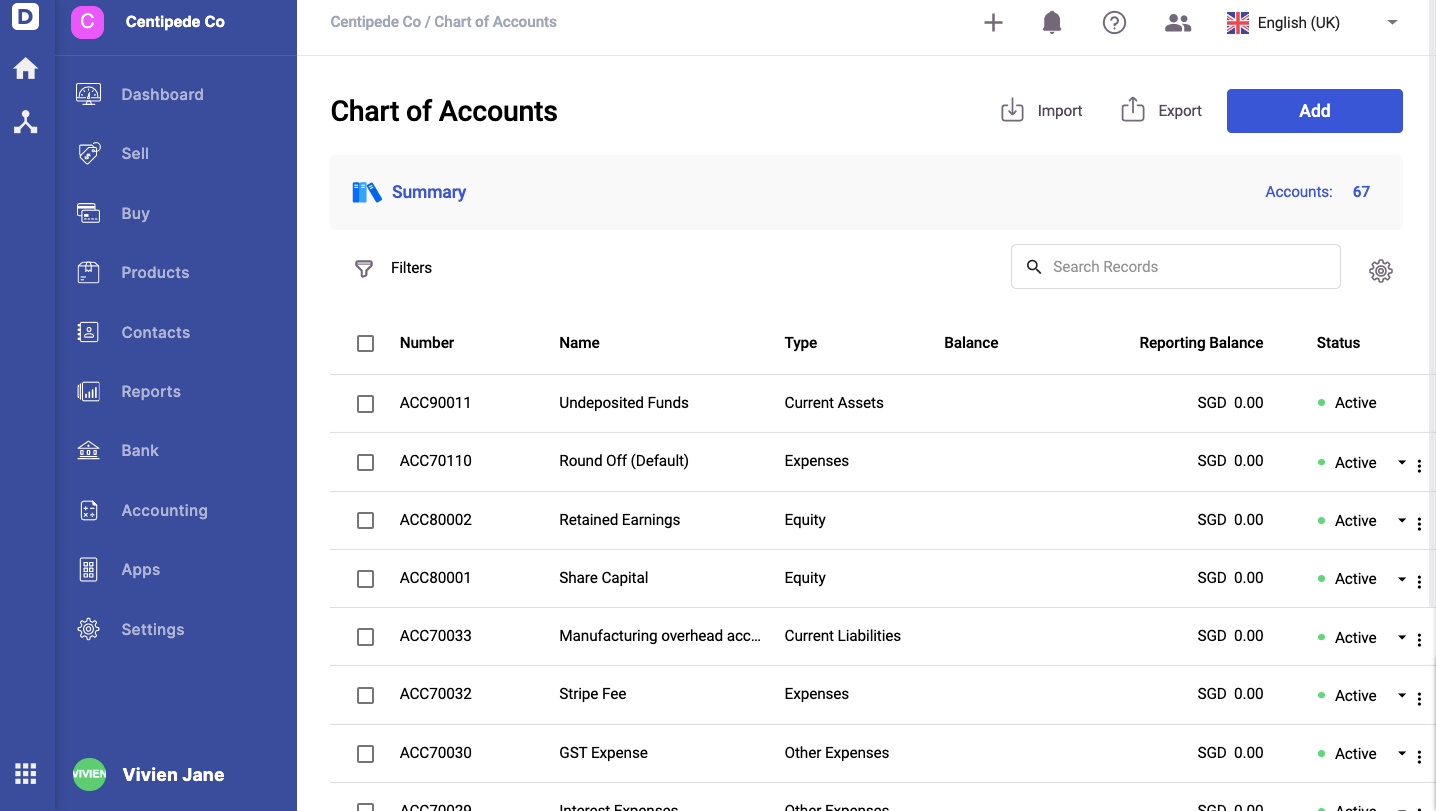 An account can be from any other account types, such as Revenue, Expenses, Assets, Liabilities, or Equity.
Adding a bank or cash account means that you can add any bank account or related cash account whereby your business makes financial transactions.
How to add a new account?
1. Click on "Add" button to add a new cash and bank account in the system. Below window will appear where you need to fill in the required details,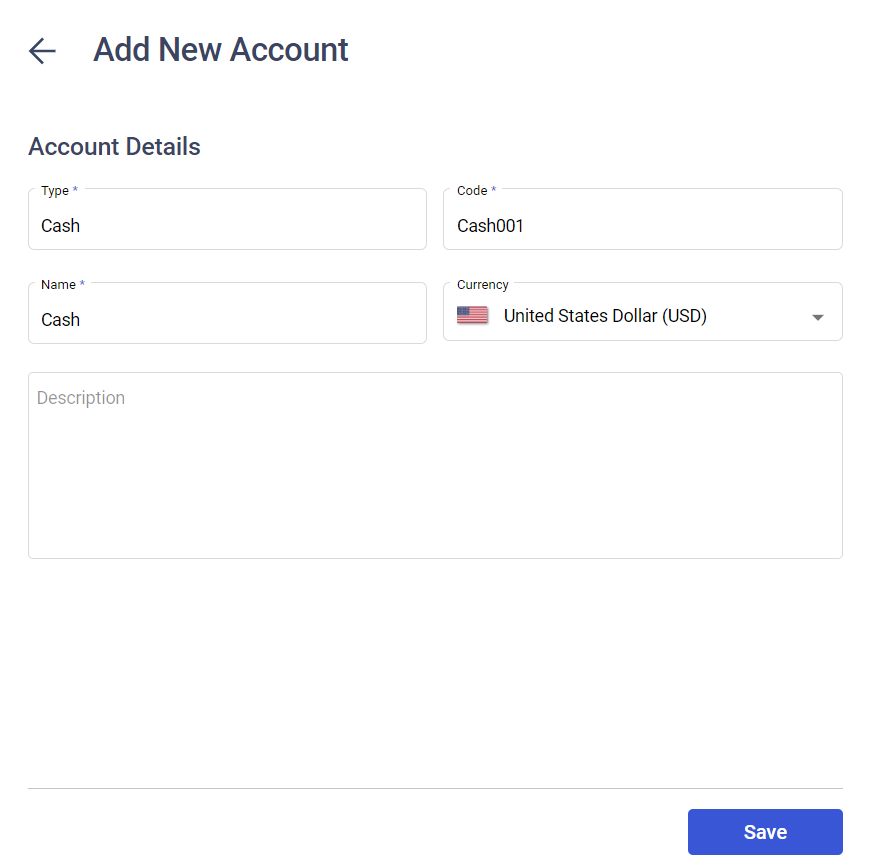 Type: Select the Account Type from the drop down menu
Type - Select the account type from the drop down menu
Code: Mention the account code
Name: Account name
Description: Account Description
Lastly click in the "Save" button for creating a new COA in the system.
How to mark the account as inactive?
If there are accounts that you do not need or use less frequently, you can choose to Deactivate the account.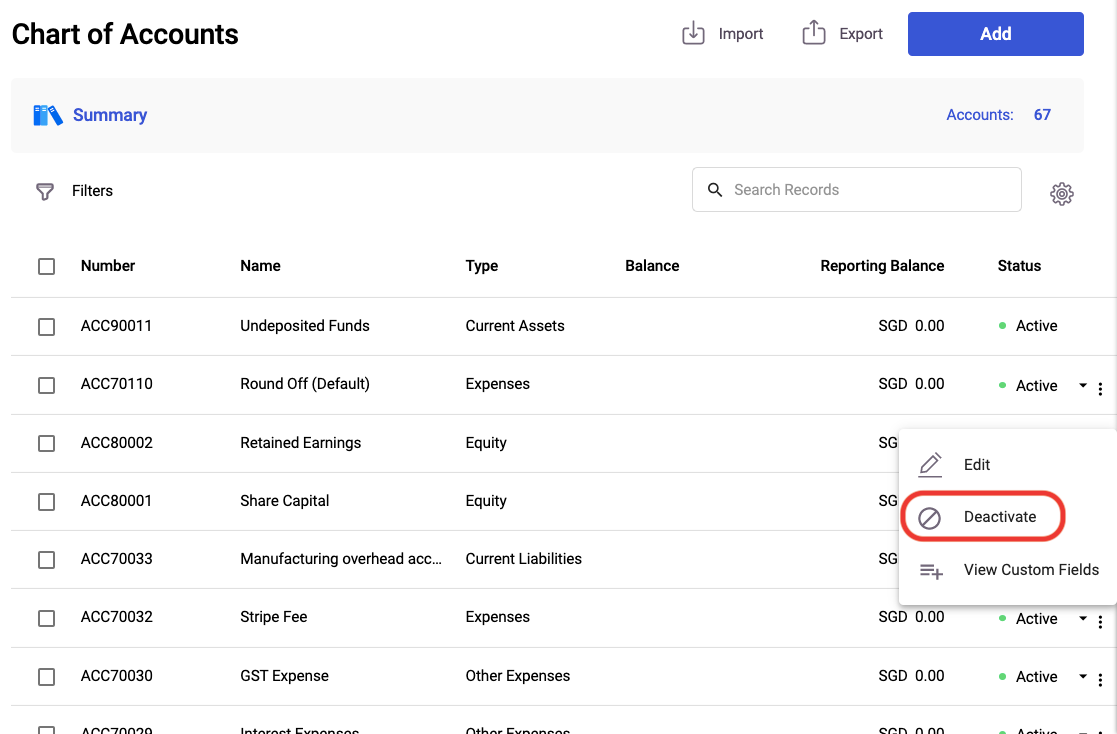 Import COA: You also have an option to bulk import the contacts by clicking on the Import Contacts icon
Export COA: You can also Export contact data in an Excel format by clicking on the Export icon
Summary of COA: You can also view the COA summary like, Total number of account available and Total account balance.
Using your Chart of Accounts, you can start generating your General Ledger.