Partial invoicing enables you to have multiple invoices per sales order.
With Deskera Books, you can create a partial invoice with the following steps:
First of all, click on the Sell tab on the sidebar menu and click on the Quote tab.
To create a new Quote, select the 'Contact' and 'Product' by clicking on the drop-down arrow.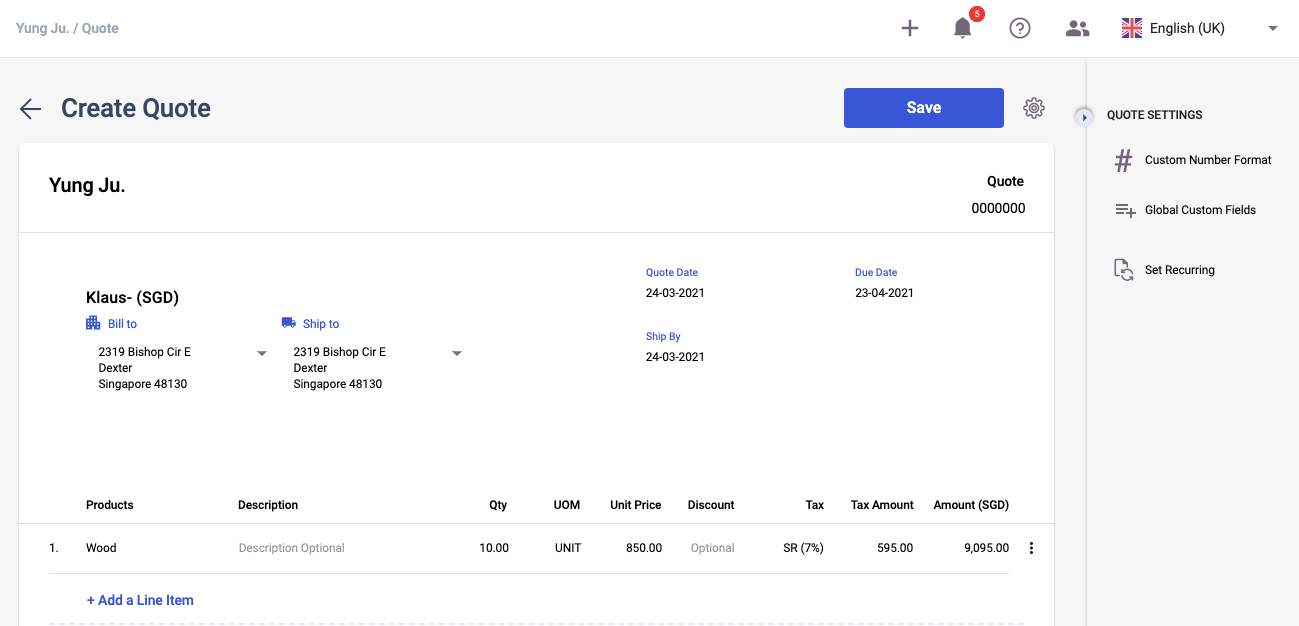 3.  Click on the 'Save' button to save the Quote. Go to the Quote tab to view the list of quotes you've created.

4.  Now, if you want to convert the Quote into a partial invoice, you can do so by clicking on the Convert button;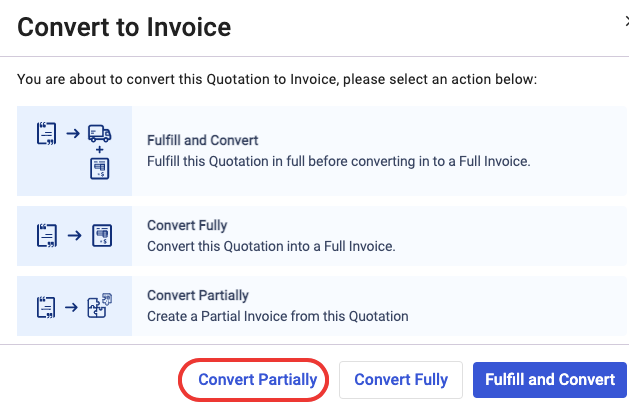 5.  A above popup will appear. You need to select the option convert partially, converting the Quote to partial invoice, and moving it to the invoice page automatically.
6.  Once you have clicked on the Convert Partially button, the system will direct you to the invoice page.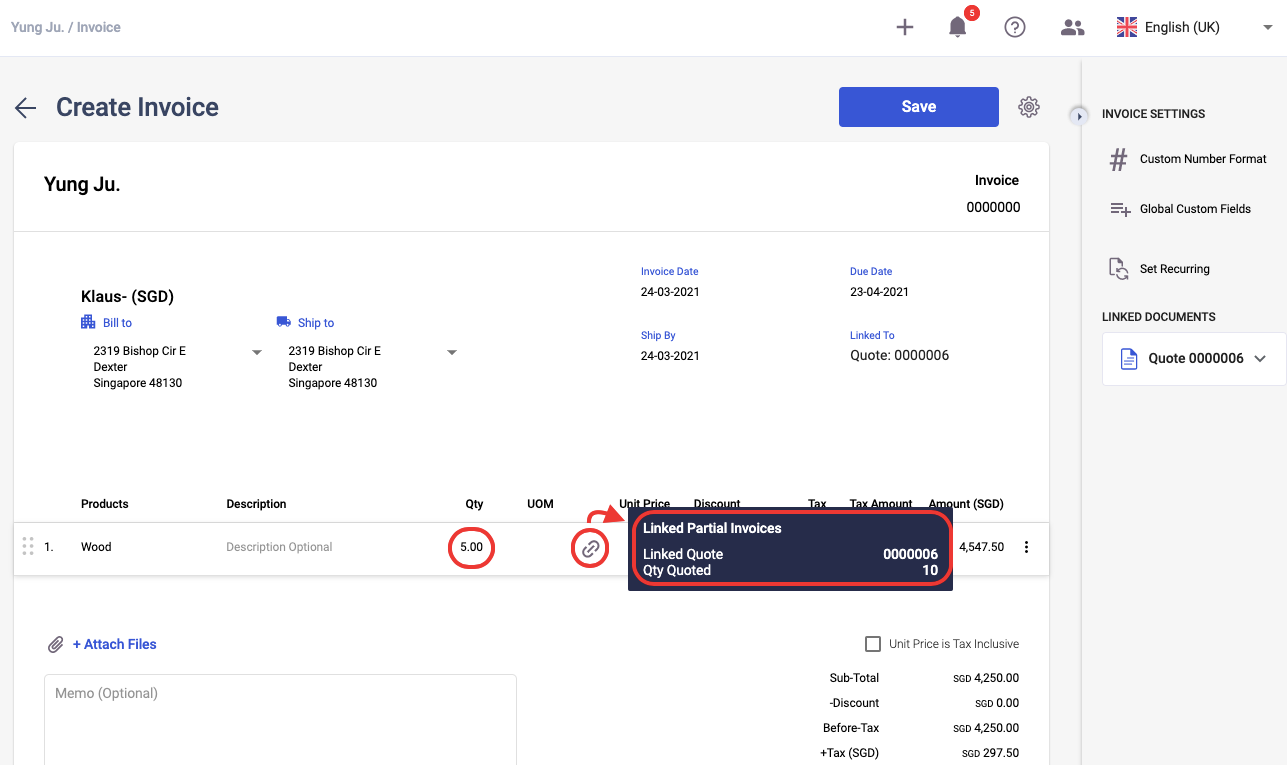 7.  On the invoice page, click on the link icon. You can view the linked quote from the quote tab and the quantity quoted.

8.  Edit the quantity of product line item in this invoice and click on the Save button.

9.  Go back to the Quote tab and click on the Convert tab.
10.  Click the Convert Partially button.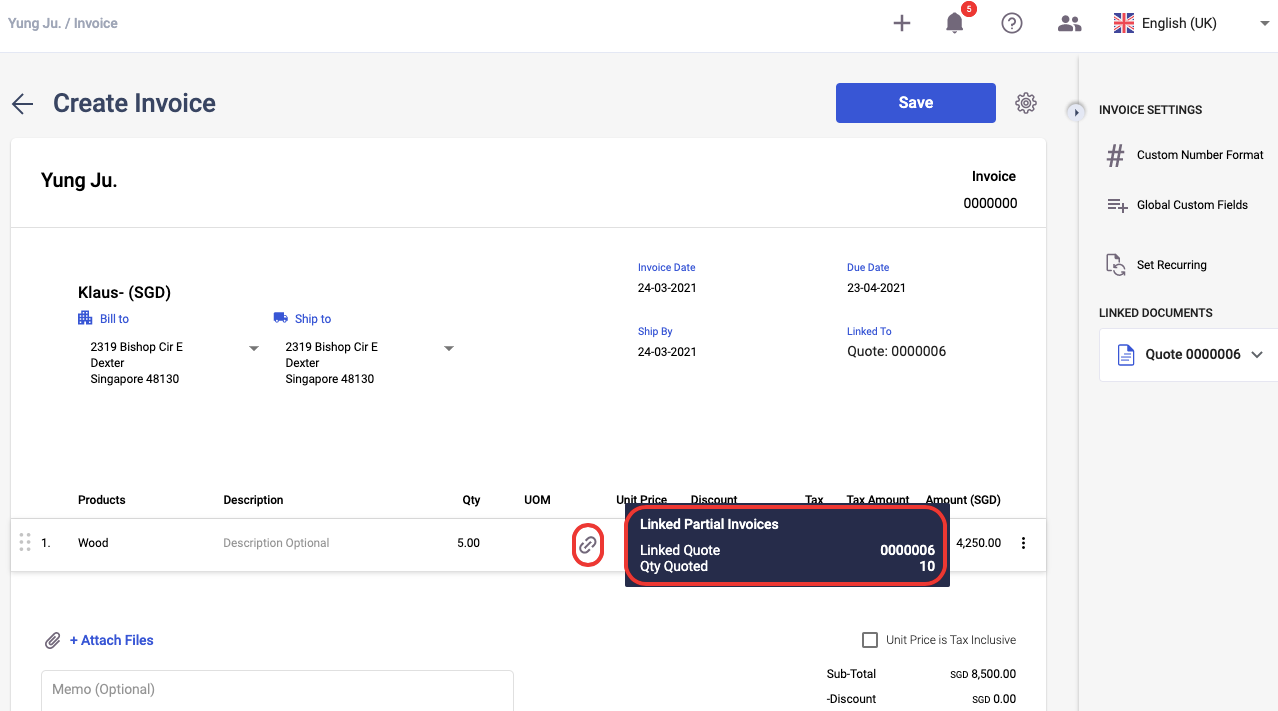 11.  The system will direct you to create a new invoice page linked to the quote. Edit the product's quantity in this partial invoice and click save.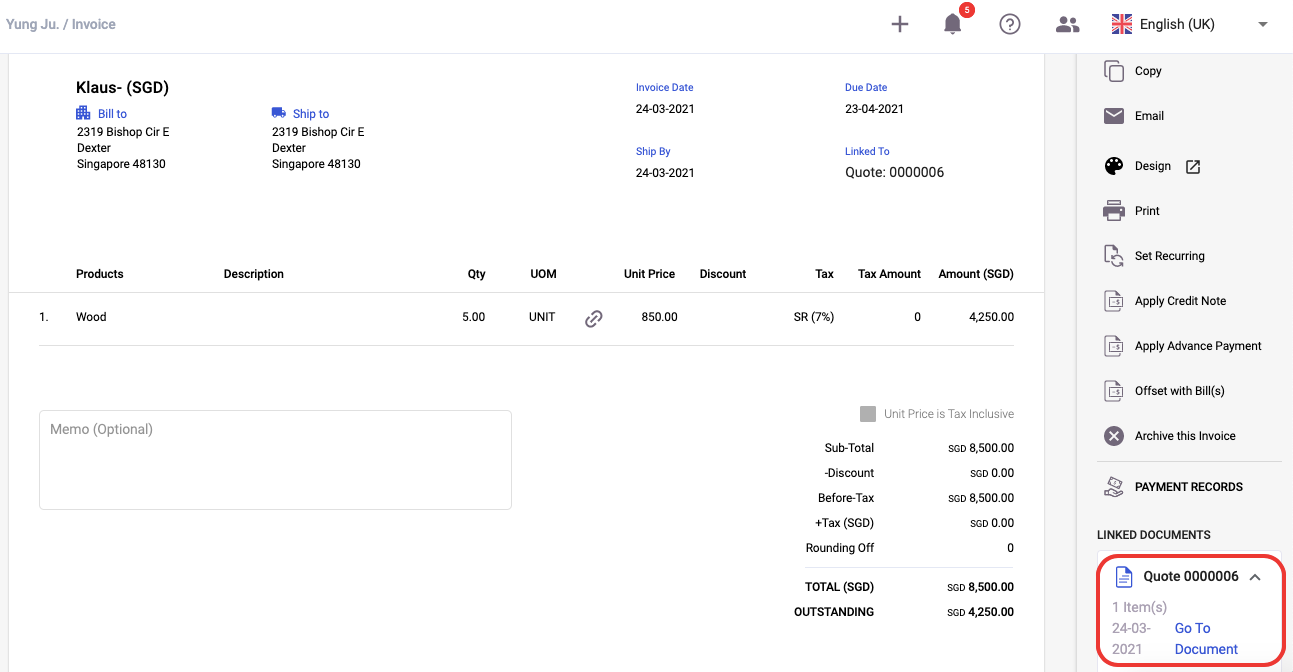 12.  On the right-hand side of the screen, you can view the linked document here. Click on the Go to Document link to direct you to the quote document.

13.  In the invoice summary list, you can view multiple invoices linked to the quote from the quote tab.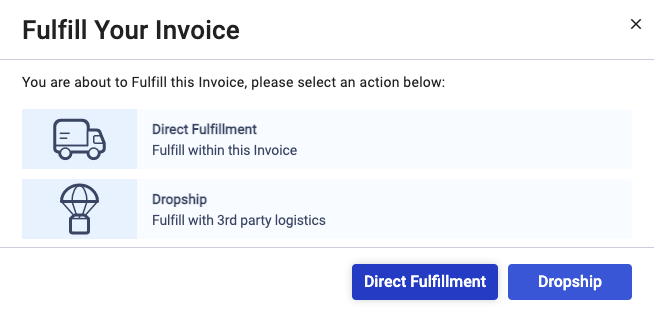 14.  Click on the partial invoice's three-dot and select Fulfillment. Next, select the Direct Fulfilment button.
15.  Indicate the quantity of product to commit and click Fulfill button.

16.  Once you have fulfilled all the partial invoices, the quote linked to these partial invoices will be removed from the Quote tab.