During the financial year end and you'd like to close your books on Deskera Books, you can follow the step-by-step guide below.
Refer to the steps below to close your books:
Login to your Deskera account.
Click on Switch To button at the bottom left of the screen.
Select Deskera Books+.
This action will direct you to Deskera Books+ Main Dashboard.
On Deskera Books+ Main Dashboard, click on Accounting tab via the sidebar menu.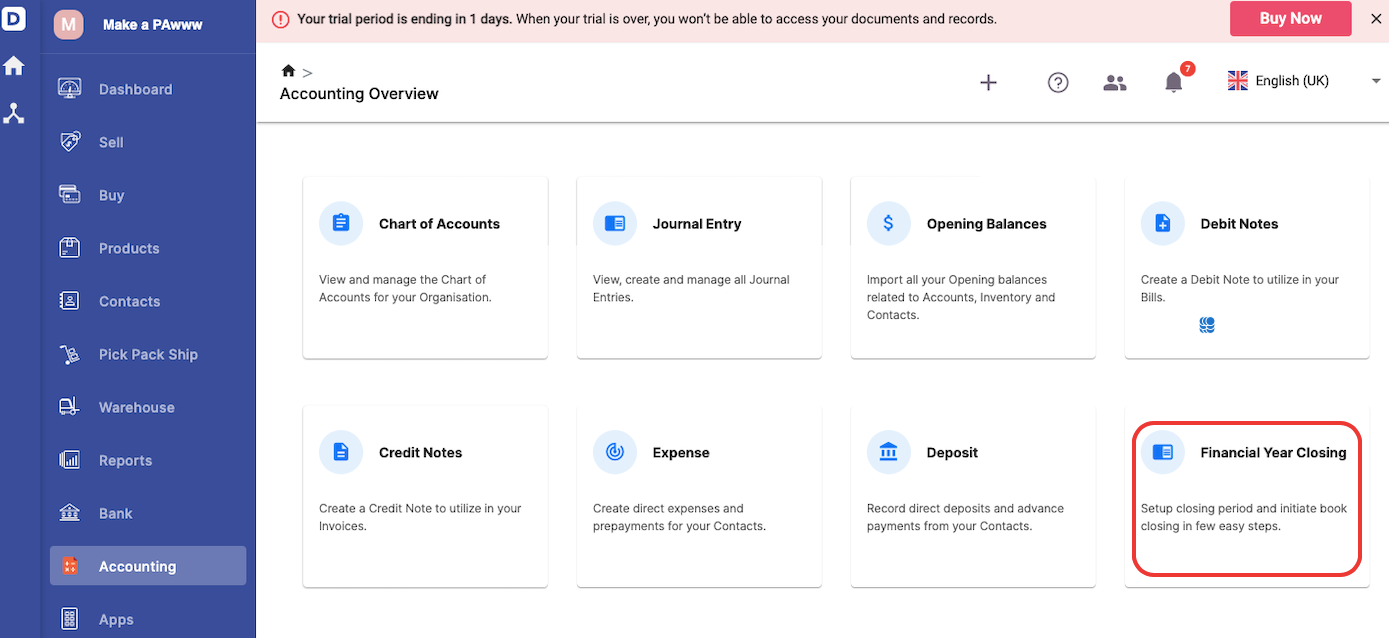 6. Click on the Financial Year Closing option.

7. Click on the setting icon at the top right to configure the closing frequency.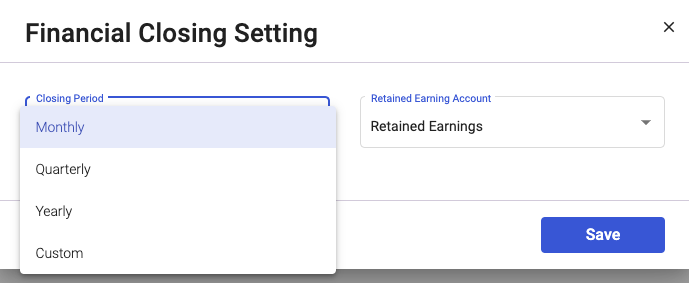 8. Choose the closing period and the retained earning account. Click on the Save button.
Note: Once you save the closing period frequency, you cannot edit it anymore.

9. Next, click on the close period.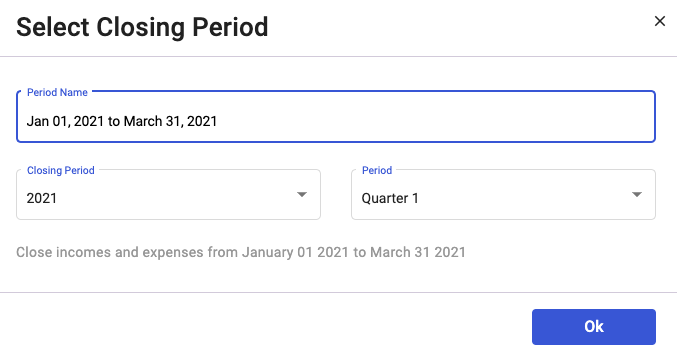 10. A pop-up will appear. Indicate the period name, the year of closing period, and the period. Click Ok button.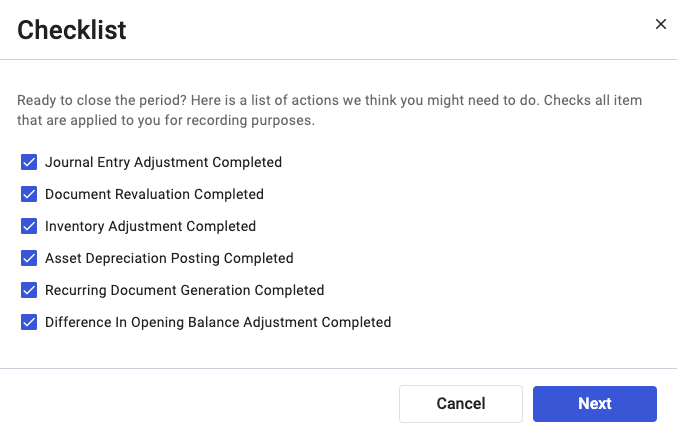 11. Next, enable the checklist to close your books for the items stated above for recording purposes. Click Next.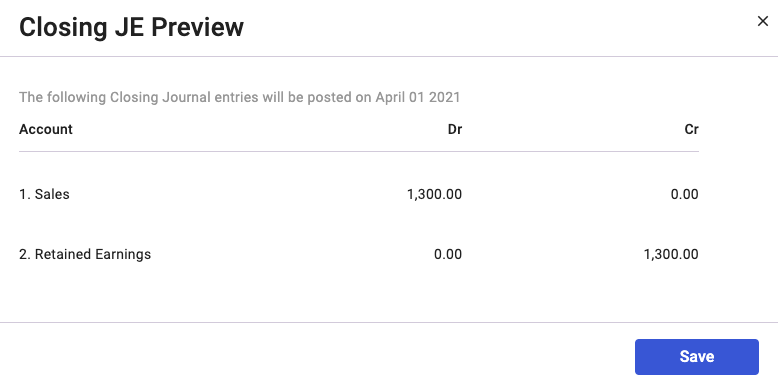 12. You should be able to preview the journal entry entries for books' closing as per the period indicated. Click Save.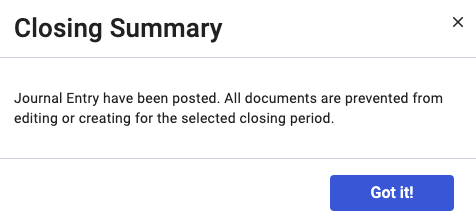 13. Once you have closed the books, please note that all the transactions and documents are locked. You cannot edit, create or delete the transactions or documents in the closing period. Click Got it button to proceed.

14. You should be able to view books' closing record on the Financial Year Closing Log.

15. Go to Accounting >> Journal Entry to view the entry posting for the financial year closing.
Can I delete the closing period?
Yes, you can delete the closing period saved in the system.

Click on the three dots of the respective closing period.
Select the Delete button to remove the closing period from the system.
Do note that after you delete the closing period, it will reverse the journal entry posting as well. All the documents and transactions created within the closing period will be unlocked.