As your business grows and you're hiring more employees, you will need to segregate them into different teams to manage and track their performance more efficiently.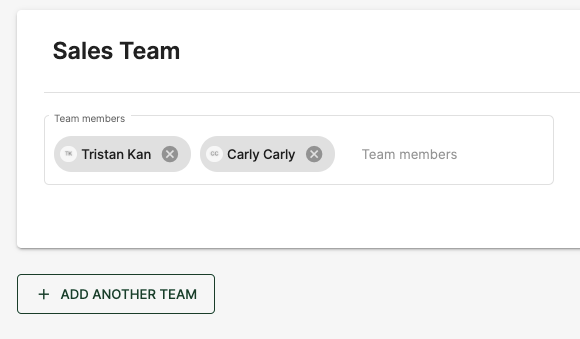 You can organize your users into different groups to get a better insight into how well each team is doing. To create a team, follow the steps as stated below:
Click on the Settings icon on the left side of the main menu, select the option "Team Setting".
Next, click the +Add Team button.
In the add new team page, give your team a name.
Add users to the team. Click on the team members box and you will see all the members you added to Deskera CRM in the user setting.
Select the member and click on the add button.
Repeat the process from no.4 to no.5 to add more users.
Once you are done, click on the Save button.
Lastly, you should be able to view the new team on the Team Summary List.
If you wish to add more users to the teams that you have created, you can click on the Quick Team Assignment.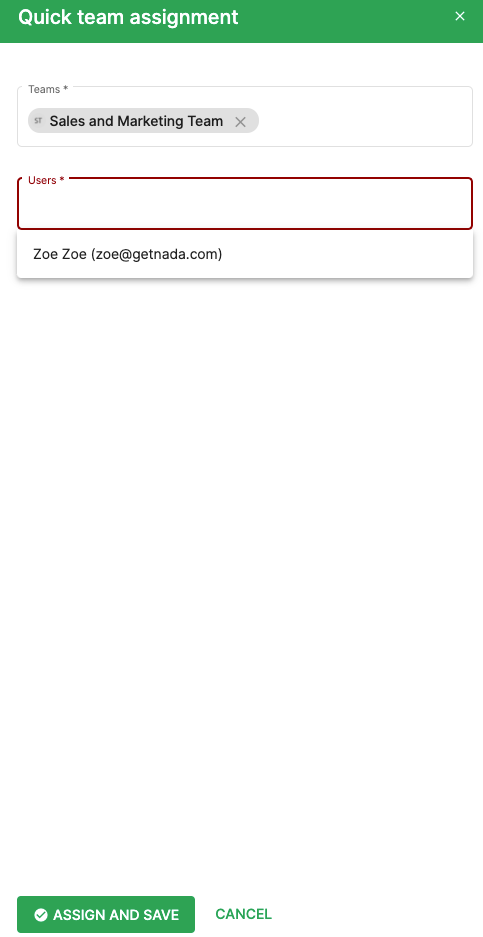 By clicking this will open a dialog box where you can assign more users to the teams you have created instantly. Once done, click on the Assign and Save button. The new members added to the team will automatically be updated.