Different countries have different types of tax regulations and ruling. Using the Deskera Books system, users can add a new type of tax that is relevant to their own country. Hence, Deskera Books software has a ubiquitous functionality that can be used by everyone.
Follow the steps mentioned below to create a new type of tax:
Go to 'Settings' on the sidebar menu.
Click on the 'Tax' tab >> Select the 'Add Tax' button on the top right of the page.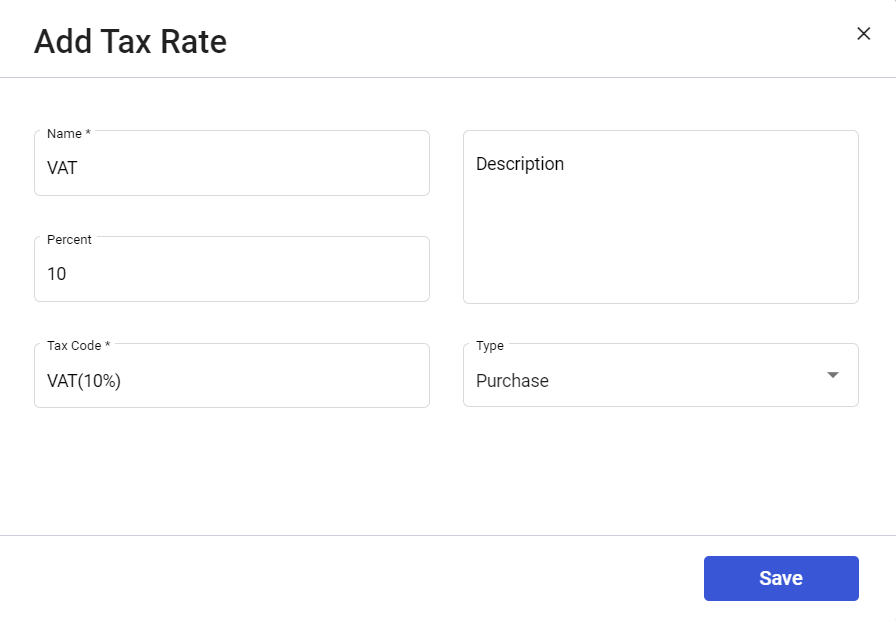 3. A pop-up will appear and fill in the specific fields:
Tax Name
Description
Tax percentage
Tax code
Type; choose from both, purchases or sales.
4. Click on the 'Save' button.

Once you've created the new tax, it will be shown in the tax rate Summary List. Whenever you're creating a product, you'll see the new tax rate in the tax column right after clicking the drop-down arrow. The new tax will only appear depending on the module that you categorize them into; Purchase Module, Sales Module or both.


To delete the tax you've created, click on the bin icon on the top right of the page. Click on the eye icon to choose to activate or deactivate the tax.
Congratulation! Finally, you've successfully created a new type of tax in the system.