You can integrate your Microsoft 365 account with Deskera CRM by a few simple steps.
Follow the steps mentioned below:
Login to Deskera account
Once you have logged-in, click on the Switch To button at the bottom left of the screen.
Next, click Deskera CRM.
This action will direct you to Deskera CRM Dashboard
On Deskera CRM Dashboard, click on Settings via the sidebar menu >> click on Integrations.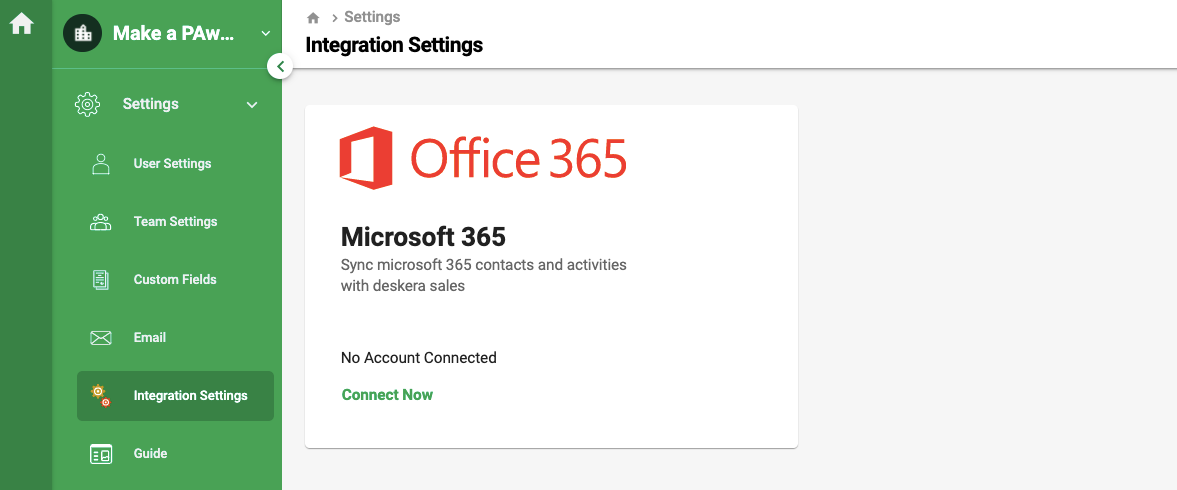 6. Click on the Connect Now button.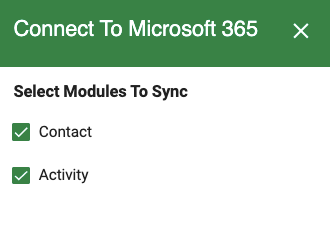 7. A slider will appear on the right hand side screen. Enable the modules to sync Contact and Activity details from Microsoft 365 to Deskera CRM. Select Connect.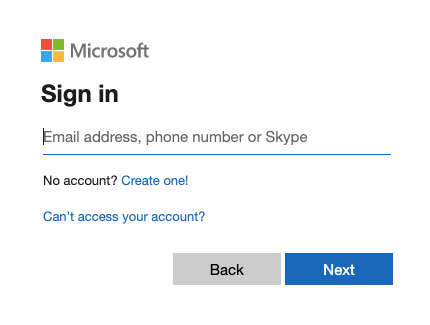 8. Enter your Microsoft 365 account credential. Select Next.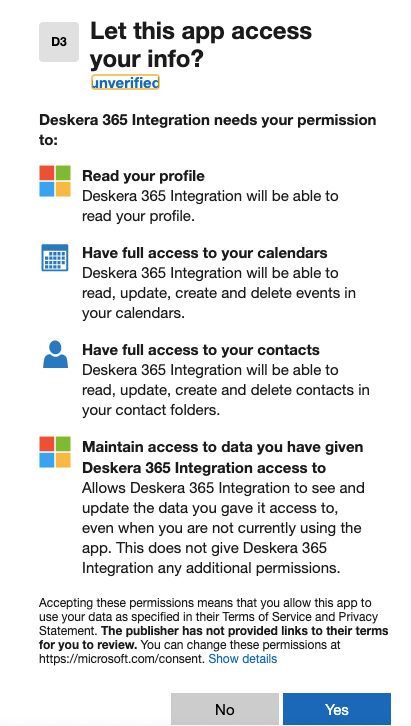 9. Allow Deskera app to access to your information on Microsoft 365 by clicking on the Yes button.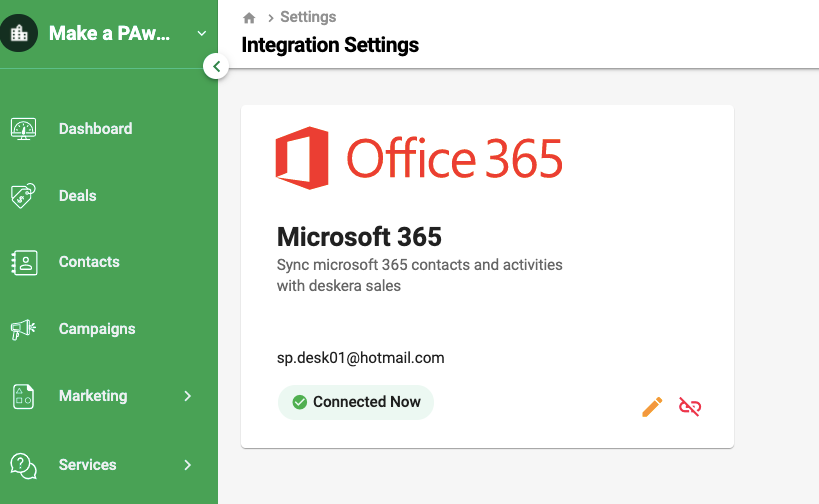 10. Deskera CRM will show that your Deskera CRM account is successfully connected to Microsoft 365 - with the connected now button as the indicator.
11. You can edit the data synchronization and disconnect from your Microsoft 365 account by clicking on the icon on the card's bottom right.


12. Now go to Contact Module in Deskera CRM. You can view the contact details sync from your Microsoft 365 account.
13. Next, go to Activities tab via the sidebar menu on Deskera CRM. Click on the Sync activity button at the top right screen.

14. Review the account connected to Microsoft 365. Click Next.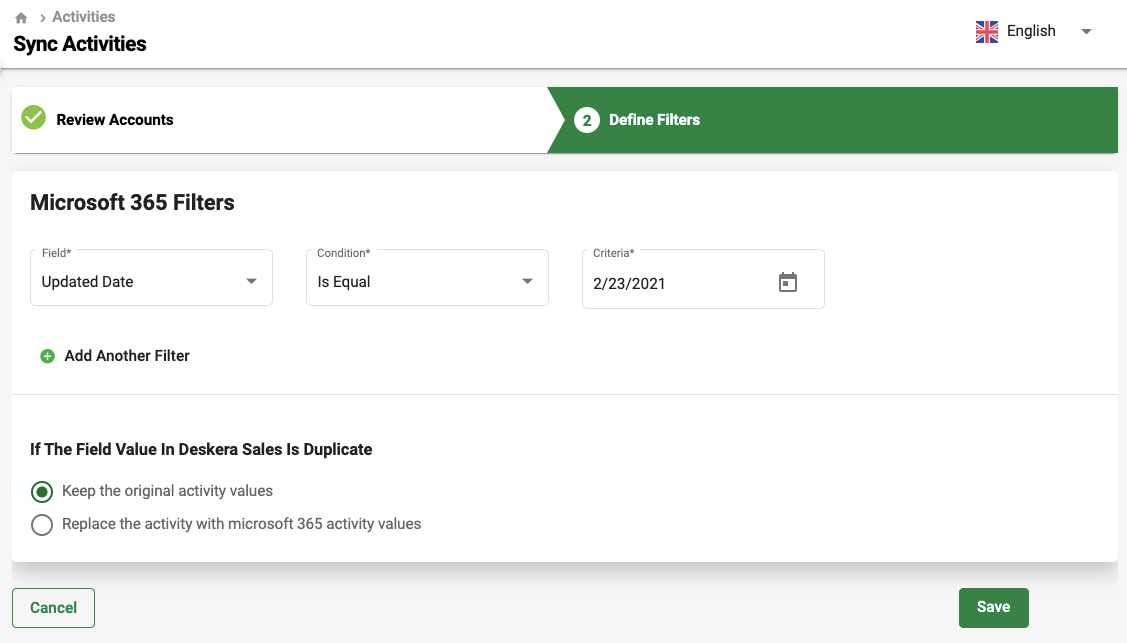 15. In the following stage, define the filters. Here you can set the filter based on the conditions shown above. Click Save.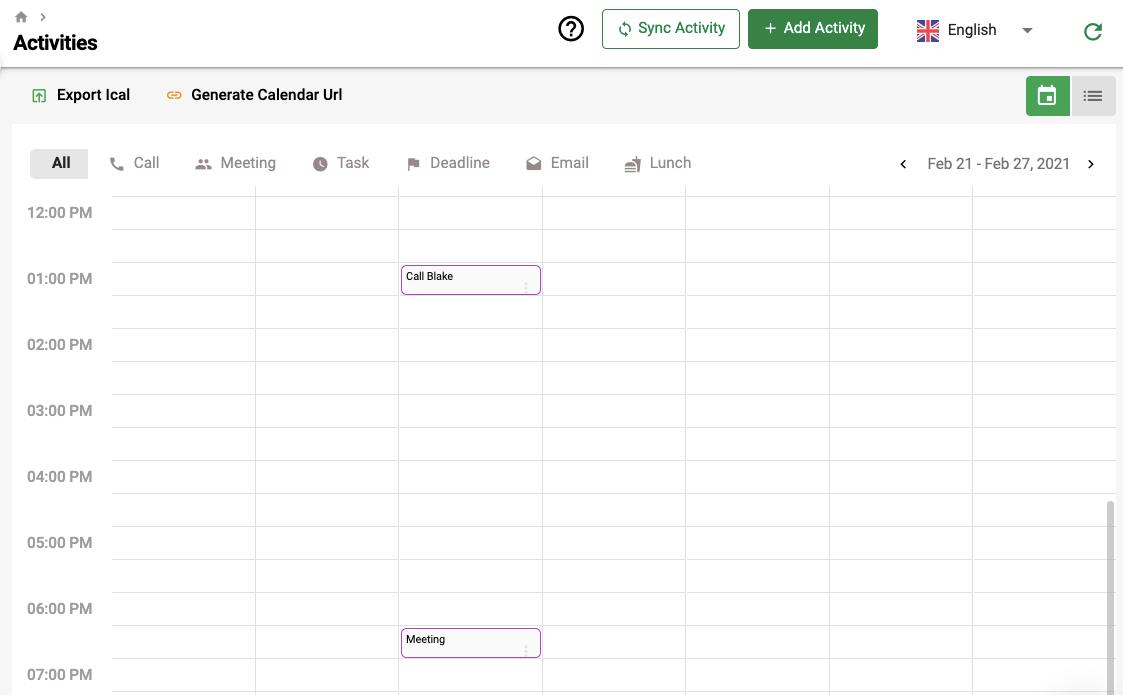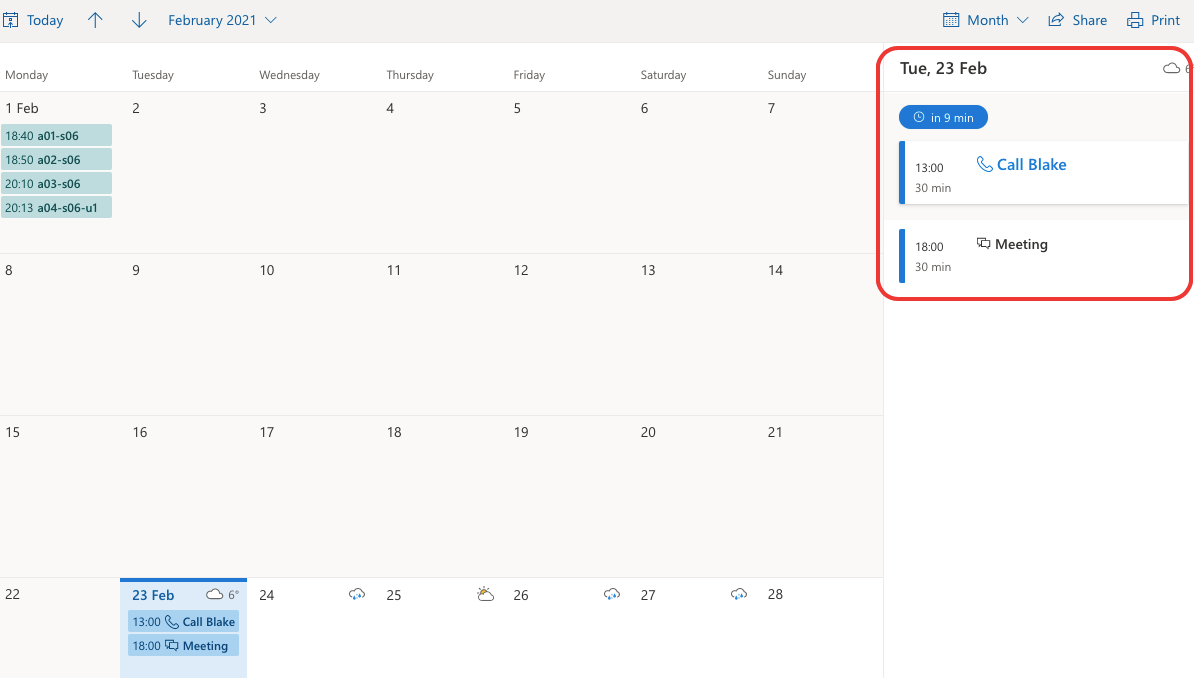 16. On Deskera CRM' activity tab, you can view your scheduled activities from Microsoft 365 reflected here, as per the condition set earlier.