Yes, you can import some of your data from your previous software by updating the details in the spreadsheet available on Deskera Books. Deskera users are allowed to transfer the opening balance of their accounts, products, and contacts to our system.
1. Go to the Accounting tab on the sidebar menu >> Click on Opening Balance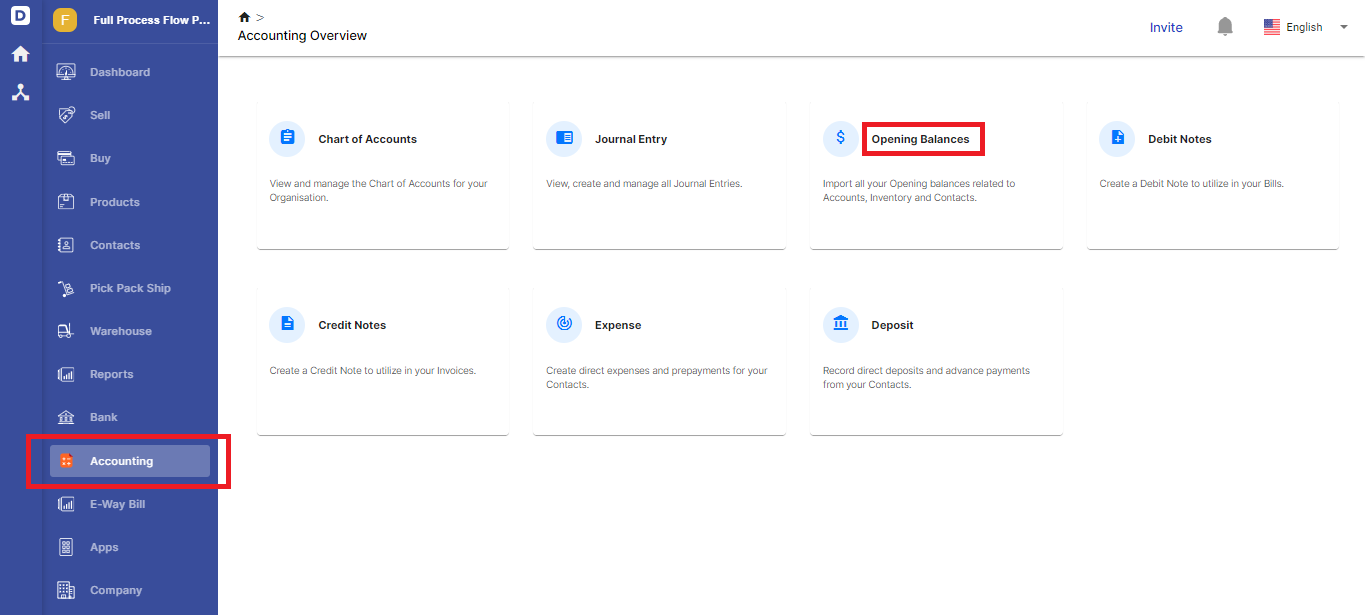 You will see three different tabs on the page:
Accounts
Inventory
Contacts: Can choose to import both opening sales invoices and opening bills
In the respective tab, click on the import button.

Click to download Sample File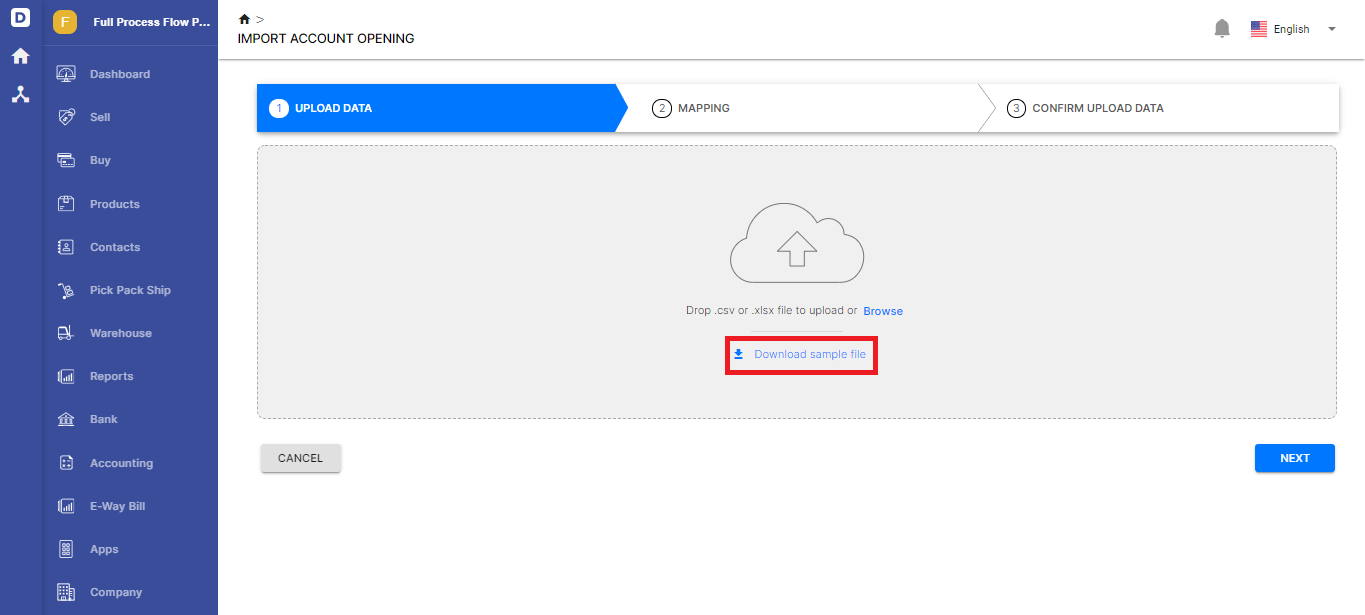 Once you have downloaded the excel sheet, fill in the specific fields in the excel sheet.
Once done, save the file in .xlsx/ .csv format. It's recommended that you import the data not more than 1500 records at a time.
Click on the browse link to upload the file >> Click Next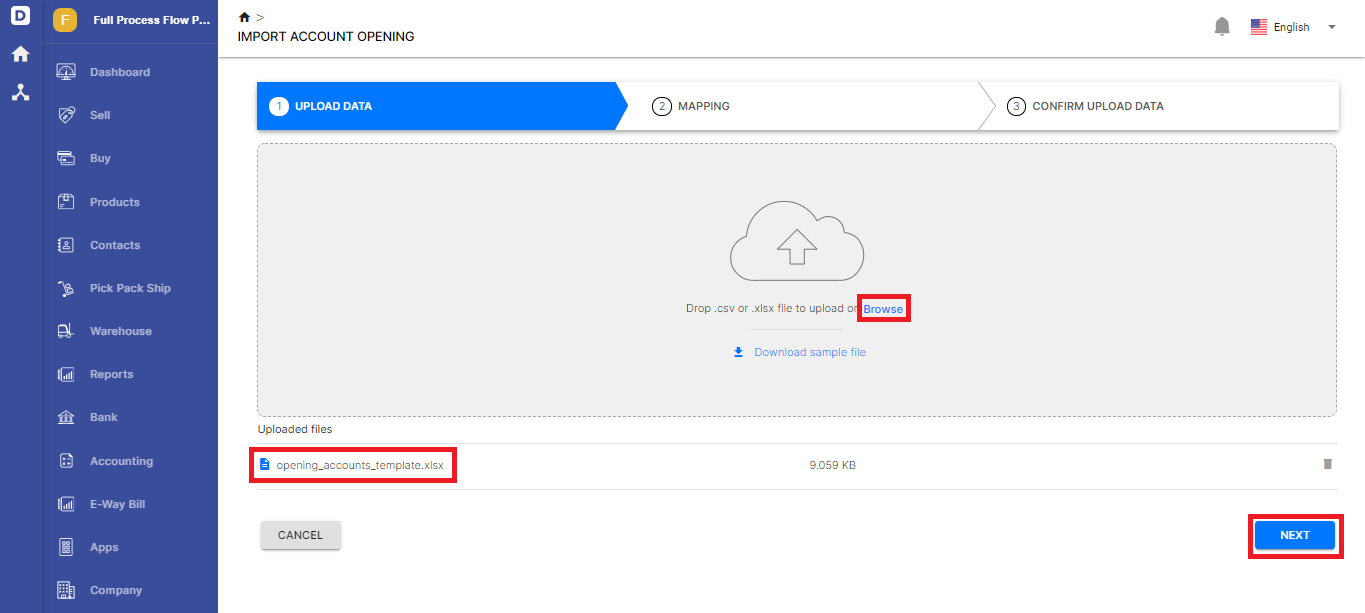 Check through the headers shown and ensure that they are mapped correctly to the appropriate fields >> Click Next.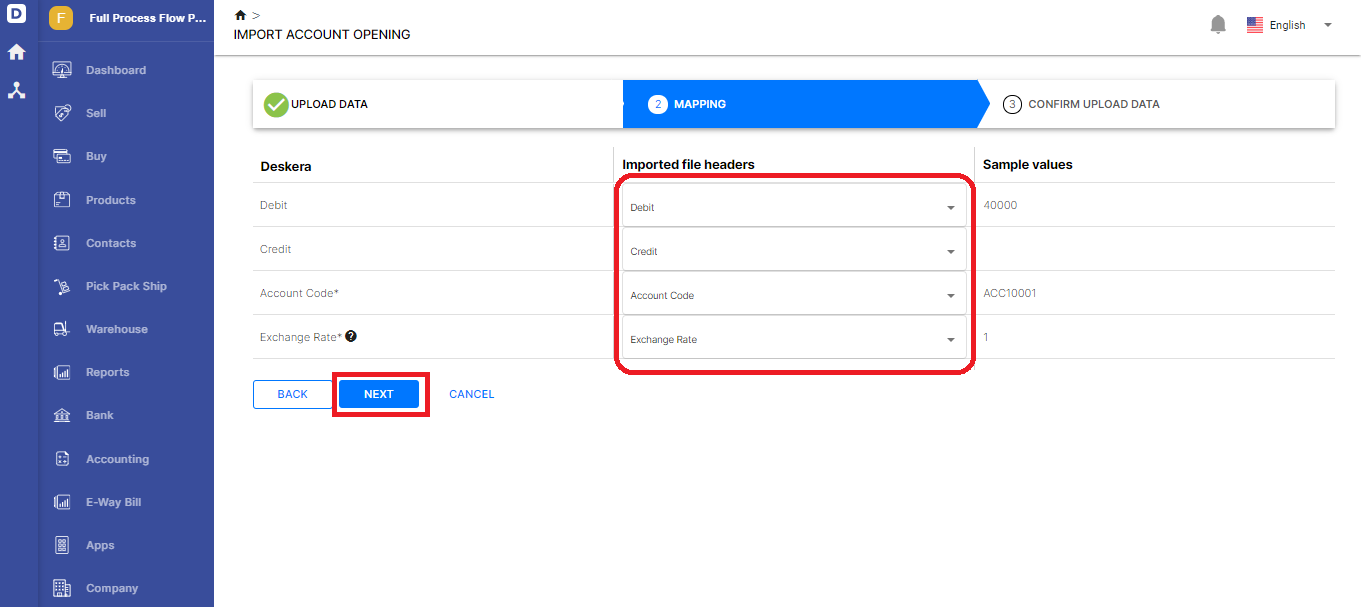 In the Confirm Import page, you are allowed to review and make any last changes to your import file before proceeding. Any fields that have an invalid entry will be highlighted in red.
Click on the cell to make any necessary adjustments >> Click Import.