You can create a new contact by clicking on the "Contact" icon under the Business Module on the main dashboard on Deskera Mobile App.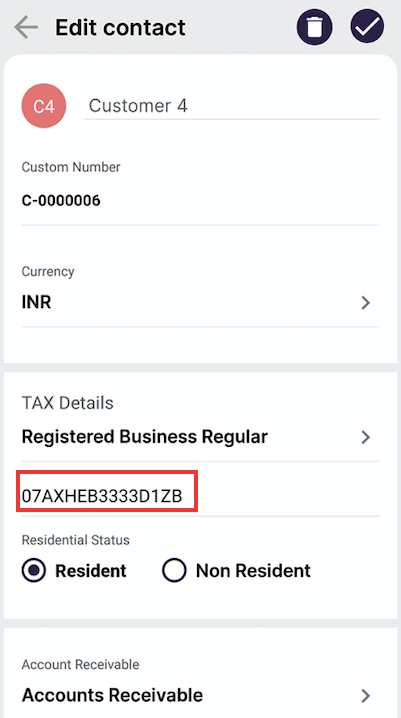 In the Contact's page, click on the icon "+" at the page's top right. Fill in the fields related to the Contact such as:
The Contact's name
The country
Select any Account Receivable linked to the Contact
Select any Account Payable linked to the Contact
Contact's GSTIN Details: The business type and GSTIN number
Contact's billing and shipping address
Once done, click on the 'Save' button. Now the Contact has been successfully created, and you can see the details after you click on the "contact" located under the business module.
Take note to indicate the correct billing and shipping address as it will affect the computation of GST.