Adding users to the Deskera CRM system is very simple. If you have new employees joining the company, and you wish to give them access to your CRM system, you can add them to the system.
You will be an Admin by default if you are the first user of the system, and your name will appear in the user list.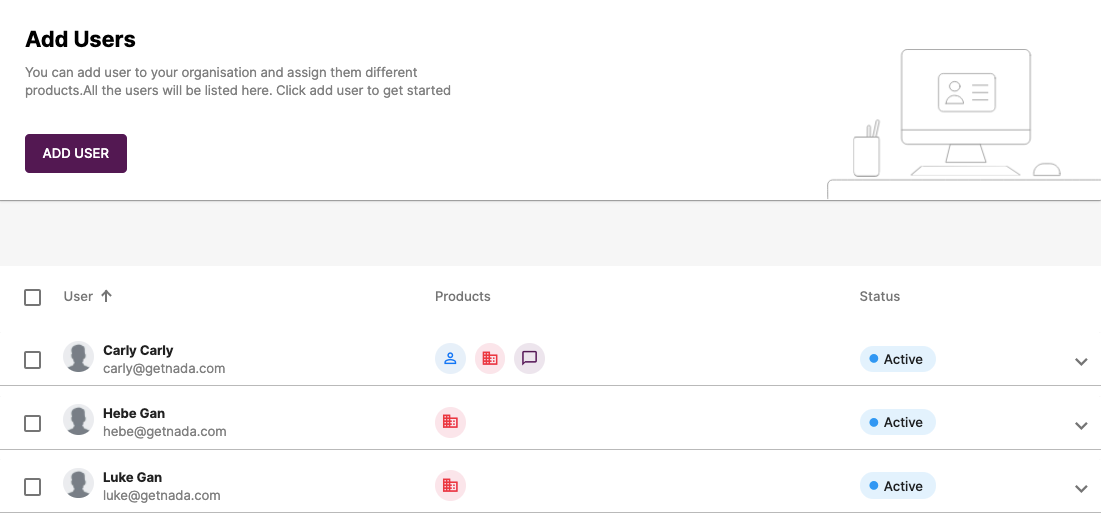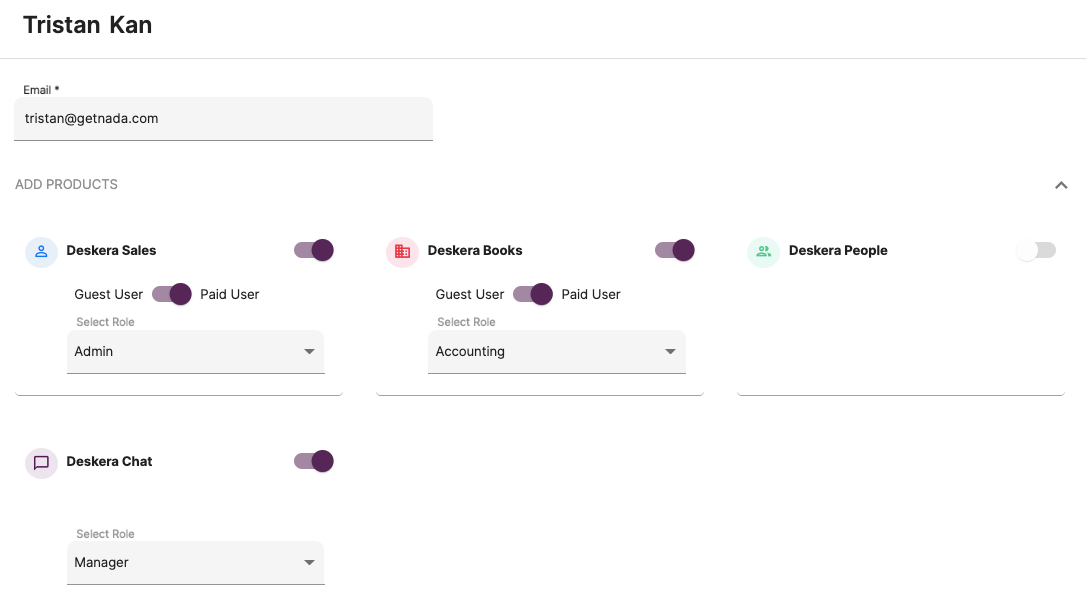 To add more users to the system, refer to the steps stated below:
Click the Settings icon in the page on the left side of the menu and select User Settings.
This will link you back to the Deskera user setting page where you can add your users here.
Click on the Add Users button.
In the adding user page, enter the user name, email address, and assign the "Deskera CRM" product for the users.
If the user is only a guest user, you can only assign the user role whereas if the user is a paid user, you can assign the admin role for the user.
Once you are done, click on the Save button.
Congratulations! You have successfully added a new user.