Adding users to the Deskera CRM system is very simple.
You will be an Admin by default if you are the first user of the system, and your name will be reflected in the user management list in Deskera Cloud.
Follow the steps below to grant system access to your employees: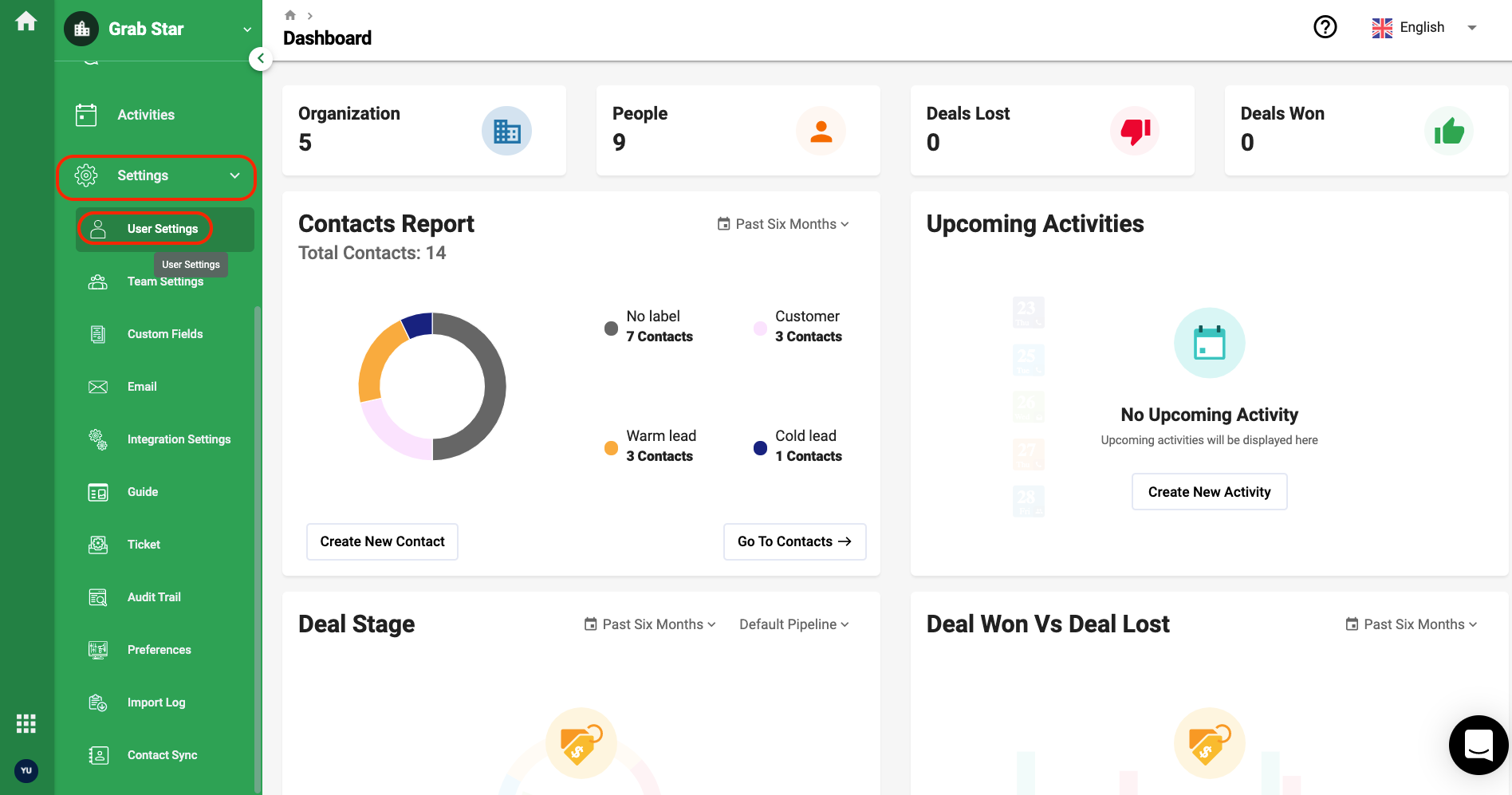 Click the Settings icon in the page on the left side of the menu.
Select User Settings.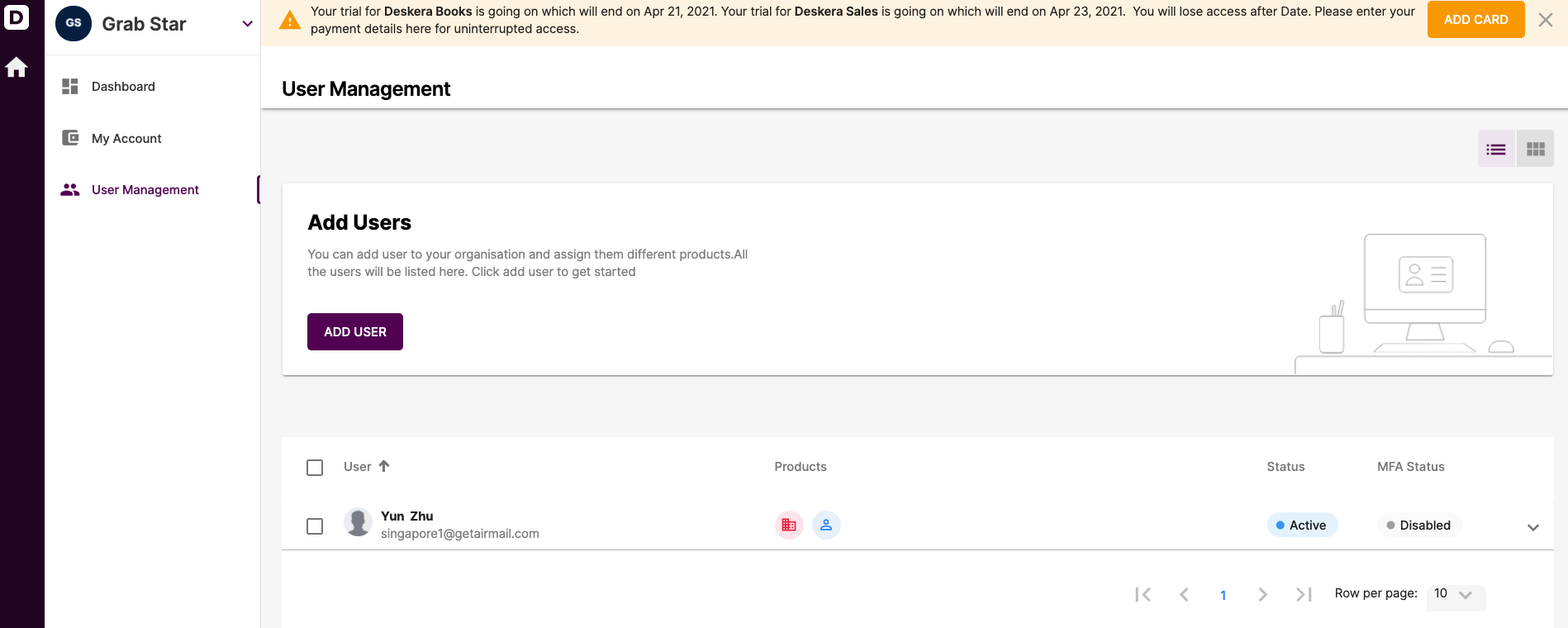 3.  This action will direct you to Deskera Cloud User Management screen.
4.  Click on the Add User button.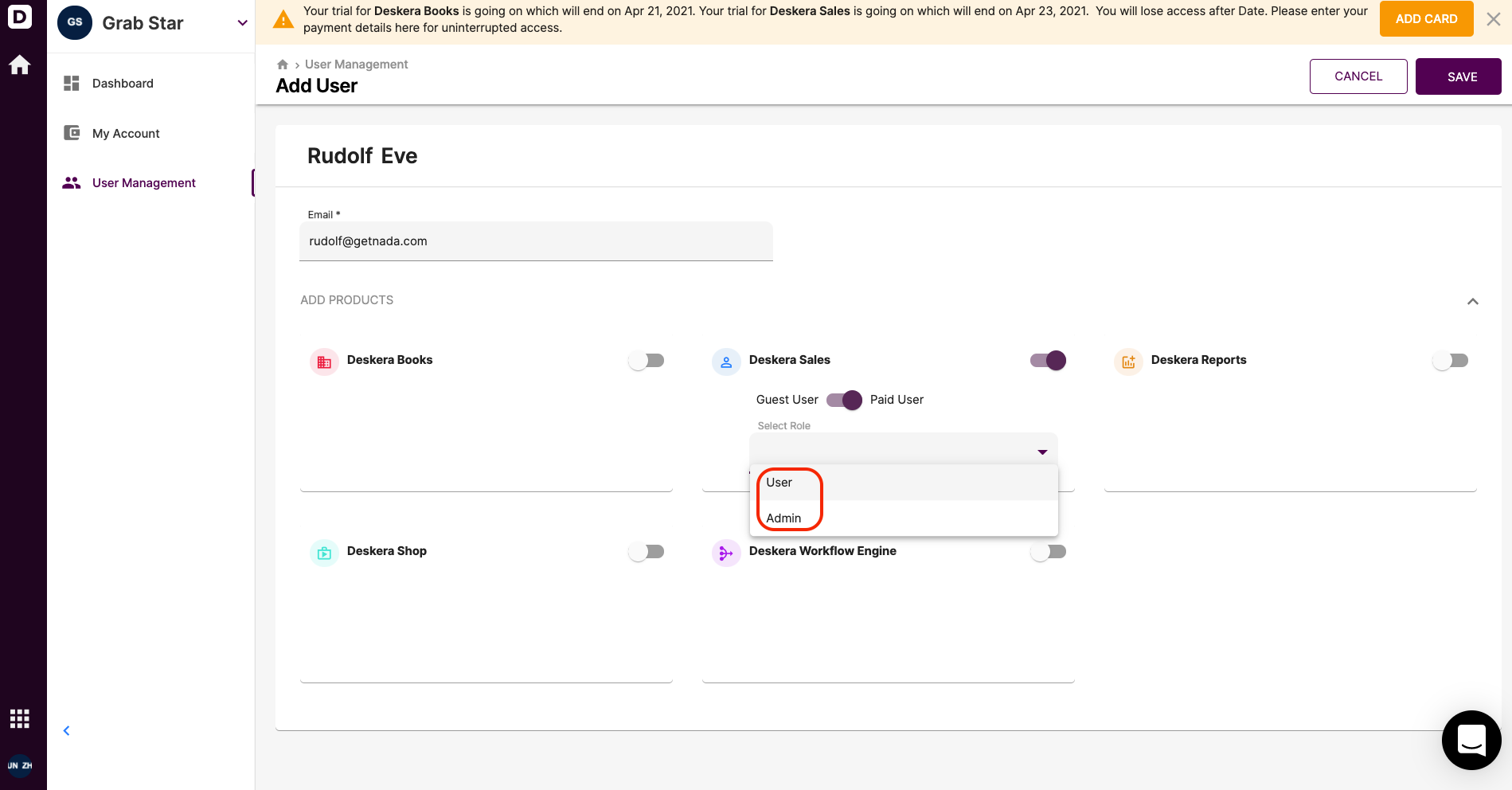 5.  Enter the user's name, email address and assign a role to the user.
6.  Click on the Save button.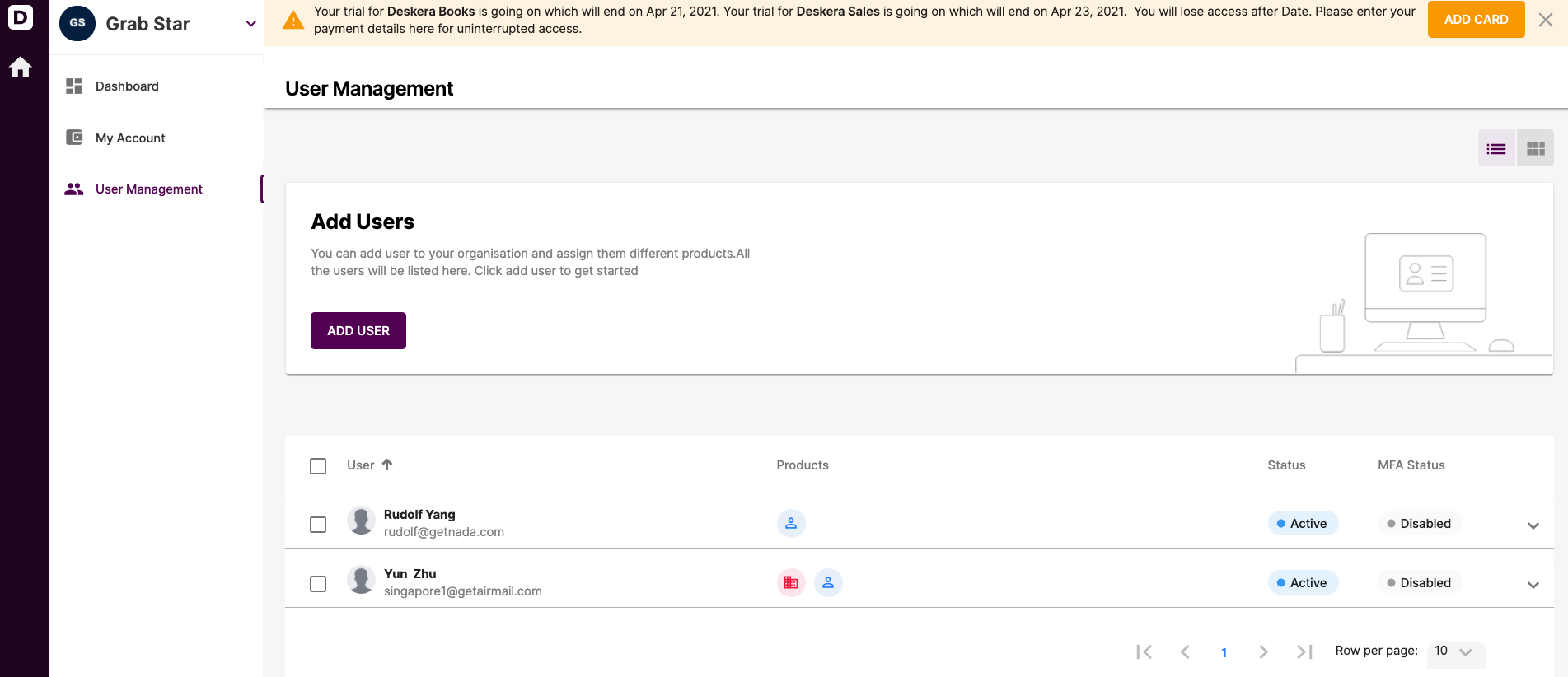 7.  You should be able to view the user added in the user management tab.
Congratulations! You have successfully added a new user.