Users can now use Deskera  Bookkeeping in Mobile App, which can be used by accounting firms that provide accounting, advisory, and auditing services to their clients. They may also perform wider tasks such as invoicing, paying bills, preparing tax returns, monitoring key performance indicators and providing strategic advice. This is because some small-medium businesses do not have accountants in their firm, they would rather outsource this task to these accounting firms.

To sign-up for an account on Deskera Bookkeeping in Mobile App, follow the below steps as mentioned:
Go to Deskera Mobile App.
If you do not have any existing account with us, click on the 'Don't have an account? Sign-up Now' button.
Click on the 'Are you a Bookkeeper? Sign-up for Deskera Bookkeeper's button.
The page itself will change to Deskera Bookkeeper sign-up page.
Fill in your first name, last name, email address, password and organisation name > Click Create Account button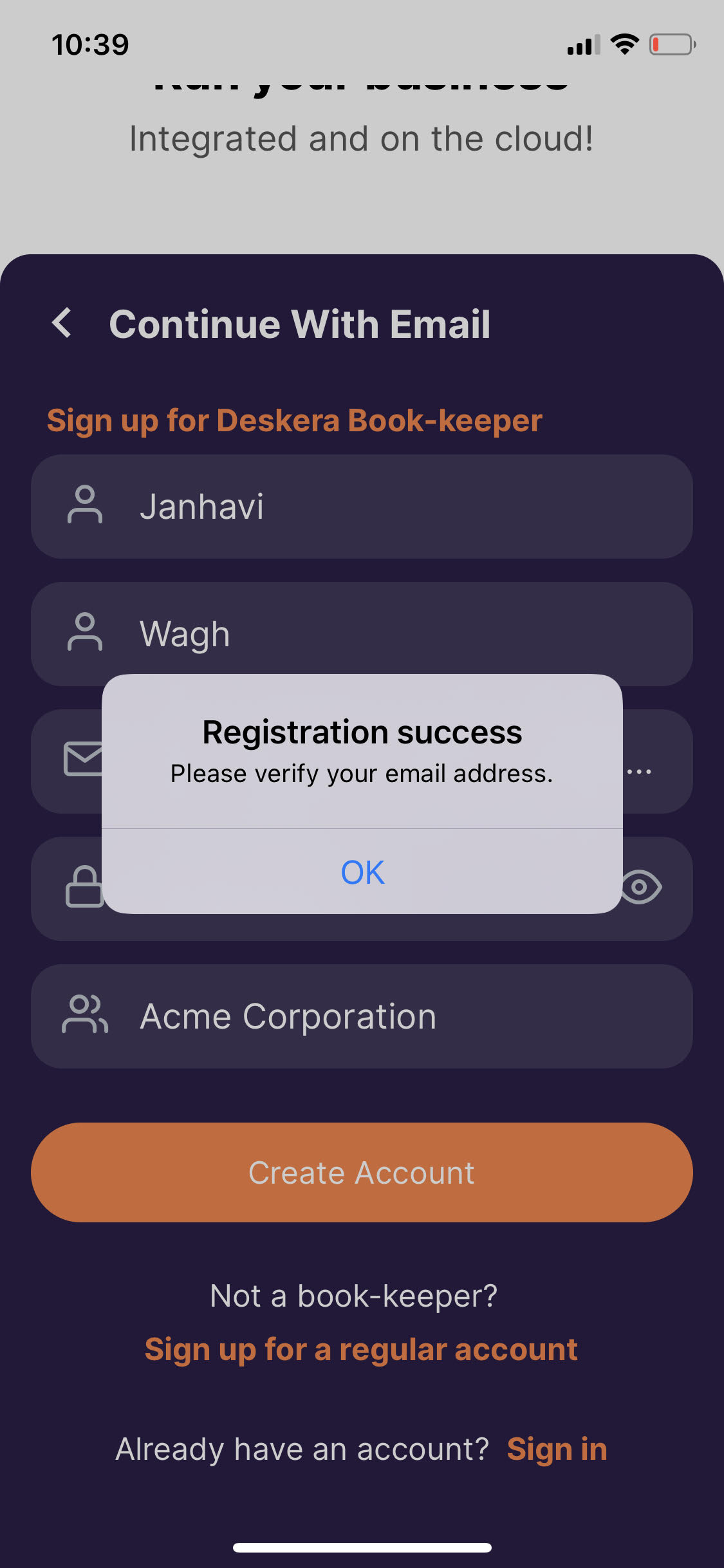 6. A message will appear, with Registration Success, and will ask you to verify your email address which will be sent to your registered email address.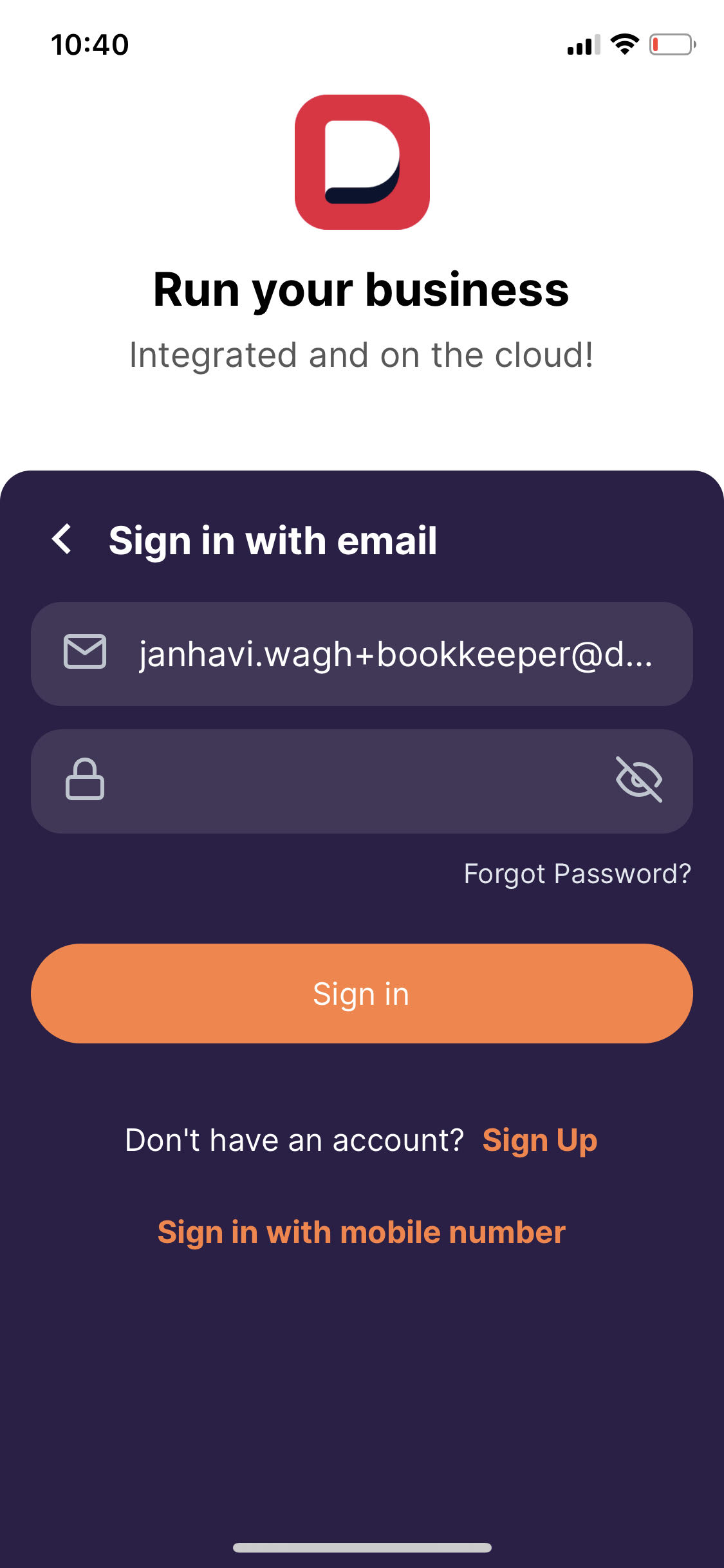 7. Once you verify your email address, it will direct you to the login page, where you need to enter your Password>> Click Sign in Button
8. Fill in the company details to proceed to the next page under Team and Client module.
9. That's it! You can now start setting up your Bookkeeping firm by either Adding Clients or Inviting more Teammates.

Once you have sign-up for the account, you can start adding teams and clients to the Bookkeeping account in Mobile App