Imagine a scenario where you completely wipe-out your files, and there's nowhere you can restore all the essential files on your desktop.
Well, with Deskera Books, we'll help you to back-up your imported file.
Choosing Deskera Books as your accounting software, you do not need to worry if all your records are gone due to human error.
Simply retrieve all your imported files in the system whenever you need them.
Where can I view the imported log?
To view the imported log, follow the steps below:
Login to Deskera account.
Click on the Switch To button at the bottom left of the screen.
Choose Deskera Books.
In Deskera Books main dashboard, click on the Setting button via the sidebar menu.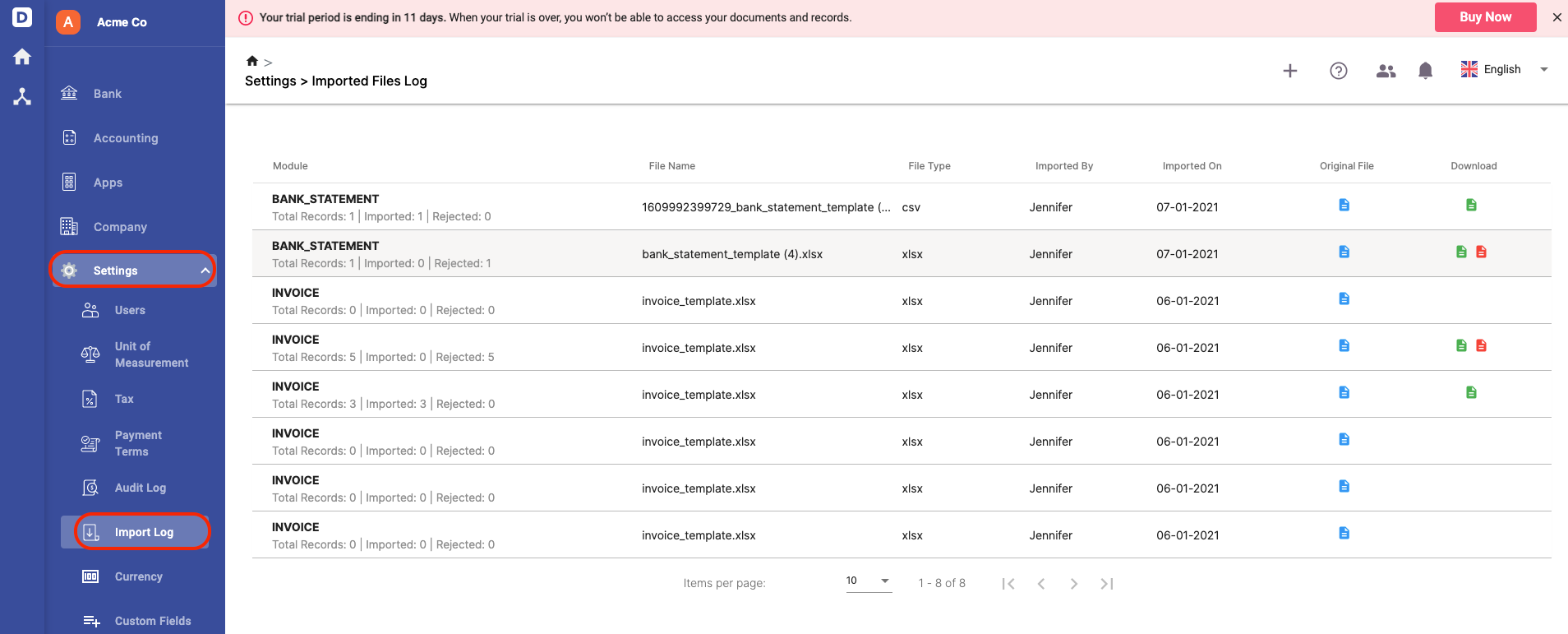 5.   On this page, you can view all the imported files you have uploaded to the system. Please read the explanation for each field below:
Module - The module you uploaded the file to. Here you can view the total records in the file, the total records that are successfully imported and rejected
File name - The name given to the file
File type - The file's type; can be CSV or xlsx file
Imported by - The user who has imported the file to the system
Imported on - The date the file is imported to the system
Original file - The original file uploaded to the system
Download - You can download the imported file and the rejected file here to verify the data

6.   Once you have downloaded the rejected file, open it to view why the import file is rejected from the system.
7.   Amend your data and try to bulk import the data again.
Now you know where to look for whenever you want to retrieve your file or examine why the system rejects your file.