Users can configure expense claims journal entry posting in Deskera People Plus.
By enabling this configuration, all the approved expense claims submission will be posted to your Books+ account.
Follow the steps mentioned below to configure this setting:
Login to your People Plus account.
Click on Expense Module via the sidebar menu.
Next, click on Integrations Setting.

4.  On this page, enable the integration with Deskera Books toggle.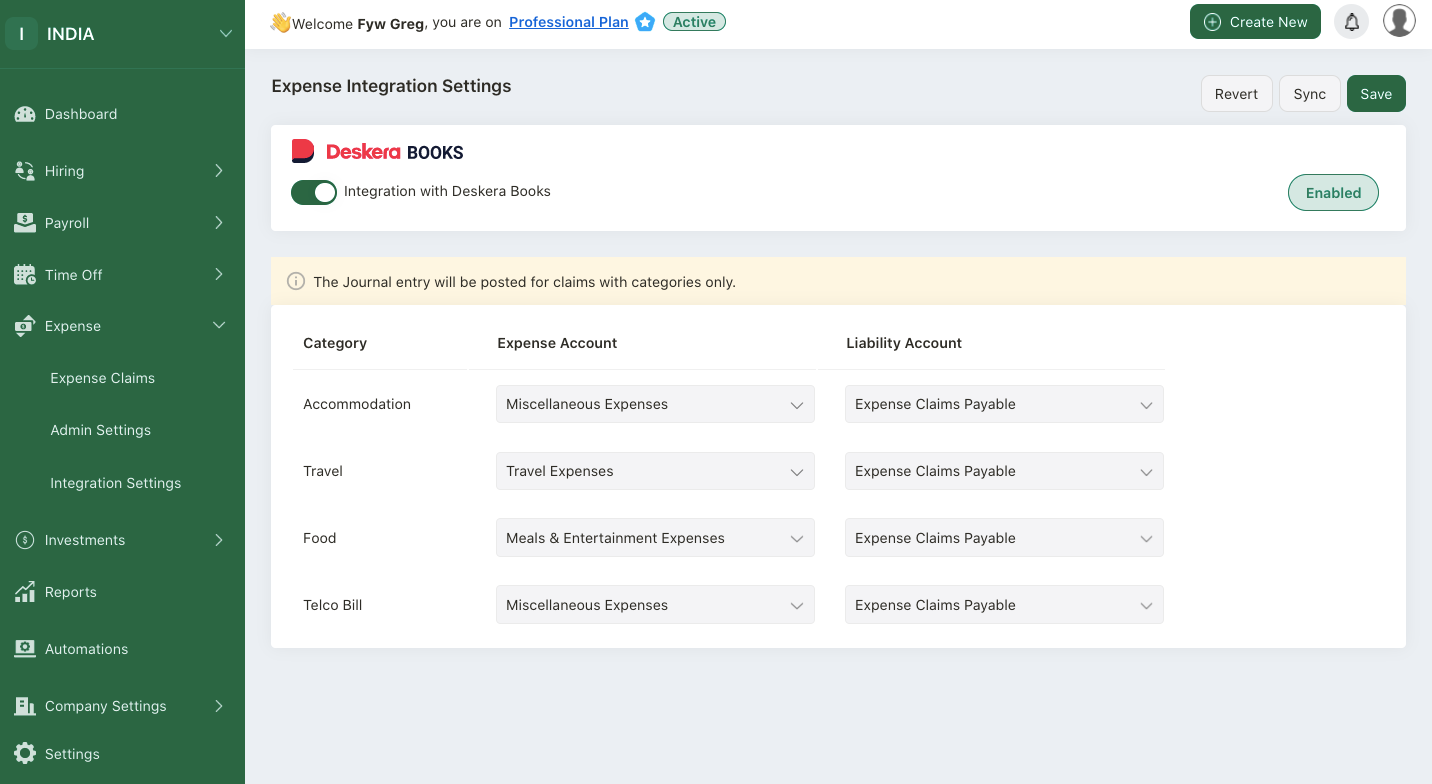 5.  Then, configure the expense and liability account for each category created in the system.
6.  Choose the relevant account and save it.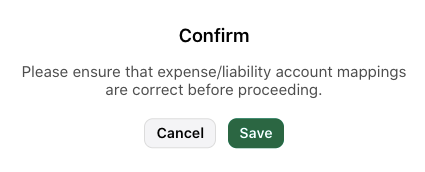 7.  A pop-up message will notify you to confirm the account mappings before saving it. Click save.

8.  The system will automatically update your journal entry in Books+ whenever you have approved the expense claim.

9.  If you wish to revert the posting, simply click on the revert button.
10.  A pop-up box will appear.

11.  Choose the journal entries that you wish to revert on this pop-up box.
12.  Click revert.
13.  The system will revert the expense claim entries posted in Books+.

14.  If you wish to disable the integration, simply disable the toggle on this page.